CONTRIBUTOR
Laura Mueller
Essential Insights contributor, healthcare writer
Featured experts
Eden Sulzer
Healthcare industry expert
Suzanne Soliman, PharmD
Founder, Pharmacist Moms
Women are a force to be reckoned with in the pharmacy field. As of 2015, women make up 57.5 percent of the pharmacy workforce and are bridging the gap in management and leadership positions. While women are gaining more recognition for their contributions to the pharmacy profession, many women still find themselves struggling to navigate their careers and the barriers to entry in a traditionally male-dominated space.
In honor of the inaugural Women Pharmacist Day on Oct. 12, we talked to Suzanne Soliman, PharmD, founder of the day and of Pharmacist Moms, and Eden Sulzer, a marketing director at Cardinal Health who leads their Women in Pharmacy initiative.
Mueller: Why is it so important for women to be recognized for their contributions to the pharmacy field?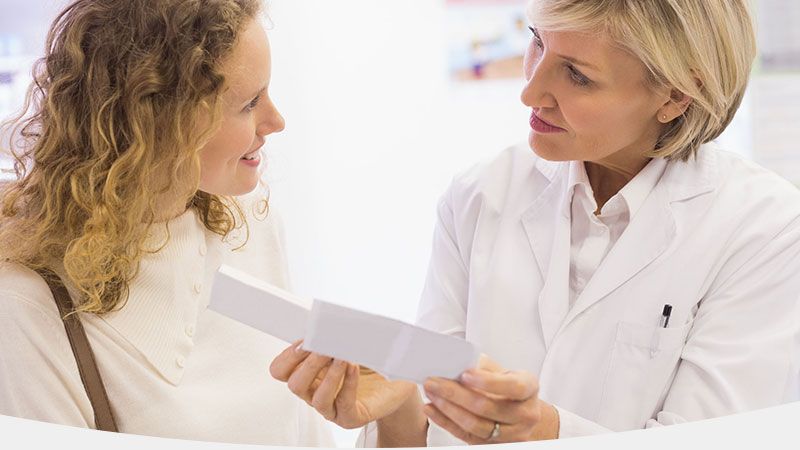 2 out of 3 pharmacists
Will be women by 2025, according to projections.
Soliman: History is really important for learning who we are and where we're going. Recognizing the achievements of women has a huge impact on the development of our pharmacy students and future pharmacy leaders, and presents opportunities for aspiring pharmacists.
Sulzer: We want to shine a light on the changing demographics of pharmacy. It's projected that by 2025, two out of three pharmacists will be women. And since the 90s, the majority of pharmacy students have been women. The impact female pharmacists have on their patients—whether it's in a retail pharmacy, small community, hospital, or within academia—cannot be underestimated.
Mueller: What are some barriers for women in pharmacy?
Sulzer: There is definitely a barrier in pharmacy ownership—only about 20 percent of pharmacy owners are women. We've seen progress in terms of women in management positions in pharmacy, but that final bastion of pharmacy ownership is still very much male dominated.
Soliman: If you look at positions in pharmacy organizations, historically the leadership has been male. Although there are more and more women entering this profession, I think we really need to offer them expanded opportunities.
Mueller: Do you find that there is a strong focus on mentorship and guidance within pharmacy?
Sulzer: That's why programs like Pharmacist Moms and Cardinal Health's Women in Pharmacy are important. There is a spirit of "passing it on" in terms of helping the next generation and lending a hand. Women in Pharmacy was created to help fill that need of establishing mentors and helping women see and have access to other women leaders. It opens doors when you see somebody like you who has been successful and can interact with her.
Mueller: Looking at the changing role of the pharmacist, are there unique and valuable characteristics that women bring to the table?
Sulzer: It has been proven that having women in leadership roles makes for a more successful enterprise, in any industry. When one gender dominates an organization or an industry, you're going to get group-think. Having equal voices, having women in the room, having women in leadership roles in healthcare—it drives better outcomes.
And as we move toward a value-based healthcare environment, greater collaboration and better communication are essential. Women tend to be strong collaborators and communicators, with an eye toward problem-solving.
Mueller: All working parents must find a balance between their careers and taking care of their families. What unique challenges do working moms face in pharmacy, and how can they better achieve that balance?
Suzanne Soliman, founder of Women Pharmacist Day, holds up her selfie card to help bring visibility to the day over social media. Supporters are encouraged to download a card and take their own selfie.
Soliman: Nowadays, your work is always with you because your emails go to your cell phone. How do you shut down? As a pharmacist, you often have to work late, work weekends, or work holidays. I think guilt is something that a lot of working parents feel, especially when you miss occasions. That's what made me start the Pharmacist Moms group—I was looking for more support, and to hear that I was good mom despite juggling many obligations. I think balance is really where you have to look. For me, it's shutting down. When I'm with my kids, I focus on them.
Mueller: How do Pharmacist Moms and Cardinal Health support women pharmacists?
Soliman: Pharmacist Moms offers an opportunity and outlet for women to talk. There's a joke that we say: We've heard it all, dispensed it all, medicated it all, smelled it all, and we keep going. We've all been there. We have women who are out there working in the trenches who might have a question, and they're able to post it and hear back from thousands of other woman instantaneously.
Sulzer: Women in Pharmacy and the Pharmacist Moms group complement each other well. We also have an online community where folks are asking questions and sharing best practices, and we offer education around pharmacy ownership, business acumen, and mentoring. In addition, we like to put our resources and support behind various organizations and people who are driving change and helping women succeed in pharmacy.
Mueller: What are some small changes that women in healthcare, and particularly women in pharmacy, can make to feel more fulfilled in their careers?
Soliman: Get involved. I think getting involved and interacting with your peers is very helpful, whether it's joining an organization or going to support groups. It definitely helps in terms of career fulfillment.
Sulzer: Women can create the change they want to see. It becomes more fulfilling when you feel like you're moving the profession forward and using your voice to help others and make sure that pharmacists have a central role as healthcare providers.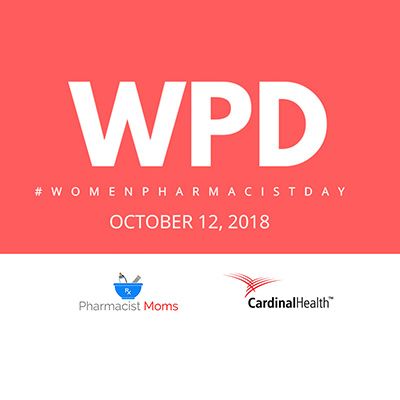 #WomenPharmacistDay
Check out these quick and easy ways to support #WomenPharmacistDay.