Featured expert
Amy Valley, PharmD
Vice President of Clinical Strategy & Technology, Cardinal Health Specialty Solutions
Editor's note: The following article was originally published in VitalSource™ GPO Industry Insights in March 2019.
The cost of oncology care is a massive burden for the US healthcare system. The National Cancer Institute currently projects that the total cost of cancer care is estimated to reach $174 billion by 2020. One of the single largest drivers of this cost is acute care utilization, which accounts for nearly half of all spending variation in oncology care.
The American Society of Clinical Oncology (ASCO) reviewed best practices for reducing acute care utilization and variance in care and outlined five strategies to offer guidance to practices:
Identifying patients at high risk for unplanned acute care
Enhancing access and care coordination
Standardizing clinical pathways for symptom management
Developing urgent cancer care tactics
Using early palliative care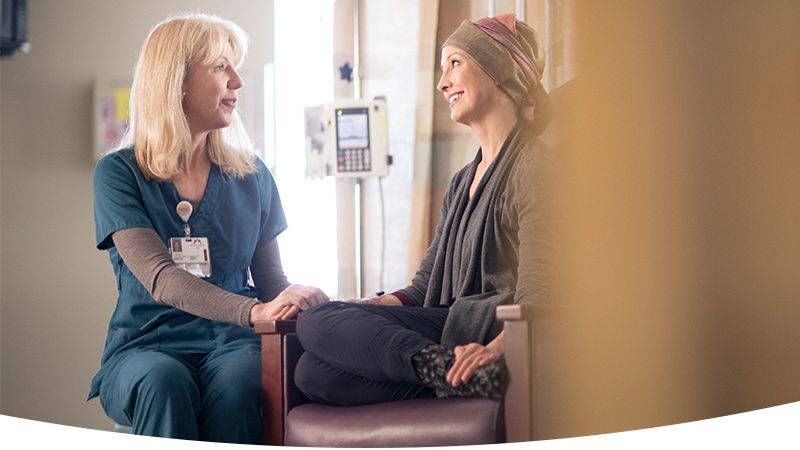 Approximately 50%
of all spending variation in oncology care comes from acute care utilization
Several of these strategies are supported by robust evidence in medical literature to demonstrate their effectiveness. For example, using consultative triggers to implement earlier palliative care conversations has been shown to reduce 30-day readmission rates by nearly 50 percent. However, other strategies, such as developing risk stratification models that identify patients in need of intervention, are relatively unproven. Additionally, implementing these strategies may require significant resources and investment. However, the ability to target interventions to patients most at risk for acute care utilization will become increasingly more important as overall cost of care continues to grow exponentially.
A possible solution to the challenges of implementing these strategies is leveraging artificial intelligence (AI) to glean insights that can help identify patients at risk for acute care, allowing providers to monitor their patient population and potentially intervene before hospitalization occurs.
Limitations of predictive analytic approaches
Using predictive analytics, healthcare stakeholders can generate insights that can predict events or actions, based on a given set of variables. As an output, predictive analytics tools can stratify patients across a given population to identify individuals at risk of an adverse medical event. While these techniques have shown promise, there are inherent limitations with a predictive analytic approach.
Predictive analytics deliver models that only work for a particular segment at one point in time. Given the complex and individualized nature of oncology care, each patient's cancer will vary significantly.  In addition, demographic and environmental factors need to be considered. The impact of these factors can fluctuate across populations, making a static predictive model ineffective and possibly inaccurate. Moreover, to identify patients most at risk for adverse events, any analytics model must be able to account for all segments of the patient population; predictive analytics models may extrapolate findings across the larger population while excluding some segments, thereby missing critical segments that are on a trajectory toward an adverse event. Within a dynamic chronic disease state, a patient's risk factors are a moving target. To apply interventions and resources appropriately, providers need to not only identify patients that are currently at risk, but also those who will likely become at risk in the future.
One of the biggest limitations with predictive models stems from how these models are tuned. Most often, predictive analytics models are designed to target high-risk patients. However, these patients are often already known to caregivers, so the models are not offering clinicians new information, which may lead to "alarm fatigue," especially in an acute care setting. Additionally, these models are limited to only risk identification and they cannot, by nature, identify the most critical actions or interventions needed to change a patient's outcome and risk trajectory.
Leveraging AI insights to enhance care coordination
Cognitive AI machines have been shown to provide more timely insights, as well as identify at-risk patients who may have been missed by conventional predictive analytics approaches. Additionally, cognitive machines can account for a wider variety of variables, from both clinical and external data, and develop actionable pathways that prioritize the patients most in need of intervention. By providing a more holistic view of the patient population, AI can help drive more comprehensive and coordinated care, helping to achieve improved outcomes while reducing hospitalization and unnecessary spending.
Clinicians have indicated that as many as 1 in 4 hospitalizations are avoidable. Often, ineffective communication and delays in care coordination can lead to unnecessary and/or unplanned acute care utilization. For example, one study cited by ASCO in their review found that more than 1 in 5 unplanned admissions occurred because of a patient's need to talk to the treating physician. Another study cited by ASCO found that nearly two-thirds of admissions were the result of symptoms that progressed over several days and could have been addressed in a different setting if caught in time. 
Through the use of AI tools, data vectors can help to detect patients at-risk for hospitalization while they are still being treated in an ambulatory setting. By identifying patients who are likely to require admission in the near future, coordinated care teams can address individual patient needs and develop a plan of action. Combining these insights with a dedicated patient navigator program can help to enhance patient communication as well. Artificial intelligence can also offer patient-specific clinical recommendations to help avoid readmission for patients already being treated in the acute setting.
Improving clinical decision making for end-of-life care
Although patients prefer to discuss treatment goals and end-of-life planning in advance and physicians agree, discussions often occur during acute (and potentially terminal) hospitalization. Even when oncologists do refer patients for palliative care, referrals often occur late in the disease state. These referrals can be quite costly, as approximately 75 percent of the total costs of cancer treatment occur within the final 30 days of life. Standardized consultative triggers have been shown to reduce downstream acute needs and significantly reduce readmission rates. Ideally, these triggers would occur in the outpatient setting, which would help to potentially eliminate the need for admission.
AI tools can use clinical, social and behavioral factors to determine patients most at risk of mortality and prioritize the patients most in need so that clinical intervention can occur. In addition, AI tools can provide recommendations on the actions that will most likely improve quality of life and the patient experience. Moreover, by providing independent guidance, these tools can help physicians overcome their own personal challenges associated with initiating end of life actions. Physicians can then more comfortably determine which recommendations will help meet the needs of the patient and their caregivers. In addition to mitigating aggressive and unwanted treatments, more actionable palliative care planning can also help to minimize unnecessary clinical workload, optimize the use of pain management and improve referrals to hospice care.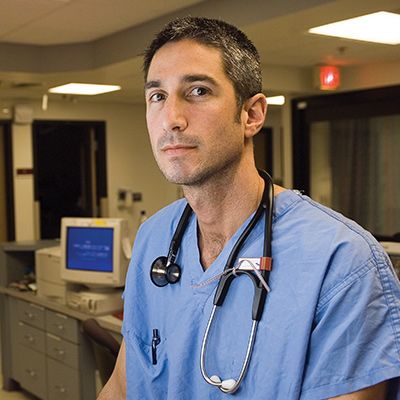 VitalSource™ GPO Industry Insights
Receive monthly clinical, operational and practice management insights for your community oncology practice.