CONTRIBUTOR
Laura Mueller
Essential Insights contributor, healthcare writer
Featured experts
David Kindig, MD, PhD
Co-chair of the Institute of Medicine Roundtable on Population Health Improvement
Rosemary Frasso, PhD, CPH
Director of Public Health at Thomas Jefferson's College of Population Health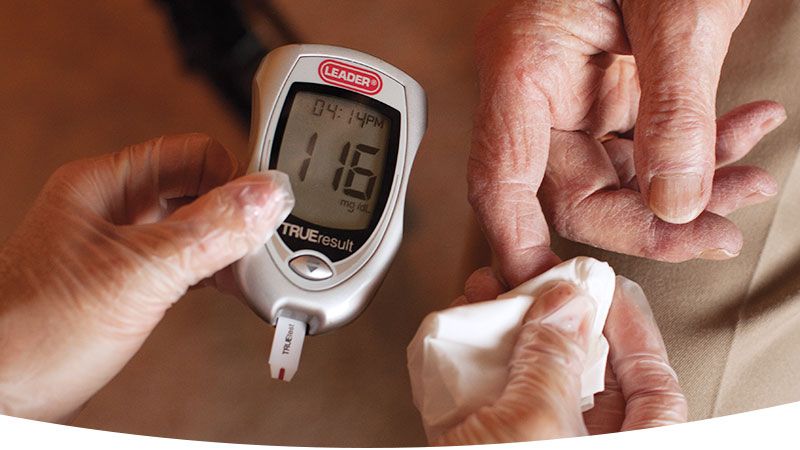 60%
of American adults suffer from at least one chronic disease.
America is increasingly becoming a country of chronic illness. Sixty percent of American adults suffer from at least one chronic disease – and these include heart disease, obesity, diabetes and depression. More than 40 percent of American adults suffer from at least two or more concurrent chronic diseases, and 12 percent have five or more concurrent chronic diseases.
The toll that chronic illness takes on the US health system is staggering. Adults with chronic conditions account for 90 percent of the country's total healthcare spending – more than $1 trillion per year. Some experts expect that amount to reach $6 trillion a year by mid-century.
Combatting the chronic illness epidemic requires a multifaceted approach. Reducing the burden of chronic illness is closely aligned with other equally ambitious initiatives around value-based care – most notably, providing better, more affordable healthcare to patient populations, and fostering an economically sustainable system that provides for a diverse range of patient needs.
It's clear that addressing this issue ultimately starts with better management of population health.
Population health, chronic disease and the role of health systems
Chronic illness is closely intertwined with population health, a term defined as "the health outcomes of a group of individuals, including the distribution of such outcomes within the group" by David Kindig, MD, PhD and Greg Stoddart, PhD, in their seminal article for the American Journal of Public Health.
An emeritus professor of Population Health Sciences at the University of Wisconsin-Madison and co-chair of the Institute of Medicine Roundtable on Population Health Improvement, Kindig carefully notes that healthcare isn't the only system responsible for improving population health, but plays a key role nonetheless.
In a model Kindig helped create for County Health Rankings & Roadmaps, a program developed through the University of Wisconsin Population Health Institute, the means to improving population health are broken down into four distinct factors:
Healthcare accounts for 20 percent of population health improvements
Physical environments account for 10 percent
Behaviors account for 30 percent, and
Social determinants – such as housing, income, social support, etc. – account for 40 percent.
"Healthcare systems have important but limited roles to play in improving population health," Kindig said. "They need to focus on their primary roles of improving quality and reducing costs to contribute as much to health outcomes as they can."
For health systems to reduce the burden of chronic illness through better management of population health, they have to broaden their reach. According to Rosemary Frasso, PhD, CPH, associate professor and director of Public Health at Thomas Jefferson's College of Population Health, this begins with acknowledging the limitations of care for chronic conditions within hospitals themselves and extending a health system's impact into the community.
"It involves considering the context in which patients come to the hospital, where they go home to and how all of that affects their health," Frasso said. "Context matters, and when it comes to how much it costs to take care of someone, you have to think about how you keep them well."
Health system resolutions for better population health
Both Kindig and Frasso have agreed upon some recommendations for how health systems can help improve population health at the healthcare level:
Diversify the voices in healthcare leadership. "If you can't appreciate what challenges patients face in the realities of their daily lives, then treatment is not going to do what you need it to do," Frasso said. Getting a comprehensive view of the patient experience in and out of the hospital requires input from a wide range of professionals, including community leaders, social workers, home health aides and others who contribute to the care of patients with chronic conditions.


Actively invest in the social determinants of a healthy life. Health systems might not be able to direct significant financial resources to population health improvements, but it should still factor into their budgets. "More and more systems are looking at issues like housing and transportation investments, when such investments will contribute to health outcomes," Kindig said. "For issues beyond their financial responsibility, like education and jobs, healthcare systems can be active partners in working on public policy at the state and federal level to increase investments in these areas."


Partner with community resources. The healthcare system's management of chronic disease is never going to be wholly effective if it operates in a hospital-based silo. "We must have partners in the community so that the reach of the health system has some true roots in where people live, work and play. That's what makes a difference when it comes to staying healthy," Frasso said.


Encourage cross-training among clinicians. "Sending people off to practice medicine with training in public health really gives them a different lens at the bedside," Frasso said. Having even just one or two people on a team who have training and experience in public and/or population health provides a new – and necessary – outlook on care that results in a more inclusive means of understanding and treating patients within the framework of their lives.
There are several key elements needed to successfully manage population health and chronic disease. Health systems don't have control over all of those elements, but it's crucial to make improvements where possible. If current trends stay on track,
the burden of chronic illness in the US is only going to get worse.
However, if health systems can do a better job of meeting patients where they are physically, emotionally and socially, that will be one way to start to reduce that burden.