CONTRIBUTOR
Jennifer Nelson
Essential Insights contributor, healthcare writer
Featured expert
Jessica Adams, PharmD
Manager of Regulatory Affairs, TelePharm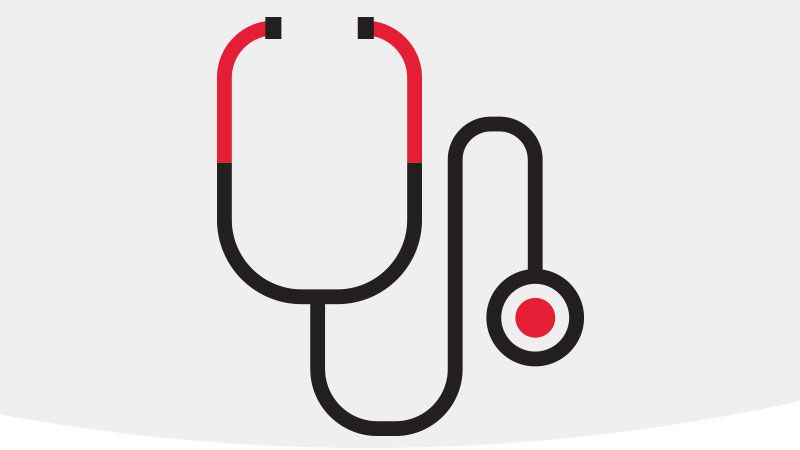 39.8 physicians
per 100,000 people in rural areas, compared to 53.3 physicians per 100,000 in urban areas.
Seeing a specialist – or just finding a pharmacist – in rural America can be a real challenge. It is no surprise that rural populations have less access to healthcare compared to their urban counterparts, but the gap continues to grow. In fact, according to the National Rural Health Association, the patient-to-primary care physician ratio in rural areas is only 39.8 physicians per 100,000 people, compared to 53.3 physicians per 100,000 in urban areas. The shortage of rural physicians combined with closing rural hospitals has made accessing healthcare in these areas increasingly tough.
Additionally, non-metropolitan households are more likely to report that the cost of healthcare limits their ability to receive medical support. Rural patients must travel longer distances for treatment, and they may substitute local primary care providers for specialists – or even forgo care altogether since it can be difficult to get.
These are just some of the barriers that prevent the rural patient population from receiving adequate healthcare. Here is additional insight into three of the big issues that significantly affect rural patient care:
1. Access to care
In a sleepy town 100 miles west of Washington, DC, Matthew Hahn, MD and author of Distracted: How Regulations are Destroying the Practice of Medicine and Preventing True Healthcare Reform, runs a rural primary care practice. He came to Hancock, Maryland, via the National Health Service Board 18 years ago and is now the only physician in a town with three medical offices.
"With the advent of technology, rural healthcare is not nearly the issue it once was, but being so far from a hospital still has its challenges," said Hahn. "We probably see a greater variety of problems than most primary care physicians in an urban setting do." Just about everyone in town has his cell phone number, and Hahn is called on to deal with emergencies, make house calls and see patients at all hours of the night and day.  
He believes that physician shortages can be remedied through technology such as telehealth, but that regulations slow down the progress being made. While his practice is technology-forward (he developed an EMR software that his office uses), he said that specialty consultations via telehealth could solve a lot of issues for his patients who must travel as far as 100 miles round trip for specialty appointments. "Getting our patients the care they need becomes more and more challenging every year," he said.
It's also difficult to attract young healthcare providers to rural towns, exacerbating the shortage of rural physicians. "I'm 55," Hahn said. "I'm sure I'll practice another 10 years, maybe more. I'm not sure what'll happen to my practice when I retire."
2. Telehealth/ telepharmacy / telesupport
As Dr. Hahn indicated, telehealth and telepharmacy expand access to healthcare professionals and improve quality of care for rural patients. Telehealth encompasses mobile health communication (mHealth), remote patient monitoring and the storage and transmission of medical information. Telepharmacy includes the provision of remote pharmacy services such as technician supervision, consultation and other patient care services.
Telepharmacy in particular helps rural patients to access healthcare professionals. According to the National Community Pharmacy Association (NCPA), there has been a steady decline in the number of pharmacies across rural America due to decreased reimbursement and increased inventory costs. The cost of doing business has increased as both mom and pop retail pharmacies and big box chains close. As a result, patients are left without access to pharmacy services, causing them to travel great distances, rely on mail-order or not fill their medication at all. This is where services such as TelePharm can be lifesavers for rural populations.
"TelePharm can help restore pharmacy services back to these communities," said Jessica Adams, PharmD, manager of regulatory affairs at TelePharm, a Cardinal Health innovation. TelePharm connects a brick and mortar pharmacy to a licensed pharmacist remotely via a HIPAA-compliant software platform. "The pharmacist still does every check and counsel required by law, but just from a remote location," Adams added. "The only difference is that the pharmacist is not physically standing next to the technician. Instead, they're being supervised via audio/visual technology remotely."
Adams says that North Dakota, a state with few urban centers, has been pioneering the process since 2001. She adds that telepharmacy is currently permitted in 23 states, and the practice is increasingly popular.
She also notes that pharmacies may be the only kind of healthcare that some rural patients can access. "Counseling patients on both their prescription medications and over-the-counter products is a big part of a pharmacist's job. Pharmacists are often the town's only healthcare provider," Adams said.
Like telehealth and telepharmacy, ScribeAmerica, one of HealthChannels' specialized companies, introduced the TeleScribe service to provide physician access to ancillary support, regardless of location. TeleScribes are paired one-on-one with providers in rural practices and clinics as well as across sub specialties via a tablet that logs into a HIPAA-protected portal to help physicians with documentation.
Kyle Cooksey, President of CareThrough, another HealthChannels company that concentrates on remote care management, said that the largest percentage of its scribes are generally on some pathway in their medical school journey–either a gap year or premed. About 15,000 future doctors, nurses and social workers participate in the program.
CareThrough now provides telenavigation and telecare coordination. "By handing over critical administrative tasks to the experts in telecare coordination, physicians can quickly and easily increase access to care, improve the patient experience and reduce costs," said Cooksey.
3. Remote delivery and drones
Another area where technology is changing lives in rural America is the use of drones improve access to healthcare. The unmanned aerial vehicles deliver medications, blood and lab tests to diagnose patients faster, and can distribute medical necessities to rural physicians and hospitals. Drones can even assist during a medical crisis or rural natural disaster.
Zipline, the California-based company that previously worked in Rwanda to deliver medical supplies throughout that country, is now partnering with the U.S. government and several healthcare companies to make medical deliveries to rural parts of the U.S. The company's electric-powered drones, called Zips, hold up to three pounds of blood or medication and fly 75 miles on a single charge. Drones are likely the next best step in getting rural patients their medications and testing protocols that would otherwise require driving long distances.
While there may be fewer physicians and pharmacists in rural America, technology is taking up the slack and helping those professionals who practice outside of cities think differently about how best to serve their patient populations. Rural hospitals and physicians use some of the latest and most advanced technologies to solve problems and provide healthcare: "We need to use technology to break down the distance barriers," said Hahn in acknowledging the role that these new tools provide.