CONTRIBUTOR
Jennifer Nelson
Essential Insights contributor, healthcare writer
Featured experts
Ted Chan
CEO of Care Dash
Peinie Young
Director, Innovation Solutions
Cardinal Health
Signing up for a medical practice may seem far-fetched—as though seeing a doctor is akin to having a health club membership. But concierge care, where a physician limits his or her patient population, charges an annual retainer and provides additional health services, is gaining momentum in recent years.
Sometimes criticized as "membership medicine," these retainer-based practice models deliver more personalized care, additional access, guaranteed same day visits (a 2018 survey found it takes up to 29 days to secure an appointment with a family physician), hour-long exams, and the coordination of specialty care.
Here's a deeper look at concierge care and what this trend means for hospitals and healthcare providers.
Why concierge care?
As physician burnout continues to be a serious problem in the healthcare community (42 percent of physicians report burn out), improving work/life balance can reduce stress and increase physicians' career satisfaction. Retainer-based models were rolled out by physicians to help achieve that balance. It also reflects the desire by physicians to have more time with patients, see less patients per day, and offer more services than would be possible with a traditional practice. The trend continues to be fueled by both physicians and patients.
"It's typically experienced physicians who have a good following who go concierge," said Ted Chan, CEO of Care Dash, a healthcare provider directory with more than 1 million users per month. While only 7 percent of physicians currently practice some form of concierge medicine, the model is growing at a rate of about 5-6 percent annually. "When we talk to physicians, they don't want to be part of a big practice with a utilization rating. They go to this model to offer improved availability and better preventive care," Chan added.
Physicians in traditional practices may see upwards of 30 patients per day in 15-minute increments, making it difficult to address more complex issues. For example, when patients are diagnosed with diabetes or hypertension, there isn't time to discuss lifestyle health like diet and fitness. Yet with concierge models, a physician can schedule hour-long exams, discuss preventive care, and offer comprehensive care packages akin to a retail service.
Various concierge care models
Straight concierge models, Chan explained, are where physician load is reduced, patients pay a hefty annual retainer from $5,000 to $40,000, and receive a set of specialized extra services including phone and text access to the doctor. Practices either eschew insurance altogether and go cash only—or accept insurance and co-pays on top of the retainer.
The direct primary care model in comparison, is an alternative to fee-for-service insurance billing, where the patient pays a more affordable monthly, quarterly, or annual fee that covers all or most primary care services. Patients are still likely to need a high-deductible insurance policy to cover emergencies, surgeries and other specialists. This model has found a niche with middle- and lower-income patients.
Hybrid concierge models also exist. They've evolved from physicians who were committed to their patient population when deciding to turn concierge. Many doctors therefore adopted a hybrid model offering specialized care for a segment of their practice who pay a retainer, while continuing care for those who were already their patients but can't afford the concierge model.
Additionally, specialty care concierge practices are also cropping up like in psychology, where being able to text your provider and have direct access to support via video chat or phone is beneficial to patients, especially during vulnerable times. Chan said concierge models are also being specifically designed for specialists such as cardiologists, gastroenterologists and others who often provide core health services to their patients.
Concierge care finding its way to health systems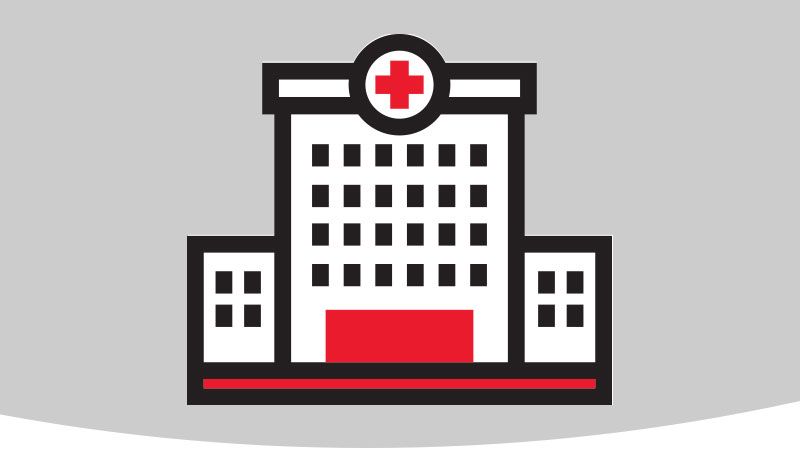 One in four medical practices
Were owned by hospitals as of 2015
Since many people are willing to pay for what concierge care offers, these kind of care models are being rolled out at some large health systems and touted as the way care was always intended.
Virginia Mason Health System in Seattle was an early adopter of the model, launching its concierge practice in 2000. Individual patients pay an annual fee of $3,300. Chan said Massachusetts General Hospital launched a concierge practice with retainer costs of $6,000 annually. "It matches consumer needs and what physicians want—to spend more time with patients," he said.
Hospitals already owned one in four medical practices (as of 2015), and a concierge model may deliver a much higher per-hour revenue than a traditional practice.
"Concierge care can also provide continuity and personalized care during the vulnerable times that patients are moving in and out of hospitals," said Peinie Young, director of Innovation Solutions on the Strategy team at Cardinal Health. Young pointed to the stress of patients encountering medical bills, confusing discharge instructions, and medication changes, as well as the need for follow-up care.
Challenges and opportunities
Critics claim concierge medicine is healthcare for the wealthy, as low- and middle-income patients typically cannot afford the retainer fees, creating a two-tiered system in which only the affluent may receive personalized healthcare. What's more, doctors who switch to concierge care are said to be fueling the primary care physician shortage.
However, proponents insist there are affordable concierge models and the benefits to patients of having a meaningful and long-term relationship with their doctor outweigh the negatives.
A report in Physicians Practice said hybrid concierge models are the most likely to grow in the future. It is the only model that allows physicians to see all patients and accept all insurance. While Young questioned whether concierge care would become similar to capitation models used by managed care organizations and if concierge teams would add staff like dieticians, nurse case managers, health educators, or clinical pharmacists.
Going forward, we can likely expect concierge care to find its way to more large health systems, where consumers are looking for improved options, greater access to care, and closer, deeper relationships with their physicians.