CONTRIBUTOR
Will Seaton
Essential Insights contributor, healthcare writer
The value-based wager that will transform healthcare reimbursement
On Jan. 1, program changes under the Medicare Access and CHIP Reauthorization Act (MACRA) went into effect and became a top concern for Medicare-involved physicians nationwide. Poised to upend the Medicare payment status quo, MACRA will impact all levels of our healthcare system. Both physicians and the health systems employing or affiliated with them must work quickly to make the changes necessary to succeed under it.
Despite its challenges, MACRA should be seen as a net positive for healthcare stakeholders and patients. The transition to value-based payments, a change at the heart of MACRA, is designed to improve care for Medicare beneficiaries. The concept of incentivizing quality care delivery, as opposed to the quantity of care encouraged by fee-for-service models, is something to be celebrated by the industry at large.
However, there are concerns. "Part of the resistance to MACRA is our persistent status quo bias—as humans, we're averse to change," observes Dr. Bruce Feinberg, vice president and chief medical officer for Cardinal Health Specialty Solutions. "Still," he says, "bias doesn't tell the whole story. The concerns of many physicians are real."
What challenges does MACRA present for physicians?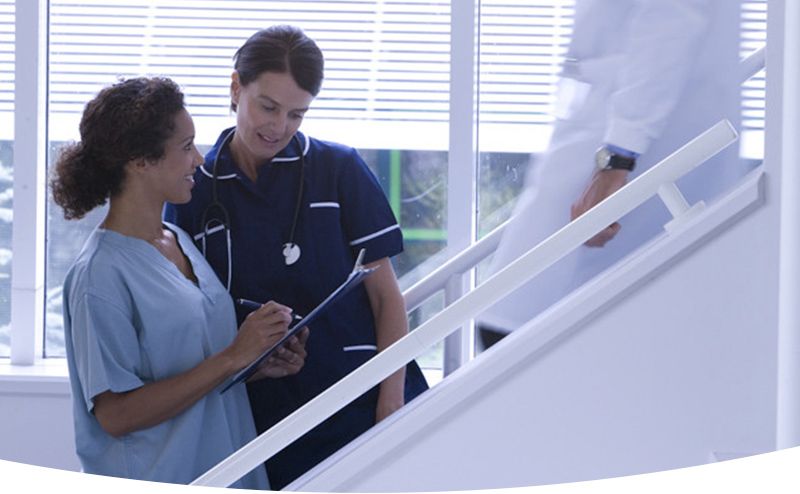 84%
The number of physicians who are not entirely sure what is required of them under MACRA.
MACRA's new payment models will affect more than 600,000 eligible providers, according to the Centers for Medicare & Medicaid Services. However, more than 84 percent of physicians, according to Becker's Healthcare, aren't entirely sure what is required of them under the law.
That's understandable. The final rule on MACRA offers a dizzyingly complex route forward for most physicians. The rule implemented the now ongoing Quality Payment Program, which has two tracks providers can choose from: 1. Advanced Alternative Payment Models (APMs); or 2. The Merit-based Incentive Payment System (MIPS).
This decision is no small matter, given the finanical impacts with either track and the fact that performance scores will be published on the CMS Physician Compare website. According to Modern Healthcare, about 90 percent of physicians are expected to take the MIPS approach in order to avoid the increased risk involved with APMs.
The challenge for most physicians under MIPS is twofold:
1. Lack of a clear understanding of relevant practice metrics and the technical abilities needed to support MIPS reporting.
As Dr. Chadi Nabhan, vice president and chief medical officer for Cardinal Health Specialty Solutions, notes, "The [electronic health records] systems currently in place in many practices don't support the level of detail that MACRA reporting requirements entail. These are fundamental details: Am I meeting MIPS criteria? Am I seeing every eligible patient? Can I aggregate my quality information and report on it?"
2. Many physicians lack the administrative support and procedural guidance needed to take full advantage of MIPS.
In general, there's a critical question of MIPS navigation: how can physicians align their practice to achieve the highest possible composite performance score, while executing on the administrative procedures needed to achieve that score?
What should physicians be doing right now?
"The very best thing that physicians can do is become educated consumers," says Dr. Feinberg. Eligible physicians should immediately begin identifying resources and informed partners that can help them navigate MACRA's initial, and evolving, stages. Some of the most useful resources include:
The CMS website and the American Medical Association's Understanding MACRA pages provide details and analysis of the rule;
State medical associations, health system partners, electronic medical records vendors and group purchasing organizations; and
A MACRA webinar series, as well as a physician call center for regulatory guidance, provided by Cardinal Health.
Employing appropriate and effective strategies will also aid physicians as they transition to value-based care. Such strategies to consider are:
What should health systems be doing right now?
Dr. Chadi Nabhan discusses MACRA
Physicians aren't alone in their challenges with MACRA. Becker's Healthcare also reported that more than a third of health systems are unprepared for MACRA's changes.
In this featured video, Dr. Chadi Nabhan explains how health systems can provide guidance and resources to physicians who admit to them and publish composite performance scores in their network.
While MACRA represents a challenge for many Medicare-involved physicians and those who work with them, the alignment of payments and quality indicates a significant step forward in improving care for patients. And while we may not yet know what's to come with healthcare policy, it's likely that the volume-to-value trend is here to stay.