CONTRIBUTOR
Jen Swensen
Essential Insights contributor; Communications Manager, Cardinal Health
Featured expert
Kerry Watson
President and CEO, Watson Healthcare and Management Solutions
Financially pressured hospitals face an uphill battle to remain viable. Kerry Watson, president and CEO at Watson Healthcare and Management Solutions, offers some advice on how to move from struggling to successful.
Over his 20-plus years as an executive healthcare professional, Kerry has developed a unique insight into the challenges hospitals face. Here are his six tips for hospitals on moving toward financial stability.
Take the time to understand what's going on
Kerry applies a simple rule to his own consulting services: "Never go into a hospital blind and start making changes." This advice holds true for leaders seeking to improve operations at their own hospitals. Kerry cautions that one must dig deep into the history of where a hospital has been in order to take informed action moving forward. "You have to clearly understand what you've been doing, what caused the complications and what things you missed in the process to be able to come up with a comprehensive plan. Because if you don't understand that, you're taking a shotgun approach to addressing an issue without knowing where your pellets are going to hit, and whether or not the impact of those are going to yield better results."
Happy staff, happy hospital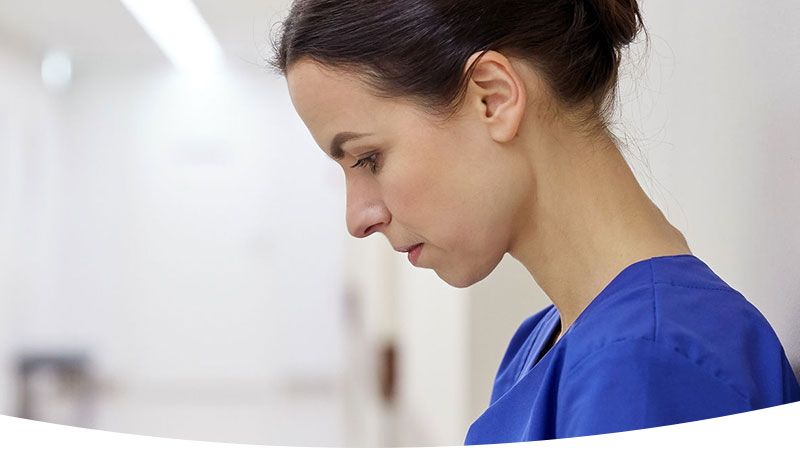 25 to 35%
of operational efficiency can be lost if hospital staff is unhappy and not working at peak performance
While every hospital has its own unique culture, Kerry has seen one common thread among those that are struggling: a degree of unhappiness among its staff. That is why when Kerry consults with a hospital, the first things he looks at are the employee satisfaction scores and the underlying staff concerns. If morale is low and turnover high, it's a sure sign of trouble. Kerry says, "It's been shown that when the work culture is poor, people don't step up and do what they have to do." As a business, you can lose as much as 25 to 35 percent of operational efficiency if the staff is unhappy and not working at peak performance. "It's a real danger when many people just take a salary and go home," Kerry says of unhappy hospital employees. Having never seen a financially struggling hospital move from a negative financial situation to a positive one without addressing the unhappy staff, Kerry says, "You cannot get to happy patients and efficient operations with an unhappy staff – it will shut you down every time."
Size matters, but it doesn't have to
Smaller, rural hospitals tend to struggle more than larger, urban facilities, but what causes this disparity? Larger hospitals have some advantages that smaller ones don't: competition gets absorbed into the complexities of the larger environment, these facilities have deeper pockets that utilize more resources and wider variations of options make a stronger recovery from financial and operational stresses possible. In a small hospital, on the other hand, there's a very slim margin for error and margin for recovery - especially when the payer mix is 80 percent Medicaid/Medicare – the smaller hospital has less resiliency and therefore must perform at maximum effectiveness.
Top talent on a tight budget
If you are a small hospital administrator, you're in a position that seems impossible: provide outstanding patient care, but do it at a fraction of your former operating costs. A facility in that position, Kerry says, must ask themselves some important questions: What are our core competencies? What can we continue to do internally and what makes the most sense to outsource? Can I form an affiliated partnership with another entity?
Here is an example of new thinking. A small hospital may need a neurosurgeon, yet there is not enough volume of complex surgeries to justify a full-time neurosurgeon, keep their skills at peak efficiency and provide a competitive salary. The solution? Contract or partner with another entity. The hospital would not have to support the high salary associated with keeping that specialist on staff, yet can continue to provide necessary procedures to their patients. They would now only have to pay for a portion of that specialist's salary, paying them only for the work they need done, when they need it. 
Pharmacy plays a crucial role
Value-based care and Centers for Medicare & Medicaid Services star ratings impact hospital reimbursement. The hospital is now accountable for patients beyond the hospital's four walls. One way to help patients successfully recover after hospital care is to activate the true asset of your pharmacy. Hospitals are investing more in inpatient and outpatient pharmacies in order to meet their financial goals, follow the patient post discharge and to capture revenue from medication fills upon discharge. This is an effective tactic, but not one that all hospitals can afford to implement. If a hospital cannot support an outpatient pharmacy, a solution is to use remote pharmacy services or telepharmacy. Telepharmacy allows a struggling hospitals to continue to offer 24/7 pharmacy services, reduce medication errors and ensure patients are filling their medications post discharge without the expense of a full-time on-site pharmacist. Remote and telepharmacy services allow providers to align with the patient and the pharmacist, provide medication oversight, prevent medication errors, and ensure compatibility of the patient's medications.
Know the pros and cons of Integrated Delivery Networks (IDN)
Healthcare is the second most regulated industry, second only to banking. Over 30 percent of staff related expenses occur within roles focusing on regulation and compliance. In an age where you must be nimble and savvy to stay afloat, many small hospitals opt to join IDNs. While this may be an attempt to gain control over an uncertain future, there are positives and negatives to joining these healthcare giants. IDNs allow a health system to negotiate better rates with payers and share resources across a network which an independent facility may not have been able to afford on their own. IDNs have a greater chance of attracting highly skilled, top-notch providers than a smaller, independent hospital. However, while community hospitals may have reduced access to medical professionals, partly due to their size and location, their medical staff should be able to get to care that is coordinated through the eyes of the patient at a much faster pace than a large hospital company with loosely affiliated physicians. Small, close-knit community health systems may thus be able to change from a fee-for-service care delivery model to a pay-for-performance system more quickly and easier.1
The most important element of success is still the patient. The success of a hospital is determined by whether or not it provides the best patient care. Kerry states, "With every happy patient, there are ten people who will hear about it."
Kerry Watson is a seasoned operations management executive with more than 20 years of experience in the leadership, direction and management of major hospital and healthcare organizations generating up to $900 million in revenue and employing up to 3,000 professionals. He applies an extensive expertise in healthcare systems and business processes to ensure superior healthcare services, strong organizational learning and a positive, forward-thinking organizational culture - while driving operational performance to record levels of success.


1 Becker's Hospital Review, Is the Community Hospital a Dying Model, or is it the Future of Healthcare? Sabrina Rodak, May, 2012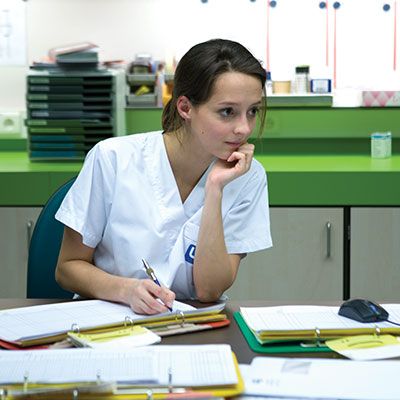 7 reasons why large hospitals are increasingly using remote pharmacy services
Here's why more hospitals are realizing the need for additional pharmacy support.