Contributor
Stephanie Pavol
Essential Insights contributor; Senior Manager, Product and Solutions Marketing
Cardinal Health
Featured experts
Jonathan Kernya
Director of Customer Operations, Cardinal Health OptiFreight® Logistics
James Roof
Director of Consignment and Technology Programs, Cardinal Health Specialty Pharmaceutical Distribution
P
harmacies face many challenges related to supply chain logistics, including navigating the complexities of transporting pharmaceutical products, maintaining optimal levels of medication inventory, and facing increasing pressure to control drug spend. With that in mind, we recently discussed the biggest logistical challenges for pharmacies across settings with three industry experts. Here's what they had to say about those challenges and the solutions they offered for overcoming them.
Challenge #1: Transporting pharmaceutical products is complex
"Transportation and the logistics of transportation are complex in the pharmaceutical industry," said Jonathan Kernya, director of customer operations with Cardinal Health OptiFreight® Logistics. That's because, Kernya added, many drugs require careful handling (with concerns over temperature sensitivity and shelf life), and are therefore exceptionally difficult to ship, while consumers have also come to expect same-day or next-day delivery with the rise of e-commerce.
"For example, temperature variations by more than even just a half a degree could cause a pharmaceutical product to spoil," Kernya noted. "So you can't just put these medications in a box and hope that they get there safely tomorrow."
Solution: Freight specialists offer vital expertise
Depending on the carrier's infrastructure and expertise, shipping fragile pharmaceuticals overnight may require additional support. However, a number of freight-management companies (including OptiFreight®) have divisions that specialize in serving pharmacies. "If freight management is a problem for your pharmacy, leave that work to a professional—and devote your time to what you do best," Kernya recommended. "Find a shipping partner who understands your business and can tailor their services to address your unique challenges."
---
Challenge #2: Maintaining optimal levels of medication inventory
While most pharmacists are accustomed to dealing with occasional drug shortages, few seem to realize that a little logistical planning can minimize the impact shortages have on their business. "Backorders, for a variety of reasons, are becoming a greater challenge for pharmacies," said Amy Popolizio, a senior operations analytics consultant at Cardinal Health, which operates hundreds of hospital pharmacies.
Popolizio added that the Drug Supply Chain Security Act restricts healthcare facilities from borrowing drugs from other organizations except under special exemptions, making it harder to deal with shortages. "Unless it's an emergency, you can't just call down the road and ask another hospital for a temporary supply. If it's on backorder, you're going to have to wait," she said.
Solution: Combat shortages with best practices
There are multiple ways to handle medication shortages, Popolizio said, yet prevention is always key. She recommends that pharmacies keep seven days of inventory on hand at all times, and follow a consistent ordering pattern.
Popolizio also recommended relying on resources like the Food and Drug Administration's "DrugShortages" app to track the latest drug shortages and discontinuations; and asking distributors for weekly "market updates" on the drugs (and manufacturers) your organization relies on the most.
Finally, Popolizio recommended an "SOS" system for system locations where someone encountering a shortage of a certain drug sends an email to other pharmacies operating under the same health system with "SOS" in the subject line, followed by information on what they need and when.
---
Challenge #3: Pharmacies face increasing pressure to control drug spend
By 2022, according to one estimate, the specialty drug spend will reach $248 billion per year and account for more than half of all pharmaceutical costs.* Pharmacies feel the pinch because of the high upfront expenses, and because demand for these drugs remains unpredictable.
"Hospitals are under pressure to control costs across the board, and specialty pharmaceuticals compound that challenge," said James Roof, national director of Consignment for Cardinal Health Specialty Pharmaceutical Distribution.
Solution: Use a consignment model to reduce inventory carrying costs
Good inventory management is the key to controlling costs around specialty pharmaceuticals, Roof said, and he recommended using the "consignment model" as a simple and practical solution. Such a model, he explained to Becker's Hospital Review, allows organizations to reallocate their budget that was previously tied up in high-value inventory.
"Health systems only pay for the products they use, which helps minimize risk and account for high-cost, variable demand products," Roof said. He added that the best consignment programs rely on storage systems that use cloud-based computing and radio-frequency identification (RFID) tags to automate inventory management and drive efficiency.
According to Roof: "Once you're set up, it practically runs itself." That means you, as the pharmacist, can focus on patient care."
*The 2018-19 Economic Report on Pharmaceutical Wholesalers and Specialty Distributors, Drug Channels Institute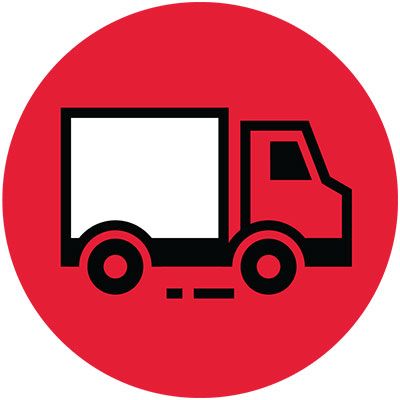 OptiFreight® Logistics for Pharmacy
Learn more about lowering your pharmacy shipping costs.