CONTRIBUTOR
Rita Colorito
Essential Insights contributor, healthcare writer
Featured experts
Shaden Marzouk, MD MBA
Healthcare industry expert
Andrew Russman, DO
Medical Director, Cleveland Clinic Mobile Stroke Treatment Unit
May Nour, MD, PhD
Medical Director, UCLA Health Arline and Henry Gluck Stroke Rescue Program
Every 40 seconds someone in the United States suffers a stroke, the leading cause of disability in the United States. With annual costs associated with stroke projected to increase 129 percent from $105.2 billion in 2012 to $240.67 billion in 2030, identifying stroke and starting appropriate treatment quickly can reduce the significant burden on both the patient and the healthcare system.
Mobile stroke units, specially equipped ambulances that offer both point-of-care-diagnostics and point-of-care-treatment, have emerged in the last few years as a solution to getting to stroke on time.
What's at stake?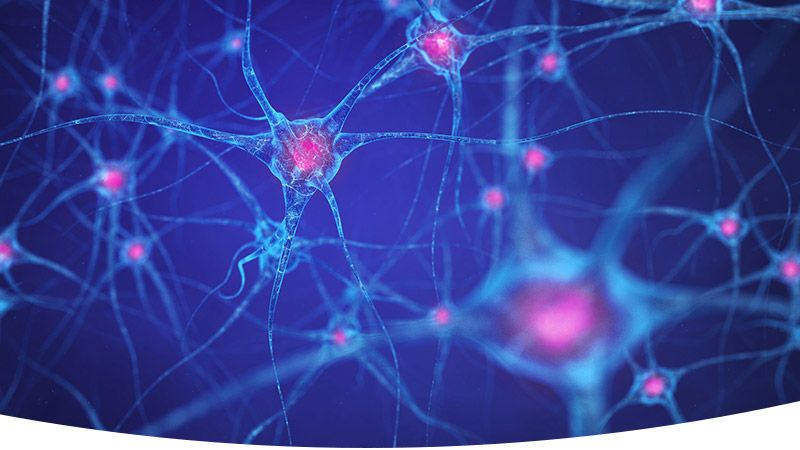 1.9 million neurons die
every minute the brain goes without blood flow.
Determining whether a stroke is ischemic (when an artery to the brain is blocked) or hemorrhagic (a brain aneurysm that has burst or a weakened blood vessel that has leaked) requires a brain computed tomography (CT) scan, a necessary step before administering tissue plasminogen activator (tPA), the only FDA-approved clot-busting drug to treat ischemic stroke. Ischemic stroke makes up 87 percent of all stroke cases. For optimal efficacy, tPA must be administered within 4.5 hours of symptom onset.
"In stroke treatment, the saying is 'time is brain,'" said Dr. Shaden Marzouk, chief medical officer at Cardinal Health and a former practicing neurosurgeon. "Oftentimes, initial stroke symptoms go unrecognized, further increasing the urgency to reduce time to treatment."
A systematic review found for every minute the brain goes without blood flow, 1.9 million neurons die. For every hour without treatment, the ischemic brain ages 3.6 years. The average lifetime cost of acute ischemic stroke is more than $140,000 per patient.
Benefits of telestroke services
The mobile stroke unit, which includes an onboard neurologist and CT-scanner, began in Germany in 2011, with a follow-up study finding mobile stroke units reduced tPA administration time by 41 minutes. Other studies have shown similar results. Since then about a dozen healthcare providers in the United States have started their own mobile stroke units, which include a hospital-based neurologist assessing the patient via telemedicine, referred to as telestroke. Today, these types of units are staffed by a CT technician, a nurse, paramedic and an emergency medical technician.
"The available evidence suggests that patients who receive tPA sooner are more likely to go home, are able to walk, or care for themselves. They also use fewer healthcare resources when they have less disability," said Andrew Russman, DO, medical director for the Cleveland Clinic Mobile Stroke Treatment Unit (MSTU), which began operation in July 2014.
A study of Cleveland Clinic's first 100 MSTU patients shows they received tPA 25.5 to 38.5 minutes sooner than patients transported to the emergency department via traditional ambulance.
Costs of mobile stroke units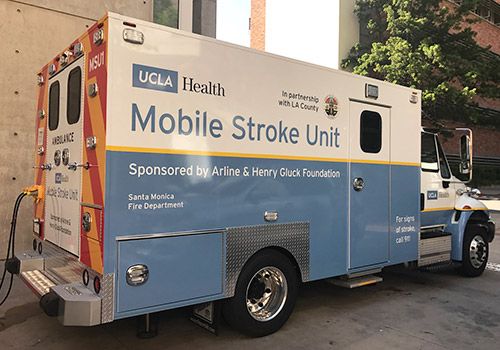 UCLA Health's mobile stroke unit, which went into service in September 2017, is considered a shared regional resource of LA County.
Mobile stroke units don't come cheap. Developing a unit costs between $800,000 to $1.2 million. Within 2-3 years, operating and maintenance costs may exceed the initial purchase costs, said Dr. Russman, with most programs running 12 hours a day.
"But there's a cost to not having a mobile stroke unit, including the impact on patient outcomes and additional costs to the health system." said Dr. Russman. With an in-field diagnosis, patients are transported to the most appropriate facility the first time, eliminating all-to-common transfer costs.
To date, much of the work done in a mobile stroke unit hasn't been billable. When it comes to provider reimbursements, the Center for Medicare & Medicaid Services (CMS) has strict rules on originating sites for telehealth, excluding mobile stroke unit telestroke.
"Few mobile stroke units are actually billing for all the services they're providing," said Dr. Russman. Most mobile stroke unit programs absorb the operating, maintenance and non-billable costs through a combination of philanthropy, outside and institutional resources.
However, there's good news on the horizon. Starting in January 2019, legislation will go into effect that directs CMS to begin reimbursing for telestroke, including services coming from a mobile stroke unit point of origin.
Getting buy-in
One of the most important factors in effective and efficient operation of mobile stroke units is involving the county emergency medical services system, said May Nour, MD, medical director of UCLA Health Arline and Henry Gluck Stroke Rescue Program, whose mobile stroke unit went into service in September 2017. 
"Each mobile unit that is launched benefits greatly from developing a community partnership," said Dr. Nour. UCLA Health's mobile stroke unit, which operates with special projects funding from the Los Angeles County Board of Supervisors, is considered a shared regional resource of LA County, and able to operate across multiple fire department jurisdictions.
Organizational commitment is also crucial. "There needs to be an understanding on the part of the organization that it's a community service. It's the right thing to do for patients," said Dr. Russman.
Moving forward
While preliminary data from additional studies suggest mobile stroke units make sense in optimizing patient care and recovery, cost-benefit analyses will be critical to moving them from a promising innovation to a covered standard of care. 
"What we have to learn is the cost-benefit analysis of improving people's lives," said Dr. Nour. "We hope if that's shown to be favorable, that Medicare and private insurance companies will reimburse for the activities performed in mobile stroke units, as they do for these standard of care clinical activities that would happen a half hour to 40 minutes later at a regular hospital. We're just expediting that care."
To help determine whether mobile stroke units improve patient outcomes significantly to justify the costs, UCLA is one of five mobile stroke unit programs participating in the BEST-MSU study (Benefits of Stroke Treatment Delivered Using a Mobile Stroke Unit) comparing patient outcomes for a full year after a mobile stroke unit is deployed after a 911 call to when a traditional ambulance responds. The Patient-Centered Outcomes Research Institute study wraps up in November 2021. In the coming years, Cleveland Clinic also plans to publish an analysis of its MSTU healthcare costs and savings.
Mobile stroke units' reduced diagnosis and treatment time may also provide a venue to help patients with novel pharmacotherapies in the future, said Dr. Nour. "This a platform for delivering not only standard clinical care, but a platform for clinical innovation."