FEATURED CONTRIBUTOR
CONTRIBUTOR
Laura Mueller
Essential Insights contributor, healthcare writer
Featured experts
Rebecca Brady, MD
Pediatric Infectious Disease Specialist, Cincinnati Children's Hospital
Brad Tice, RPh, PharmD, MBA, FAPhA
Healthcare industry expert
Editor's note: This article was originally published on August 25, 2017, and has been updated.
Vaccines are one of the most important and cost-effective tools we have when it comes to controlling and preventing the spread of disease. Yet immunization rates have dropped in the U.S., leading to outbreaks of preventable illnesses.
Estimates show that around 20 million illnesses and more than 40,000 deaths are prevented with each generation of children that receives their recommended immunizations, according to a 2016 report in Pharmacy & Therapeutics. While we're relatively good about getting our young ones vaccinated – rates of immunization in children 19 to 35 months old range from 91.6 percent to 94.7 percent for four of the most commonly recommended vaccines – those rates drop for adolescents. Additionally, approximately 50,000 adults die annually from vaccine-preventable diseases, according to the National Foundation for Infectious Diseases.
The overall immunization rate in the U.S. is admirable on a global scale, but there is certainly room for improvement, especially given the backslide in recent years. Immunization rates also vary by state, exposing a system that sufficiently protects some groups while leaving others vulnerable.
In lieu of a centralized immunization system, the U.S. relies on a complex collaboration involving government agencies (federal, state and local), vaccine manufacturers, healthcare systems, provider associations, payers (e.g. Medicare, Medicaid and private health plans), and other stakeholders to produce, pay, coordinate and advocate for immunizations. But the administration of immunizations is largely done through programs at the state, local, health system or provider level.
Improving immunization programs takes a collective effort, but in honor of National Immunization Awareness Month this August, here are some ideas for where to start.
1. Increase access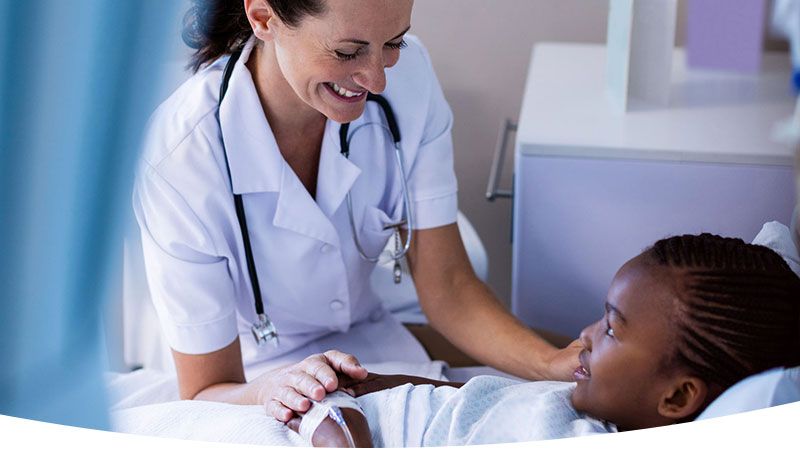 ~20 million
illnesses and 40,000+ deaths are prevented with each generation of children that receives their recommended immunizations
As children age, primary care visits become less routine and access to vaccinations wavers, said Rebecca Brady, MD, a pediatric infectious disease specialist at Cincinnati Children's Hospital. She added that socioeconomic factors like poverty or immigration status keep some parents from bringing their children to the doctor in the first place.
Brady said the goal for children is still to provide immunizations along with comprehensive well child growth and development care at a primary medical home, but making immunizations more convenient can help ensure children aren't slipping through the cracks.
Access to immunizations has increased, especially for adults, with changes like expanded clinic hours and additional access points (pharmacies, health departments, mobile care vehicles, schools and workplaces, for example). In a study published in Annals of Family Medicine, of more than 6 million vaccines performed at pharmacies nationwide, more than 30 percent occurred during times medical offices are typically closed—between 6pm and 9am and on federal holidays. This suggests that a notable percentage of people would receive vaccinations if they were made more convenient and didn't require a doctor's visit.
"With nearly one-fourth of U.S. adults getting influenza vaccinations in pharmacy-based settings, pharmacists are well suited as trusted providers to deliver immunizations," said Brad Tice, PharmD, director of product strategy for adherence and wellness at Cardinal Health. "Offering immunizations also helps position pharmacies as wellness destinations in their communities."
Rules regarding pharmacists' administration of vaccines, especially to children, vary by state. (Cardinal Health Immunization Solutions provides compliance tools.)
2. Educate parents, but harness the "default effect"
As more U.S. parents question or reject recommended vaccinations for their children, the risk of reduced herd immunity becomes a larger threat. Most of the parents that Brady has met in this group are on the fence, but can be convinced with a little guidance and proper education of the dangers of not immunizing.
You have to "put the diseases into perspective," Brady explained. "See what their real fear is. Tell them a little bit more about the diseases out there." This includes greater exposure to science-based information on the safety and necessity of vaccines, which can influence many parents who are unsure about having their child immunized.
The American Academy of Pediatrics (AAP) recommends using the CASE (Corroborate, About Me, Science, Explain/Advise) model to reassure parents. In this model, providers acknowledge the parents' concerns, describe what they as providers have done to build their knowledge base and expertise, describe what the science says, and give their advice based on the science.
Research has also shown that presenting immunizations as the default option helps improve rates. A study in AAP's journal Pediatrics found that pediatricians who provided a "presumptive recommendation" – informed parents that shots were due, rather than a "participatory recommendation" – asking what the parent thought about shots, were more likely to see parents accept vaccines.
3. Put data to work
Better use of data involves not just increased analysis of immunization supply, but also tracking immunization data for individual patients as a routine part of their care. Electronic medical records are already helping with this for the flu vaccine, Brady said, but not so much with other vaccines. Expanding the idea to ask about—and subsequently track—compliance of all vaccines when patients visit their doctor is plausible, she added.
At a broader level, immunization information systems - or immunization registries - record the vaccination doses administered by participating providers to people within a given area. These information systems are usually run by state, city or regional public health agencies and can be leveraged further to increase immunization rates.
Advances in immunization information systems are allowing coordinating agencies like a health department to centralize immunization reminders, notifying families who have not yet completed their necessary immunizations. The data gathered can also help determine immunization trends and where outreach in specific areas is needed.
As for the future of our immunization system, more innovation is coming. Think non-needle vaccination methods that remove the fear from the process and drone-based vaccine deliveries that quickly bring supplies wherever they're needed (like in Rwanda). U.S. vaccination rates are high, but they could—and should—be higher. Improving access, education, and data usage can help improve our immunization programs.
National Immunization Awareness Month
A communications toolkit to promote the importance of immunizations.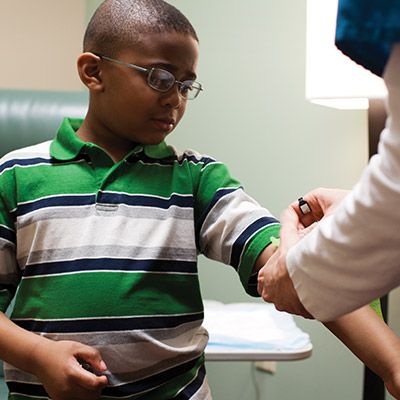 Immunizations web page from the American Academy of Pediatrics
Resources for doctors and stakeholders from the AAP.