CONTRIBUTOR
Laura Mueller
Essential Insights contributor, healthcare writer
Recently, thousands of healthcare innovators and professionals gathered in Las Vegas for the 2018 Healthcare Information and Management Systems Society (HIMSS) Annual Conference & Exhibition. As the leading health information and technology conference, HIMSS provides a snapshot of the major influences driving healthcare today as well as the emerging issues that the industry will be facing in the years to come.
The value of HIMSS is not just in the presentation of innovative solutions to industry problems, but the way the conference serves as a microcosm for better understanding the complexities of an ever-evolving healthcare system. By pulling out key trends from the event, we're able to see where big changes are happening and make predictions about how the industry will continue to adapt to new expectations, regulations, and technologies.
So what did we learn this year? Here are five of the biggest trends from #HIMSS18.
1. The importance of cybersecurity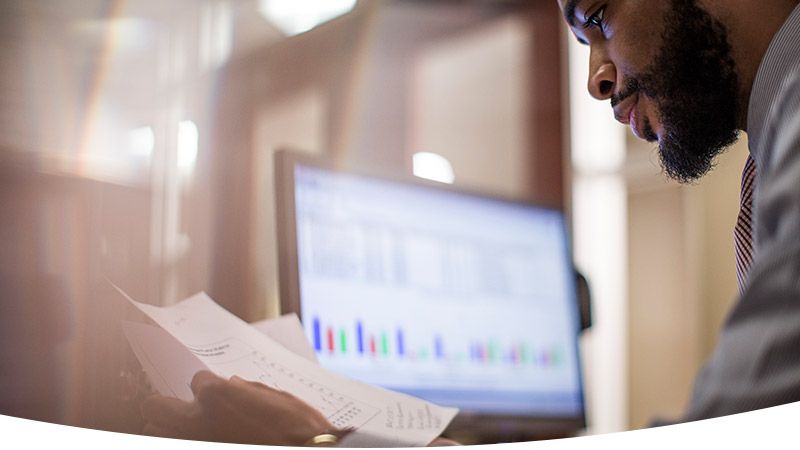 Nearly 90 percent
of healthcare organizations the Ponemon Institute studied experienced a data breach between 2014 and 2016.
Nearly 90 percent of the healthcare organizations studied by the Ponemon Institute experienced a data breach between 2014 and 2016, according to their report. (The Ponemon Institute conducts independent research on privacy, data protection and information security policy.) Half of those were deemed to be targeted criminal attacks, with the average cost to repair systems and operations after a breach estimated to be more than $2.2 million. With healthcare cyberattacks becoming more sophisticated and pervasive, it's not surprising that a major focus of HIMSS 2018 was the importance of cyber protection. In addition to a cybersecurity forum, which addressed the industry's vulnerabilities and how organizations can better protect themselves, the HIMSS Cybersecurity Command Center featured exhibits from top security providers that allowed individuals to test their cybersecurity know-how and learn about new ways to protect patient data and medical devices.
(Read more about what healthcare facilities need to know to protect against cyberattacks in this Essential Insights article.)
2. The patient experience
What is the role of the patient in optimizing value-based care? It's a question that has been driving innovation in healthcare technology, and one of the key themes of this year's conference. The Patient Engagement and Experience Summit — part of the overall HIMSS Conference — centered around how activated and informed patients can help drive the value-based care model, with a strong emphasis on patient data use and the role of patients in supporting alternative payment models. The overall takeaway: quality care means being attuned to individual patient needs, and patients themselves will play an increasing role in determining standards of care and best practices as part of a healthcare team.
3. Pharmacy technology
Point-of-care testing and increased access to key services are an important part of optimizing care, and pharmacies have become major players in helping expand critical care services and instigate better practices system-wide. As part of a larger trend toward pharmacy informatics as an IT specialty area, HIMSS speakers and exhibitors presented on how improvements and better awareness of pharmacy services and technologies can improve quality of care across the entire system, as well as how pharmacies are becoming better equipped to help optimize and monitor prescription drug databases.
(Read how community pharmacies are evolving in a changing healthcare market in this Essential Insights article.)
4. Data integration and interoperability
At the crux of today's changing healthcare environment is how systems are adapting to new payment regulations and an ever-expanding amount of data production and analytics. Hundreds of sessions at HIMSS 2018 focused on topics of information exchange and data interoperability, with heavy attention paid to addressing new regulatory burdens like MACRA — the Medicare Access and CHIP Reauthorization Act. Finance data analytics tools were highlighted in the 
Revenue Cycle Solutions Summit
, where speakers presented on the key strategies for automating data and payment processes and facilitating better financial outcomes for both providers and patients.
5. Artificial intelligence
HIMSS wouldn't be complete without highlighting one of the most exciting emerging healthcare trends: artificial intelligence. Machine learning, deep learning, ambient computing, natural language processing, and more were all big topics of discussion among innovators and healthcare insiders, and were a main theme of the event's keynote address, provided by Eric Schmidt, executive director of Alphabet Inc. (the parent company of Google). While AI technologies themselves were a big part of HIMSS, main points of discussion centered around how to make sure the technology is used properly and ensuring the purpose of AI in healthcare remains centered around improving patient outcomes.
(Read more about the five signs your health system should consider implementing AI in this Essential Insights article.)
The future of healthcare is digital, and as the system evolves, so too do exciting solutions for better, more accessible care. Stay tuned to Essential Insights as we take a deeper dive into these and the other trends in healthcare.