CONTRIBUTOR
Dianne Radigan
Healthcare industry executive
Readmissions for senior patients are both common and costly: the federal government estimates that nearly 20 percent of Medicare patients are readmitted to the hospital within 30 days, costing more than $26 billion a year.
As our senior population grows—those 65 and older will account for more than 20 percent of the population by 2030, according to the U.S. Census Bureau—finding ways to keep patients healthy and safe in the weeks after they leave the hospital is a key concern for healthcare systems and communities across the country.
At Cardinal Health, we believe that providing the right care at the right time in the right setting, using the right evidence-based protocols and standards, is critical. Recently, naviHealth, a Cardinal Health company, held its annual Post-Acute Care Evolution Summit, bringing together healthcare leaders from a broad cross-section of the industry to explore the importance of managing care transitions and post-acute care, for better patient experience and outcomes.
This belief in the importance of post-acute care extends to our E3 Grant Program, through which the Cardinal Health Foundation supports a wide range of patient safety work in hospitals and other healthcare-related organizations. Two recent grant recipients, Senior Services of Southeastern Virginia (SSSEVA) in Norfolk, Va. and the Knute Nelson Foundation in Alexandria, Minn., focused specifically on helping senior patients avoid hospital readmissions in the 30 days after their discharge. Together, the work of these grantees saved more than 60 readmissions, almost 750 hospital days and more than $500,000. Their work is highlighted here.
Self-care coaching
"Re-hospitalizations are incredibly disruptive for seniors and their families," said Brad Lazernick, Director of The Center for Aging at SSSEVA. "When we can help avoid re-hospitalizations, we're not just saving money. We're also fulfilling our mission of helping seniors live with choice and dignity in their community, and with a much higher quality of life."
With an E3 Grant, SSSEVA, an Area Agency on Aging, created its Hampton Roads Care Transitions Project to reduce preventable hospital readmissions and medication issues for patients with multiple chronic diseases, including congestive heart failure, stroke, diabetes, chronic obstructive pulmonary disease and others.
The program is highly collaborative, relying on referrals from the Care Coordination staff at Sentara Norfolk General Hospital, Sentara Leigh Hospital and Southampton Memorial Hospital, and the input of faculty and students from the nearby Hampton University School of Pharmacy.
SSSEVA's social workers and RNs serve as Transition Coaches® certified through the Care Transitions Program®, which focuses on engaging seniors and/or their caregivers in self-care. The Transition Coaches are part of a transition team that also includes the hospital's Care Coordination staff and fourth-year pharmacy students supervised by a licensed pharmacist at the pharmacy school. Transition Coaches visit with seniors in the hospital and then provides follow-up with one home visit and three phone calls over 30 days post-discharge.
"This is an empowerment model," Lazernick said. "Our seniors learn that, with support, they can manage many aspects of self-care—and they can stay safely at home."
Hampton Roads Care Transitions Project uses HomeMeds®, a computer-based medication management system that screens older clients' medications and alerts the pharmacy students and consulting pharmacist about any potential medication errors and/or adverse effects. The pharmacists provide education and advice to the patients, their caregivers and the Transition Coach.
In its first year, Hampton Roads served 114 seniors. For these patients, the 30-day hospital readmission rate was 6 percent, compared to the baseline rate of 19.6 percent for patients with similar diagnoses who were not part of the program. SSSEVA estimates that the program helped 15 seniors avoid hospital readmissions, saving 94 hospital days and $120,000, Lazernick said.
In early 2015, the Hampton Roads project was named one of six national Hartford Change AGEnts Action Award winners for achieving meaningful change in practice to improve the health and wellbeing of older adults. The award came with a grant to help support the continuation of the program.
Today, the program serves about 350 seniors each year, Lazernick said. Earlier this year, the Cardinal Health Foundation awarded SSSEVA a new, multi-year E3 Grant to continue expanding the program. With the grant, SSSEVA will also pilot the use of VSee Telemedicine, a HIPAA-compliant telehealth system that will allow real-time conversations among senior, Transition Coach and pharmacist, while the coach is in the senior's home.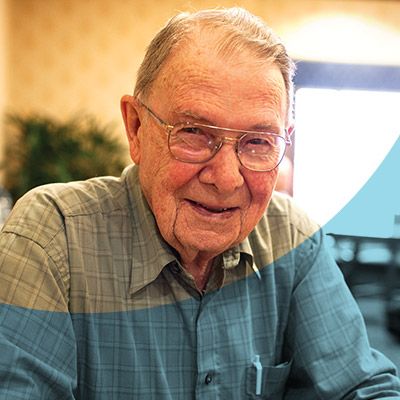 Improving transitions to home for post-acute seniors
You can find more information about SSSEVA's Hampton Roads program in this Cardinal Health Foundation case study.

In-home transition support
The Knute Nelson Foundation, a nonprofit senior services organization in West Central Minnesota, used E3 funding to create its Knute Nelson at Home program. Knute Nelson at Home serves patients with chronic diseases as they are being discharged from acute care to home or community-based living.
Intended to improve both medication safety and increase seniors' connections to their care providers, the program focuses on medication reconciliation upon all admissions, discharges, readmissions and transfers to or from post-acute settings. The program follows patients for 30 days post-discharge.
Registered nurses provide the medication reconciliation, reviewing all of a patient's medication the first time they see a patient and every time there is a change in prescribed medications. "Nearly all of our seniors have multiple diagnoses and are on multiple medications," said Angie Urman, Knute Nelson's Chief Operating Officer. "Keeping track of all those medications is really challenging for patients."
RNs notify the patient's physician whenever they discover a discrepancy. Then they review with the patient and a caregiver how each medicine is to be taken, what it is for and what any side-effects might be. "We've found that many patients, when they go home, continue to take medications that they already had—even if those should be replaced by more recent prescriptions," Urman said. "When we can help patients understand they need to get rid of expired medications or those they don't need anymore, it's a huge success."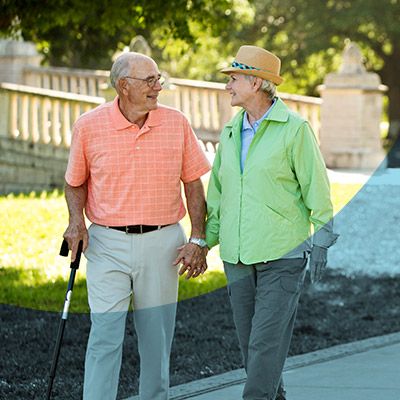 Increasing medication safety for older adults
Learn more about Knute Nelson at Home in this Cardinal Health Foundation case study.

NOTE: The summary results presented in this article are estimates that have been separately prepared and provided by each individual grantee and were based on one year periods unless otherwise noted.
About the E3 Grant Program: Since 2008, through its E3 Grant Program, the Cardinal Health Foundation has invested $8.6 million in hundreds of healthcare organizations across the country as they work to improve the effectiveness, efficiency and excellence in healthcare. Through these grants, the Foundation supports a wide array of patient safety work: Improving transitions of care, increasing medication safety, improving outcomes for chronically ill patients, increasing patient engagement and more. The focus is always on accelerating the rate of change with two goals: Improved patient outcomes and reduced healthcare costs. Within a year or two, E3 grantees are creating lasting improvements: They are reducing readmissions to hospitals, reducing lengths-of-stay and, most importantly, saving lives.