Featured experts
Beverly Hunt, MD, OBE
Chair, World Thrombosis Day Steering Committee; Professor of Thrombosis & Haemostasis, King's College London; Medical Director of Thrombosis UK, Thrombosis & Haemophilia Centre, St. Thomas' Hospital, London, United Kingdom
Pantep Angchaisuksiri, MD
Professor of Medicine and Chief of Haemostasis and Thrombosis Unit, Division of Haematology, Department of Medicine, Ramathibodi Hospital, Mahidol University, Bangkok, Thailand
Editor's note: The following interview was originally posted on October 1, 2019.
Did you know that 1 in 4 people worldwide die of conditions caused by thrombosis? And that hospital-associated venous thromboembolisms (HA-VTE) are the leading cause of preventable hospital death? Together we can make a difference, and that is why we are on a mission to find and support VTE Prevention Champions from around the world. On October 13, join us in proud support of World Thrombosis Day, a yearlong campaign that focuses attention on thrombosis education.
We sat down with Dr. Beverly Hunt and Dr. Pantep Angchaisuksiri from the World Thrombosis Day Steering Committee to discuss how they champion VTE prevention.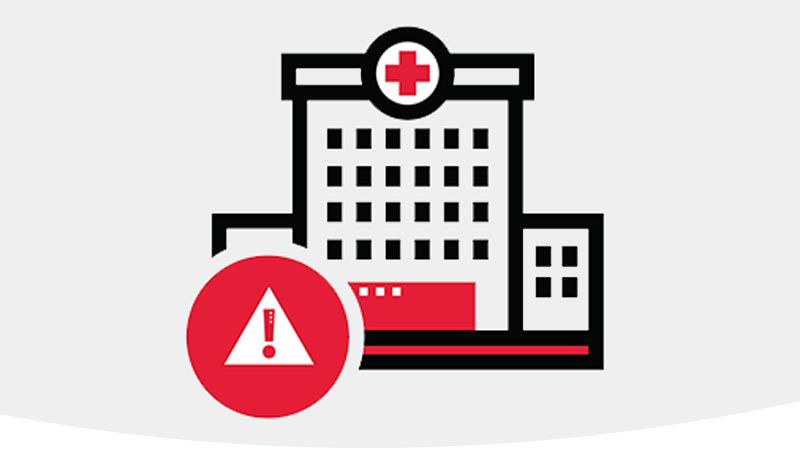 55-60%
of all venous thromboembolism occurred as a result of hospital admission.1
How did you become aware of VTE as a public health problem?
Dr. Hunt: I have been passionate about VTE prevention for my entire career as a physician specializing in thrombosis. In 2002, I founded a charity in the UK (Thrombosis UK) to campaign to improve prevention and care of patients with venous thromboembolisms (blood clots). We were aware that 55-60% of all venous thromboembolisms occurred as a result of hospital admission. We campaigned to our National Health Service (NHS) in England to mandate risk assessment of venous thromboembolism in all adults admitted to hospital. After a lot of hard work, this came into fruition in 2010, with a target of 90% of adult admissions (increased later to 95%). As a result, we've made tremendous strides in reducing hospital-associated VTE across England.
Dr. Angchaisuksiri: Over the course of my career, I have seen an increasing number of patients with VTE in my clinical practice, so the burden of disease is not low.
 
Can you share when a VTE incident personally impacted you?
Dr. Hunt: I lead the prevention of VTE in my hospital, and in my clinics I see many patients a year that have been affected by VTE. Each patient's experience is important to me and I'm continually inspired by them. On a personal level, it is incredibly satisfying to watch our VTE thromboprophylaxis protocol "in action" and see how effective it is for so many of our patients.
Dr. Angchaisuksiri: I felt sad when I learned that a patient of mine died from PE, which is a preventable condition.
What drove you to champion prevention?
Dr. Hunt: I don't accept second best care. It drove me to start a charity - Thrombosis UK - and become a VTE champion. Being Medical Director of a charity allows me to give voice to problems in healthcare at a national level, which is incredibly important. I was also fortunate to have the opportunity to participate in the development of the National Institute for Health and Care Excellence (NICE) comprehensive guidelines on preventing and treating VTE. I'm also proud to serve as the Chair of the World Thrombosis Day Steering Committee to further champion and advocate for VTE prevention across the globe. I regularly tweet about VTE and new research, so follow me on Twitter at @bhwords.
Dr. Angchaisuksiri: VTE has been perceived to be less common in the Thai population than in the Caucasian population. Many healthcare providers in Thailand are not aware that VTE is a major health problem. Therefore, I want to raise awareness of VTE among healthcare providers and the public about this unrecognized threat and the serious consequences related to VTE.
 
What challenges have you seen healthcare providers face when trying to implement a VTE prevention program?
Dr. Hunt: While healthcare providers across NHS England are well-trained and equipped for VTE prevention, there are so many healthcare facilities around the world that do not have these capabilities or built-in protocols, which affects patient outcomes. The World Health Organization (WHO) currently has no programme or data to help reduce hospital-associated venous thromboembolisms globally, but acting on behalf of the International Society for Thrombosis and Haemostasis (ISTH) I am working with WHO's patient safety group to meet this challenge.
Dr. Angchaisuksiri: There is some reluctance to implement VTE prevention programs due to the cost of VTE prevention and the concern of bleeding complications from using pharmacological thromboprophylaxis.
 
What are 2-3 steps that healthcare providers can take to overcome these challenges?
Dr. Hunt: I encourage healthcare providers to assess their facility's VTE risk assessment protocol. If there is one in place, does it meet the latest standards and provide appropriate prophylaxis? If there is not one in place, identify a task force to develop a risk assessment protocol and local guidelines to improve patient care. The NHS England model is a great example to use as a guide. The ISTH World Thrombosis Day campaign has an excellent repository of VTE tools and resources for healthcare professionals to use, including online courses and a VTE risk assessment checklist.
Dr. Angchaisuksiri: Use the VTE risk assessment model to provide appropriate thromboprophylaxis to each patient. In patients with high bleeding risk, consider using mechanical thromboprophylaxis. Additionally, develop "systems of care" to properly prevent, diagnose and treat VTE.
 
What is the significance of World Thrombosis Day and how can others get involved?
Dr. Hunt: World Thrombosis Day is a global movement on 13 October that seeks to increase global awareness of thrombosis, including its causes, risk factors, signs/symptoms and evidence-based prevention and treatment. Ultimately, World Thrombosis Day strives to reduce death and disability caused by the condition. The campaign is powered by more than 2,000 partners from 100+ countries around the world who organize awareness-building events and activities to raise awareness about the condition and help save lives. Learn more and join the movement by visiting www.worldthrombosisday.org.
Dr. Angchaisuksiri: The significance of World Thrombosis Day is that it helps increase public awareness of the, significance, risks and signs and symptoms of VTE and empowers individuals to seek diagnosis promptly if they have symptoms or signs, and to engage their healthcare providers in appropriate prevention and treatment options. Everyone can get involved by joining the World Thrombosis Day activities.
---