CONTRIBUTOR
Wynne Parry
Essential Insights contributor, healthcare writer
Myth: Patients don't need to be measured for mechanical prophylaxis.
Truth: Intermittent pneumatic compression (IPC) sleeves, foot covers, and compression stockings come in multiple sizes.
It's important to find the right size, because a poor fit puts the patient at risk of not receiving the full benefit of the intervention and may even cause harm.
Used correctly, mechanical prophylaxis helps prevent VTE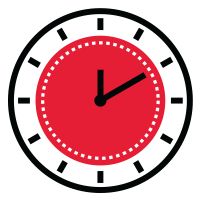 IPC devices should be worn at least
18 out of 24 hours
Numerous clinical trials show that the use of mechanical interventions, and IPC in particular, can reduce risk of venous thromboembolism (VTE). Examples include:
A prospective, randomized study of gynecological surgery patients tested combinations of stockings, compression devices, and pharmacological prophylaxis. For very high risk patients, the use of all three together produced the lowest incidence of deep vein thrombosis (DVT), the researchers write in Scientific Reports.
A randomized clinical trial compared outcomes for 1438 immobile stroke patients who received IPC with 1438 who did not. The researchers report in The Lancet that IPC effectively reduces risk of blood clots, and possibly improves survival.
To be effective, however, these interventions must remain on patients most of the time. Guidelines issued by the Association for periOperative Nurses (AORN) and the American College of Chest Physicians recommend patients wear the IPC devices 18 hours or more per day.
Find the best fit
Patients' feet and legs come in all sizes. So do compression interventions.
Measuring for size is necessary because patients' feet and legs come in all sizes. So do compression interventions. Measuring for size is necessary to help promote effective compression therapy.

IPC device sleeves:
To determine the best size for sleeves, measure the circumference of the patient's calf and, for some longer sleeves, his or her thigh. AORN's common-sense advice includes:
Assess the patient for contraindications to IPC use.
Follow the manufacturer's instructions.
Place the tubing so as to prevent pressure injuries.
Verify that the sleeves have been put on correctly, that they connect to the pump, and that the device is on.
Foot pumps:
Depending on the type of 
foot cover
 used, you may need your patient's shoe size.
Compression stockings:
For thigh length 
stockings
, measure the circumference and length of the thigh and calf. Shorter stockings require only the calf circumference and length. 
AORN
 recommends measuring the legs separately, since they may need different sizes. Its guidance also notes that incorrect sizing of stockings may cause injury or reduce the effectiveness of VTE prevention.
Comfort matters
If you order an IPC intervention for a patient, using the right size helps your patient stay comfortable and receive the full benefit of the therapy. A multicenter prospective study tested a new IPC sleeve designed to improve patient comfort. In the first half of the study, providers stopped using the new thigh-length IPC sleeve because it did not remain in place. After the sleeve was redesigned for a better fit, 82 percent of patients preferred the new sleeve compared with traditional IPC sleeves. Writing in Orthopaedic Nursing, the researchers speculate that the more comfortable IPC sleeve would improve compliance and optimize patient outcomes.
Regardless of the type of mechanical compression therapy used, taking a smart approach means ensuring the intervention fits the patient.
Join the community and receive
#VTEPreventionChampion insights
—straight to your inbox every month.
Nursing Skills Fair presentation
Clinical education opportunities
VTE committee meeting presentation
Yes, I would like to learn more about Cardinal Health's products and services by email. I can withdraw my consent or change my preferences by visiting
Update Preferences
. Visit
Privacy Policy
for more information about Cardinal Health's privacy practices.