CONTRIBUTOR
Wynne Parry
Essential Insights contributor, healthcare writer
The Smart Compression™ Educates DVT Debunked series introduces several common misconceptions – or myths – about blood clot prevention and provides resources and evidence to clarify and educate.
---
Myth: If your patient refuses venous thromboembolism (VTE) prophylaxis, there's nothing you can do.
Truth: Your patient may not fully understand that these interventions reduce the risk of blood clots. Educating the patient and family could make a difference.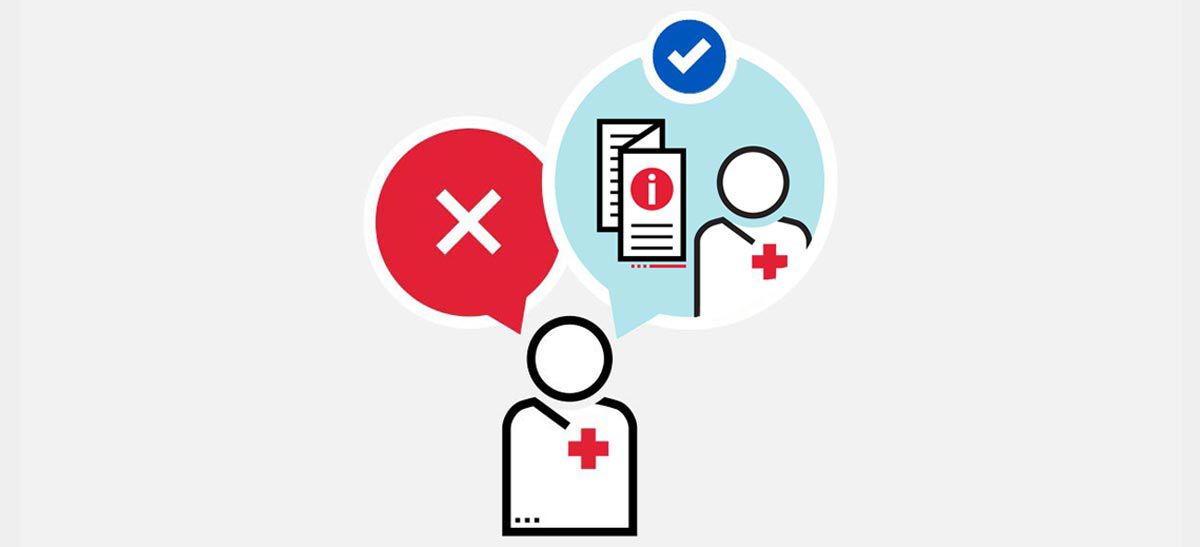 What to do when your patient says no
Turn an objection into an opportunity
It's important to keep in mind that no one is at their best right after surgery, according to Vonda Vaden Bates, a patient advocate whose husband died of a VTE. "They might not necessarily have the wherewithal to make the best possible decision," she says. "It is just critically important to give that patient every opportunity to make a decision that truly could be lifesaving."
The moment when her husband objected to wearing an intermittent pneumatic compression (IPC) device could have been a chance to teach him about the device's importance, she says.
Educate, educate, educate
Studies focusing on chemical prophylaxis have shown that providing patients with information about VTE and how to prevent it can improve their compliance.
For example, in 2015, Johns Hopkins Hospital implemented an education program that gave patients, who had missed a dose of medication, the option of speaking with a health educator, receiving a paper handout, or watching an educational video on VTE. This effort significantly reduced missed doses and was associated with a 40 percent reduction in VTEs, according a study published in the Journal of the American Medical Association Network Open.
Patient compliance is also crucial for mechanical prophylaxis, because compression devices and stockings are more effective when worn for extended periods. Chest guidelines recommend that "efforts should be made to achieve 18 hours of compliance."
Teach better through teaching back
Patients may nod and look attentive, but that doesn't necessarily mean they fully understand the information. "When you ask them, 'Now I want you to tell me what I just told you, but I want you to tell me in your own words,' you get a completely different story," says Pamela Rosenkranz, director of clinical quality and patient safety at Boston Medical Center. "We realized we needed to teach our nurses the teach back technique."
The teach back technique consists of asking the patient to 'teach' the information back to the clinician to verify they've fully understood the information.