CONTRIBUTOR
Laura Mueller
Essential Insights contributor, healthcare writer
Featured experts
Sally Dunn, MSW
Clinical Director of Education, naviHealth
Andrew Garner, MD, PhD
Clinical Professor of Pediatrics, Case Western Reserve University's School of Medicine
One in five American adults suffer from a mental health condition, according to a 2017 report from Mental Health America. While there has been progress in the ongoing discussion around mental health, as evidenced during May's Mental Health Awareness Month, the resources required to care for these disorders continue to dwindle and remain siloed.
Dr. Ronald A. Paulus, president and CEO of Mission Health in Asheville, N.C., even recently wrote in Hospitals & Health Networks that "Behavioral health and behavioral health care in America are in crisis."
Experts have long called for taking a whole patient approach to provide more integrated care. In 1954, Dr. Brock Chisholm, a psychiatrist and the first director-general of the World Health Organization, famously stated that "without mental health there can be no true physical health." Yet, more than 60 years later there still exists a divide in our healthcare system between the treatment of physical health and behavioral health.
Integrating behavioral healthcare into wider healthcare delivery is key to addressing our behavioral health crisis and providing high-quality, patient-centered care.
The necessity of treating behavioral health
Behavioral health, a term that the Substance Abuse and Mental Health Services Administration (SAMHSA) defines as encompassing not just mental disorders and substance use, but also general mental wellness, is closely tied to physical health as a facet of recovery.
The co-existence of physical and mental conditions is also well-documented. In the second iteration of the National Comorbidity Survey Replication (NCS-2), published in the early 2000s, it was found that 68 percent of American adults with mental disorders also suffered from physical disorders, and 29 percent of adults suffering from physical disorders also suffered from mental disorders.
"Addressing physical and behavioral health together improves a wide array of health outcomes," said Andrew Garner, MD, PhD, clinical professor of pediatrics at Case Western Reserve University's School of Medicine. "Mental health problems, like depression or anxiety, make it harder for physicians to engage patients in their health maintenance."
So failure to concentrate treatment in both areas isn't just failure to address all of a patient's symptoms—it's a predicator of incomplete care.
Roadblocks to integration
One in five
American adults suffer from a mental health condition.
(Source: Mental Health America)
The roadblocks to integrating behavioral health into wider care are the same as those that stand as barriers to other sorts of integrated care efforts: mainly, a lack of funding and insufficient coordination among care specialties. SAMHSA estimates that mental health treatment spending as a share of overall healthcare spending in the U.S. will fall from its 2009 level of 7.4 percent to just 6.5 percent in 2020.
"Many healthcare providers, specifically primary care doctors, may feel they just don't have time to assess the mental health of their patients," said Sally Dunn, MSW, clinical director of education at naviHealth, a Cardinal Health company. But Dunn, a licensed social worker who previously worked in an outpatient mental healthcare center and maximum security forensic hospital, said primary care doctors can often be a first line of defense in addressing mental health issues.
Additionally, medical doctors often feel ill-prepared to treat mental disorders. Garner, a practicing pediatrician who also served as chair of the American Academy of Pediatrics' Leadership Workgroup on Early Brain and Child Development, said that when your job is to heal people, taking on an illness outside of your skill set can lead to frustration and burn out. The solution, he added, is to train physicians to ask the right questions so that they can refer patients to mental health professionals as needed. Instead of simply asking, "How do you feel?" a physician could ask, "How can I better understand what you are going through?" This approach will help patients identify more adaptive and healthier ways to cope, as well as additional resources.
The integrated health network
"Modern medicine is rapidly becoming a team sport," Garner said. "The family-centered medical homes of the future will be full of additional professionals who will partner with physicians, patients, and their families to not only heal the sick, but to proactively cultivate wellness."
There's a cost benefit to finding collaborative solutions for integrative treatment. "Individuals with mental illness are among the highest-need, costliest patients in the U.S. health care system," according to the 2016 American Hospital Association Environmental Scan. Already, the benefits of coordinated approaches, like below, are evidenced across the country.
New York's Montefiore Health System runs 23 primary care clinics where all patients are screened at least once a year for depression. All primary care visits are supported by a behavioral health team, including psychiatrists, psychologists, social workers, and care managers. After just a couple of years, Montefiore reports that more than 2,000 of their patients have experienced a nearly 50 percent improvement in severity of depression and associated symptoms.
In Missouri, 11 local hospital and seven mental health centers have partnered to form the Behavioral Health Network of Greater St. Louis. Their Hospital-Community Linkages Project, which takes place mostly through emergency departments and inpatient psychiatric units, has resulted in a 47 percent reduction in ED visits, a 57 percent reduction in inpatient days for patients, and an annual cost reduction of $5,450 per patient.
To fulfill the vision of integrated care across the healthcare system, Garner said medical students and other healthcare providers must be trained in a way that prepares them to work on inter-disciplinary teams. Payment structures have to adapt to the reality that behavioral health disorders demand additional investments in time and resources, and that behavioral health concerns are part of wider health concerns.
Garner said the benefits of this comprehensive approach will be seen in better health outcomes and educational and economic outcomes for decades, perhaps even generations, to come.
7 Steps to Expand the Behavioral Health Capabilities of Your Workforce
A guide from the American Hospital Association.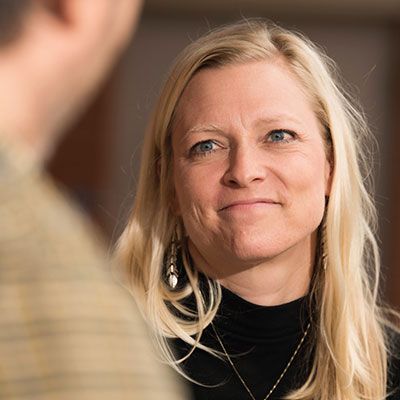 Challenging stigma in mental health care: The power of compassion in your community
A Pharmacy Today article with practical tips for pharmacists on how to engage patients with empathy.