CONTRIBUTOR
Elizabeth Hanes, RN, BSN
Essential Insights contributor, healthcare writer
Get expert healthcare insights
in your inbox every month
.
Sign up for the newsletter that will help your organization thrive in the challenging, dynamic world of healthcare. Learn more
A recent study from the Harvard School of Public Health found that hospitalized patients treated by a female physician experienced "significantly lower" mortality and re-hospitalization rates when compared to patients treated by male physicians. The study's findings build on earlier research showing differences in practice patterns between male and female physicians, with female physicians more likely to adhere to clinical guidelines and evidence-based practice.
While the authors of the Harvard study did not pinpoint a single reason why female doctors' patients experienced better outcomes, the research holds important implications for the broader healthcare community. Specifically, what's different about the way that women practice medicine that could lead to improved outcomes?
Gender-centric skills in the workforce
There is ample scientific evidence that differences exist between the male and female brains. According to the Gender Intelligence Group, which provides gender diversity and inclusive leadership training for organizations, women tend to be more interactive, keeping alliances and relations extended and vital. Furthermore, women tend more toward participative teamwork—to collaborate, share information, and find the connectivity in their ideas—and encourage different viewpoints to arrive at a best decision before acting. "As we think about developing women leaders, we can see that their ability to consider outside factors helps them understand the healthcare ecosystem," says Lisa Gutierrez, vice president of Diversity and Inclusion at Cardinal Health.
These skills could also explain the differences in the way women practice medicine too. For example, other research has found female physicians tend to engage in more patient-centric communication styles that can lead to better adherence to treatment plans and overall improved patient outcomes.
The drive to value-based care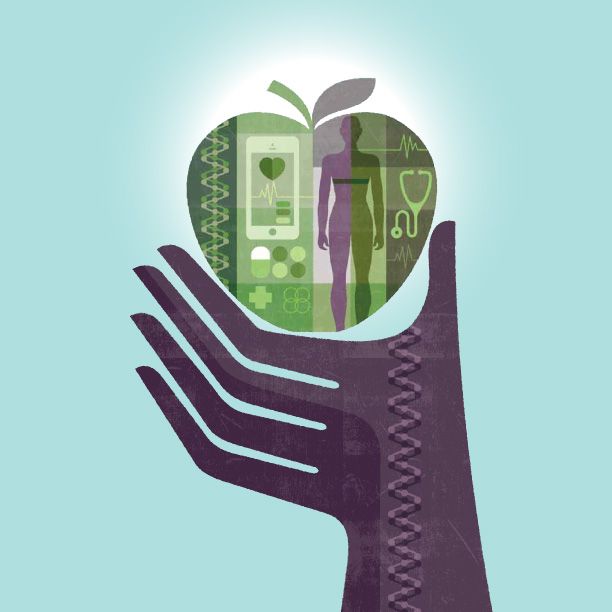 Related research
A report from the Center for Talent Innovation on how to engage women decision makers for healthy outcomes.
Value-based care models have a greater focus on patient outcomes, using evidence-based care. That shift points toward the increasing value of the qualities women leaders bring to healthcare, but these qualities are certainly not gender exclusive. This latest study shows that there are likely specific behaviors that anyone responsible for patient care – whether male or female – can demonstrate to ensure patients have the best possible outcomes.
As the healthcare landscape drives toward paying for performance, rewarding collaborative behaviors that help improve patient care will ultimately result in better outcomes across the board. This in turn, will also foster environments that encourage women toward leadership.
"We continue to look to look for people who lead with both head and heart," says Gutierrez. "That approach applies anywhere along the healthcare value chain."