Collaboration and innovation – "Perform together" supplier event
Our customer facing teams around the world hear this phrase regularly - the Cordis brand stands for quality products that are innovative and bring real value. We are very proud of this heritage. In the previous edition of Centripetal Source, we shared the news about our new President of Cordis, Pat Holt, who was previously the Head of Cordis in APAC. Under Pat's leadership, we are building on our heritage and strong brand position while driving quality and innovation forward with new products added to the portfolio. These new products expand our product offering around the world with both internally-developed and externally-sourced products from selected partners.
Pat calls this strategy "re-inventing Cordis". At our recent supplier event, "Perform Together," in Miami, Florida, we shared our goals and strategy with our key supplier partners and emphasized the crucial role that all our suppliers play in achieving success. Your continuous efforts and support are instrumental in securing the highest level of product quality. Every component or raw material you deliver ends up in a product that affects or even saves patients' lives!
Our suppliers are essential partners in helping us drive innovation across the supply chain. Process and product innovation contribute to the continuous improvement of the value and competitiveness of our portfolio. At our supplier event, we recognized Medinol with a supplier award for Innovation Excellence. Medinol's Drug Eluting Stent "EluNIR", recently released in the U.S. and illustrates a product which is extremely innovative and exciting for our customers. We also recognized and awarded Lake Region Integer for Quality Excellence, GBS for Supply Chain Excellence and Creganna TE for Cost Excellence. Congratulations to all of the winners!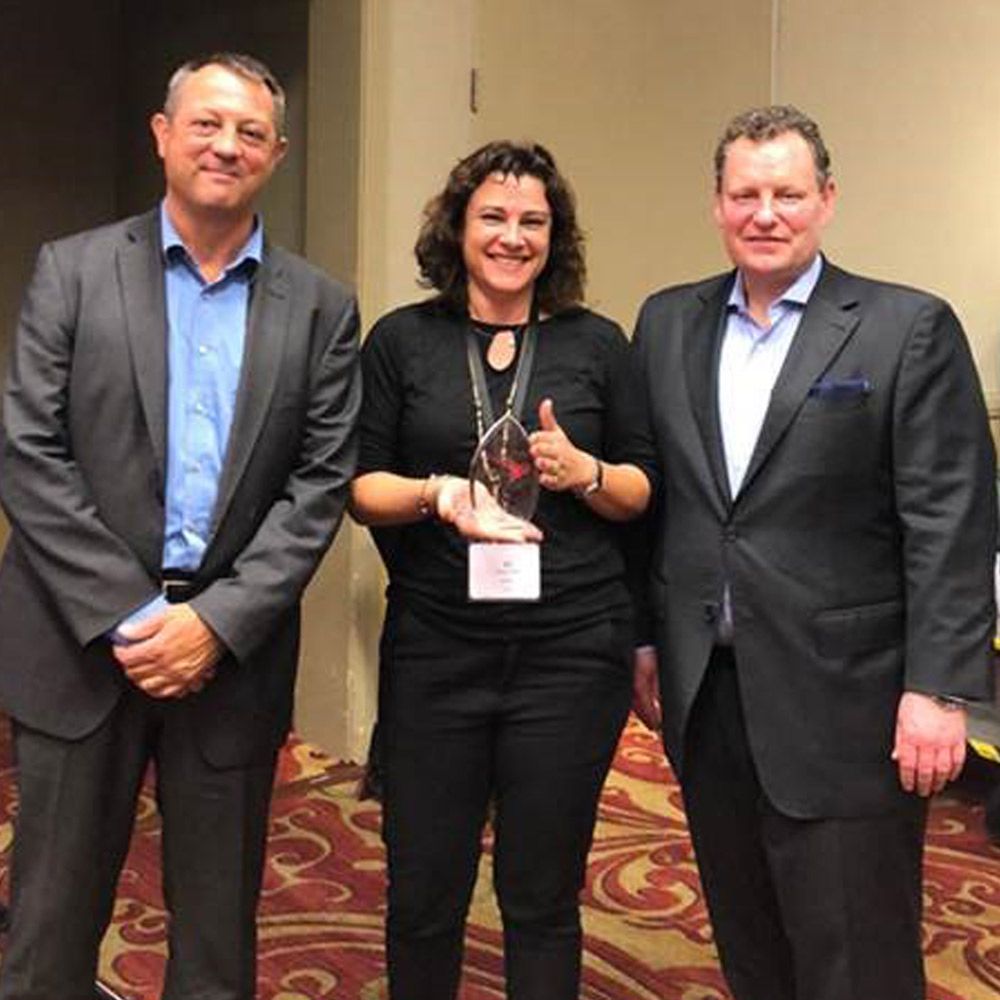 Medinol receives Innovation Excellence Award from Pat Holt and Ian Rendle
Another key topic we discussed was timely and reliable product deliveries to our customers. We really appreciate your support and flexibility in meeting our requested supply plans, especially after we implemented our new SAP ERM system earlier this year. Thank you for your continued partnership and helping us work through those obstacles.
Everyone at Cordis is excited and committed to building a successful future and thank you for your ongoing support on that journey.