Cardinal Health Brands
Because we work from the acute channel to the home, we're uniquely positioned to stay ahead, finding product efficiencies that move care forward.

Three exciting news stories from Cordis
First off, please join us in welcoming Pat Holt as the new President of Cordis.
Pat joined Cardinal Health in 2015 to lead Cordis in Asia Pacific (APAC) and previously served as President, Medical Segment – APAC, leading our combined Patient Recovery, legacy Cardinal Health branded products business and Cordis teams in the region. Previously, Pat was Vice President and Regional Managing Director – Asia for Allergan, where he spent five years. Prior to that, he spent 12 years with Merck & Co., culminating in his role as President / Director, Indonesia.
Since joining Cardinal Health, Pat has built a strong team leading the business to growth and managing through the evolution of our combined offering to customers in this critical region. In his new role as President of Cordis, Pat joins the Medical Segment leadership team as well as the enterprise Operating Committee.
Secondly, as you may be aware, Cordis continues to expand its product portfolio with a new collaboration with Medinol in the U.S. Cordis is now the exclusive distributor of Medinol's coronary portfolio in the U.S. and recently announced, with Medinol, the United States Food and Drug Administration (FDA) approval of the Medinol's EluNIR™ drug-eluting stent (DES) for the treatment of patients with narrowing or blockages to their coronary arteries. This news was announced in this joint press release. The EluNIR™ stent system is designed with a novel metallic spring tip and the narrowest strut width of any stent on the U.S. market to help clinicians easily deliver this new DES in highly complex anatomy and disease. An image of the product is immediately below.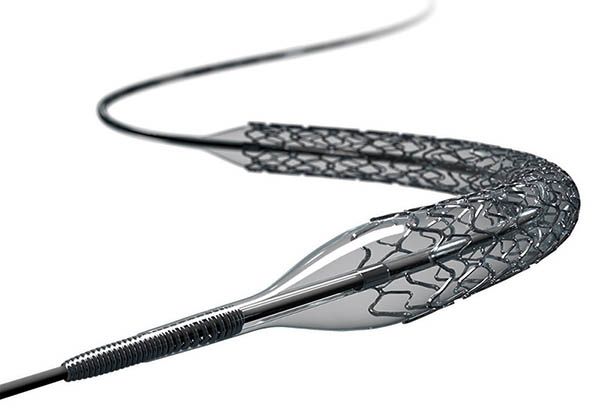 Finally, we are proud to announce that as of October 1, 2017, Cardinal Health launched a new global SAP ERP system. The initial implementation is primarily designed to give advance inventory management capabilities, leading to more reliable supply and demand planning globally to better support you and our customers. This platform, which starts with Cordis, will be continually expanded to support other business units of Cardinal Health.
As always, we would like to thank all of our suppliers for your support and dedication. Without you, we could not make our brand promise true to be "the wings of healthcare".