Cathy Mock honored with Lifetime Achievement Award
Cardinal Health is proud to announce that Cathy Mock, Director, Supplier Diversity, has been awarded the Lifetime Achievement Award from the Ohio Minority Supplier Development Council (Ohio MSDC). Additionally, the award will be renamed in her honor for future generations.
Cathy has spent more than two decades advocating for and providing access to numerous minority businesses. Having been a minority business owner herself, she has the unique perspective of understanding the challenges of business ownership. Her mentorship, passion and unwavering support have been outstanding and a catalyst for the advancement of minority business development within Ohio and beyond.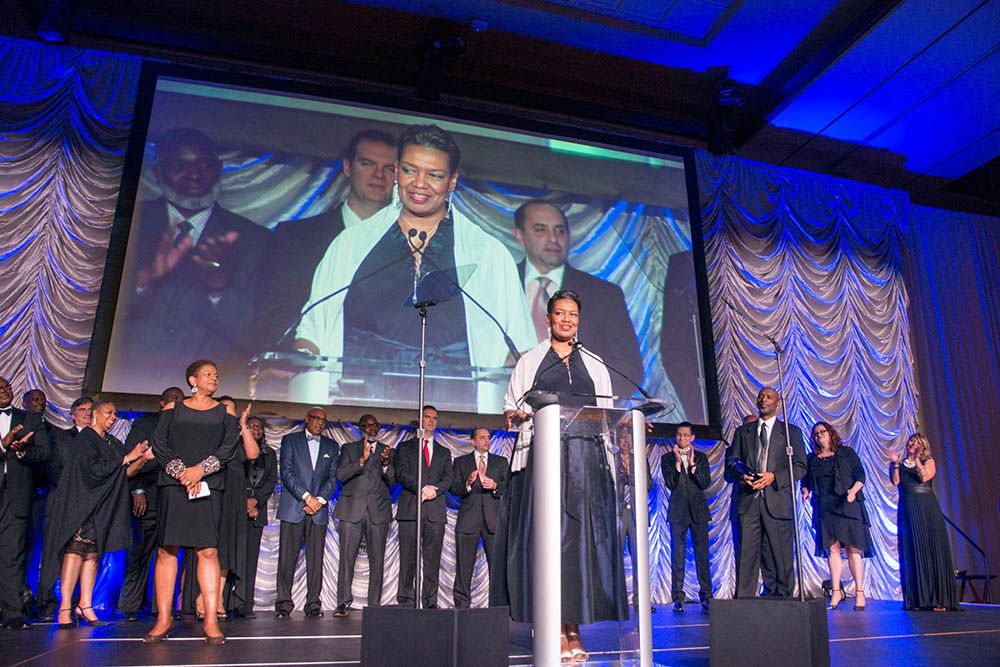 Ohio MSDC is an organization that bridges minority-owned businesses and corporate America. As former President of Ohio MSDC, Cathy has worked tirelessly throughout her career to support minority-owned businesses and advance supplier diversity. Cathy is the Ohio MSDC's Certification Committee Chair and has served on the Board of Directors for 17 consecutive years. As a member of the Board, she helped lead the organization through two significant moments in council history with the merger of the Columbus, Dayton and Cincinnati chapters to create the South Central Ohio MSDC and merging South Central with Northern to form the Ohio MSDC.
"I am honored to have been given such a prestigious award and to have it bear my name is very humbling," said Cathy. "I believe, as the Honorable Shirley Chisholm once said, 'Service is the rent we must pay for the privilege of living on this earth.' I will continue to live a life of service."
The Ohio MSDC Cathy Mock Lifetime Achievement Award is a fitting tribute to an outstanding leader. Congratulations, Cathy!