DSCSA in Action: Top 10 Lessons Learned
As serialized product begins to enter the pharmaceutical supply chain in compliance with DSCSA, our 3PL Services team leaders recently sat down to collect early observations and learnings as our facility receives the first serialized shipments. What are the top 10 issues that have been identified based on these initial receipts?
Missing labeling–SSCC-18 barcodes were never applied to random pallets.
Partial cases are not aggregated to their associated pallets.
First or last cases off the line were not serialized.
Missing data for entire pallets or partially serialized lots.
Product has been restacked at some point in the supply chain before receipt at 3PL.
Pallet labels are lost in transit.
Labels are unreadable upon receipt.
Incorrect GTIN information in EPCIS data.
Aggregation missing in the data.
Only partial or test data were sent to production systems.
What can you do to help ensure successful introduction of your serialized product into the channel? Take note of these errors and issues. Some have simple solutions, but the small effort can have a significant impact on a successful trial. There's also much to be gained through education, communication and connectivity with 3PL as well as other stakeholders in DSCSA implementation, namely the FDA and HDA.
Stay ahead of the requirements, but not too far ahead. As key DSCSA milestones approach, we can expect possible modifications to requirements.
Get involved by joining industry calls with updates from HDA, FDA and trading partners.
Adhere to HDA standards.
Verify labeling in advance. Cardinal Health Regulatory can test barcodes to confirm their validity. Contact barcodes@cardinalhealth.com to provide sample labels and barcodes for testing and feedback purposes.
Communicate in advance of serialized product moving through the supply chain.
Apply multiple labels to help ensure they make it through transit.
Use the correct version of EPCIS. Most trading partners do not support versions older than 1.1 or 1.2.
Don't delay. Put your plan into process now to help identify gaps in your approach.
If you're feeling behind in your DSCSA preparations, don't worry. In an informal poll at our recent Channel Management Forum, over half of attendees estimated that less than 25 percent of their products were serialized, meaning there is work ahead in the next few months. 3PL Services, and the extended resources of Cardinal Health, are ready to help you take the necessary steps to meet requirements for DSCSA implementation. Maryann Nelson, from the Regulatory team of Cardinal Health, shared updates on new requirements for manufacturers, enforcement discretion and grandfathering, results of the GS1 barcode assessment and the wholesaler saleable returns verification process during our recent Channel Management Forum. The 3PL Services team and our compliance experts are here to share our expertise and offer guidance to help you in your next steps to serialization. Contact your Client Relationship Manager today to discuss how we can help you prepare.
---
View the DSCSA update presentation now »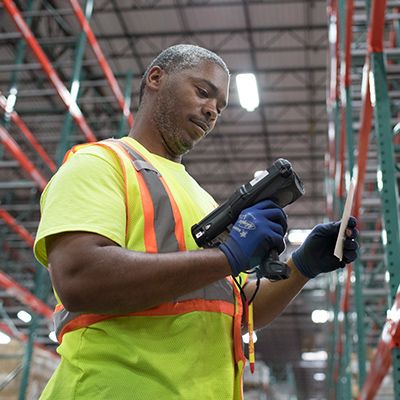 Preparing for DSCSA
Learn more about how to prepare your business for DSCSA requirements.