Taking stock: Updates and key initiatives from Cardinal Health 3PL facilities 
As trusted stewards guiding your product as it moves through the channel, the Cardinal Health 3PL Operations team seeks to continually identify new ideas for maintaining a high level of product integrity and order accuracy.  We recognize that seemingly small innovations can have a big impact. Here is a summary of the key initiatives we're working on to reduce shortage claims, minimize damaged product and enhance our processes.
Enhancements to our loose product packing process
We recently implemented yellow, high-visibility bags for packaging loose products. Packaged separately in sealed bags, loose products have, on occasion, been discarded with bubble wrap and other packaging materials. These new bags will stand out in the package, helping to avoid confusion and prevent mix-ups. 
Minimizing damaged product
Our new "on-demand" bubble wrap stations help to maintain product integrity, reduce damages and maximize warehouse space by eliminating the need to store packaging materials. These bubble wrap machines have a unique design that charges the bubble wrap with air just before being placed in the package. The air circulates into interconnected, "un-poppable" chambers, allowing the air to pass through the chamber instead of inflating the bubble. One truckload of the new wrap yields the same amount of packaging material as 47 trucks worth of traditional bubble wrap. Look for these bubble wrap machines in action at our pick-and-pack stations on your next warehouse tour.
Focus on operational excellence
Our focus on operational excellence and driving overall efficiency continues in FY18, with 16 Kaizen events, 2 Black Belt projects and the integration of the Leader Standard of Work model throughout our operation. These efforts will help us to create new ideas and enhance existing processes, and reflect our commitment to continuous quality and efficiency enhancement. 
---
To learn more about our warehouse operations or to schedule a visit to our facility, contact your Client Relationship Manager.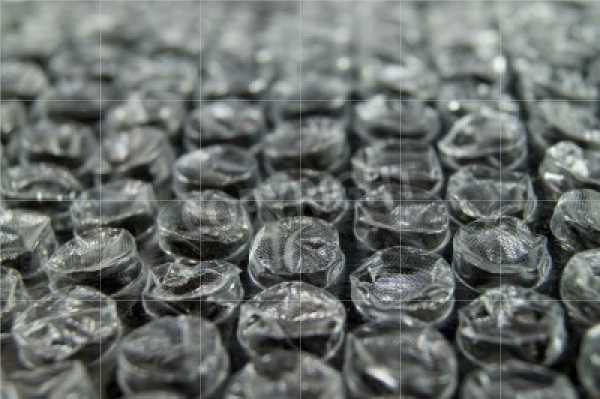 Did you know?
The first bubble wrap machine was built in 1957.
Bubble wrap was initially conceived as wallpaper.