Meaningful Use – Apply For Hardship Exemption To Avoid 2017 Penalties
Created by the American Recovery and Reinvestment Act of 2009, the Electronic Heath Record Incentive Program – commonly known as "Meaningful Use" – offered incentive payments beginning in 2011 for eligible physicians who attested to meaningful use of an EHR, as defined by regulations. Those carrots, however, soon turned into sticks.
An eligible physician who did not attest to meaningful use or receive a hardship exception for 2013 saw a 1% penalty on 2015 Medicare Physician Fee Schedule payments. Those who failed to attest or receive a hardship exception for 2014 will be penalized 2% in 2016.
To avoid the 3% penalty in 2017, eligible physicians must attest to having met the Modified Stage 2 Meaningful Use requirements for 90 consecutive days during calendar year 2015. However, CMS did not finalize those requirements until October 16, 2015, meaning that physicians did not have notice of the revised program requirements until less than 90 days remained in the calendar year.
CMS stated that it would grant hardship exemptions to those eligible providers unable to attest due to the lack of timely notice. However, to secure such an exemption, a provider would have to submit a detailed application with supporting documentation, which CMS would review and approve on a case-by-case basis. Thus, it appeared nearly all physicians would face Meaningful Use penalties in 2017.
This situation was avoided, however, when the President signed the Patient Access and Medicare Protection Act into law on December 28, 2015. The new law allows CMS to grant blanket hardship exemptions to physicians who apply by March 15, 2016. After that date, a physician still may apply for exemption through July 1, 2016, but such application will be subject to case-by-case review by CMS. A physician who receives an exemption will not be subject to the 3% penalty in 2017.
CMS has not yet posted to its EHR Inventive Program website instructions on how to apply for a 2015 hardship exemption. Once CMS makes this information available, a physician should submit his or her hardship exemption application as soon as possible, unless he or she can attest to having met the applicable Meaningful Use requirements in 2015.
As CMS' Acting Administrator Andy Slavitt stated publicly on January 11, Meaningful Use as we know it will come to an end in 2016, with the last physician penalties to be assessed in 2018. In its place, the Merit-Based Incentive Payment System (MIPS), Medicare's new physician value-based purchasing program, will go into effect on January 1, 2019.
Under MIPS, each provider receiving payment under the Medicare Physician Fee Schedule will be assigned a composite score of 1 to 100 based on four categories of performance measures: quality (30% of the composite score), efficiency (30%), meaningful use of an EHR (25%), and clinical practice improvement activities (15%). Physicians with higher scores will receive bonus payments, while those with lower scores will be subject to penalties.
CMS is now beginning the process of identifying the specific measures to be incorporated into each MIPS category, including meaningful use of an EHR. Expect those requirements to be consistent with the Stage 3 Meaningful Use requirements which were published at the same time as the Modified Stage 2 requirements.
Over the next several months, we will delve deeper into MIPS, explaining in detail this new program's impact on specialist physicians. For now, however, stay on target to meet the Modified Stage 2 Meaningful Use requirements for 2016 to avoid the 3% penalty in 2018.
Share your feedback!
Please take a moment to let us know what you think about this article.
Members Login
Sign in to the members-only section of VitalSource™ GPO
Your portal to valuable resources designed to help maximize profitability and optimize efficiency.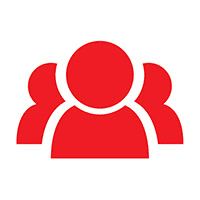 Become a member today
VitalSource™ GPO is a consultative partner who delivers meaningful solutions to make your business more successful.
Share your feedback!
Please take a moment to let us know what you think about this article.