Significant Growth In Accountable Care Organizations Projected
Not long ago described as unicorns — fantastic creatures vested with mythical powers — accountable care organizations (ACOs) now serve as the workhorse of health care payment and delivery system reform. Since 2010, Leavitt Partners has tracked the growth of these provider-led organizations that assume responsibility for the cost and quality of care for a defined population.
In March 2012, Leavitt Partners identified 157 ACOs covering approximately 7 million lives. According to the firm's latest report, issued in December 2015, those numbers have grown to 782 ACOs covering more than 23 million lives.
These numbers include ACOs participating in both government and commercial payer programs. The most well-known of these programs, the Medicare Shared Savings Program, now includes 434 ACOs through which 180,000 providers serve 7.7 million Medicare beneficiaries.
In addition to reporting on the current number of ACOs and their covered lives, Leavitt Partners now has published its projections through 2020. These numbers discredit any notion that ACOs are only a passing fancy.
The analysts first applied statistical modeling to past growth information to establish baseline measures. These measures then were combined with qualitative assumptions regarding the future impact of more than two dozen variables (e.g., consolidation, technology adoption, demographic changes, political pressures, consumer response). Using this method, the analysts produced three sets of projections: baseline, conservative, and aggressive.
The baseline scenario reflects the assumptions the analysts believe to be most likely based on past trends and current conditions. Here, Leavitt Partners projects ACOs will serve 107 million covered lives by 2020. This represents more than a four-fold increase over four years.  
One key factor identified by Leavitt Partners is the implementation of the Merit-Based Incentive Payment System (MIPS), the new Medicare physician value-based payment program mandated by the Medicare Access and CHIP Reauthorization Act of 2015 (MACRA). MIPS includes strong incentives for physicians to participate in qualifying ACOs and other alternative payment models, as well as stiff penalties for those who do not meet specified quality and efficiency standards. 
The baseline scenario also assumes more positive financial results as existing ACOs begin to master processes to manage their populations, providing proven paths for newer ACOs to follow. Finally, this scenario assumes commercial payers – which now account for more than half of accountable care payment arrangements – will continue to move aggressively toward risk-based contracts as they realize cost savings through ACOs' management of their insureds' care.    
Under its conservative scenario, Leavitt Partners assumes ACOs will perform poorly, with those experiencing financial failures abandoning accountable care either by terminating or failing to renew their contracts. Similarly, this scenario assumes that commercial payers will offer fewer opportunities for ACOs, having concluded the administrative costs outweigh any benefits. 
Interestingly, despite these assumed failures, the analysts believe the number of ACO-covered lives will continue to grow, increasing to 41 million by 2020. According to Leavitt Partners, providers and payers will be more influenced by MIPS and MACRA than other ACOs' poor financial performance in deciding whether to pursue accountable care.    
Finally, Leavitt Partners also calculated an aggressive scenario, based on two assumptions: (1) most state Medicaid programs incorporate accountable care, and (2) consumers develop a significant preference for care delivered through an ACO. Here, the numbers are astonishing: by 2020, 177 million individuals – more than one-half of the population – would be covered by an ACO. This represents a 600% rate of growth over the next five years.
It appears that regardless of what the future holds, ACOs are here to stay. And, in fact, it may not be long before it is more common to participate in an ACO than not. Providers, therefore, should reconsider their prior objections to ACO participation, given that the parade may otherwise pass them by.
Share your feedback!
Please take a moment to let us know what you think about this article.
Members Login
Sign in to the members-only section of VitalSource™ GPO
Your portal to valuable resources designed to help maximize profitability and optimize efficiency.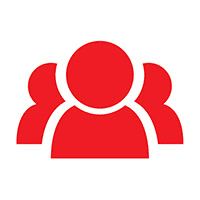 Become a member today
VitalSource™ GPO is a consultative partner who delivers meaningful solutions to make your business more successful.
Share your feedback!
Please take a moment to let us know what you think about this article.