MIPS proposed rule: Big changes coming to Medicare physician payments in 2017
This is the first article of a two-part series. See part two here »
Good news:
2016 is the last year physicians have to report performance measure scores to the Centers for Medicare & Medicaid Services (CMS) to avoid up to a 9 percent reduction in Medicare Physician Fee Schedule (MPFS) payments under the Physician Quality Reporting System (PQRS), the Value-Based Modifier Program, and the Meaningful Use Program.
Not-so-good-news:
A physician's 2017 scores on measures in four weighted performance categories – quality, resource use, advancing care information and clinical practice improvement activities – will dictate that physician's 2019 composite performance score ("CPS") under the new Medicare Incentive Payment System, or MIPS. The CPS, expressed as a number from 1 to 100, will be used by CMS to determine the physician's 2019 MPFS payment rate. CMS also will report the physician's score publicly on Physician Compare.
So what just happened?
On April 16, 2015, the President signed into law the Medicare Access and CHIP Reauthorization Act. MACRA repealed the much-despised sustainable growth rate ("SGR") formula for determining MPFS payments. In its place, Congress directed CMS to implement MIPS as a new physician payment system that incentivizes quality and efficiency rather than merely rewarding volume.
A year later, on April 26, 2016, CMS published its much-anticipated 962-page MIPS proposed rule. According to the agency, it has strived to "propose a program that is meaningful, understandable and flexible with a critical focus on transparency, effective communication with stakeholders and operational feasibility."
The underlying MIPS concept is relatively straightforward: a physician whose CPS is above the national performance threshold will receive an upward adjustment to his or her MPFS payments (up to 4 percent in 2019, increasing to 9 percent by 2023), while a physician whose CPS is below that threshold will be subject to a corresponding downward adjustment. CMS' proposed processes for identifying specific performance measures, compiling data and calculating each physician's CPS, establishing performance thresholds, and making payment adjustments, however, are anything but straightforward.
MIPS eligible clinicians:
Each Medicare-enrolled physician and every non-physician practitioner qualifies as a MIPS eligible clinician (and thus is required to report on 2017 performance measures and will receive a 2019 CPS and corresponding payment adjustment) unless they are:
newly enrolled in Medicare in 2017;
a low-volume provider, i.e., has Medicare billed charges of $10,000 or less under his or her NPI and provides Part B services to 100 or fewer Medicare beneficiaries during 2017;
determined by CMS to be a qualifying alternative payment model ("APM") participant ("QP"); or
determined by CMS to be a partial qualifying APM participant ("Partial QP") and elects not to be subject to MIPS payment adjustments.
CMS estimates there will be between 687,000 and 746,000 MIPS eligible clinicians who will be required to report on 2017 performance measures. In 2019, approximately $833 million in MPFS payments will be withheld from those clinicians scoring below the yet-to-be-determined performance threshold and awarded to those scoring above that threshold. In addition, $500 million in exceptional performance payments will be distributed to those MIPS eligible clinicians with the highest CPSs.
A significantly smaller number of clinicians – between 30,658 and 90,000 – will meet the requirements to be a QP or Partial QP in in 2017. Instead of a MIPS payment adjustment, QPs will receive a 5 percent APM Incentive Payment in 2019 (estimated between $146 million to $429 million). Partial QPs are not eligible for this incentive payment, but can opt-out of MIPS payment adjustments.
Advanced APMs:
To be categorized as a QP or Partial QP, a clinician must be included on the participation list for an advanced APM as of December 31 of the performance year. For 2017, the list of advanced APMs is short:
Track 2 and Track 3 Medicare Shared Savings Program (MSSP) accountable care organizations (ACOs)
Pioneer ACOs
NextGen ACOs
Oncology Care Model two-sided risk arrangements
Comprehensive Primary Care Plus
Comprehensive ESRD Care
The proposed rule details how CMS intends to expand this list in future years consistent with statutory requirements.
In addition to participation in an advanced APM, CMS will identify a clinician as a QP or Partial QP only if he or she meets specified thresholds relating to payment amounts and patient counts. Those clinicians participating in advanced APMs who do not meet the QP or Partial QP threshold will be treated like all other MIPS eligible clinicians.
Because the QP and Partial QP threshold determinations are based on data from the performance year, all clinicians participating in advanced APMs still are subject to the MIPS reporting requirements; only low volume and newly-enrolled clinicians avoid these requirements.
What's it all mean?
With the start of the first MIPS performance year less than eight months away, all MIPS eligible clinicians need to become familiar with MIPS performance measures and reporting requirements. In the second part of this two-part series, we will take a deeper dive into those measures and requirements.
Share your feedback!
Please take a moment to let us know what you think about this article.
Members Login
Sign in to the members-only section of VitalSource™ GPO
Your portal to valuable resources designed to help maximize profitability and optimize efficiency.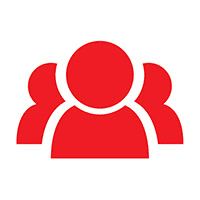 Become a member today
VitalSource™ GPO is a consultative partner who delivers meaningful solutions to make your business more successful.
Share your feedback!
Please take a moment to let us know what you think about this article.