MIPS proposed rule: Big changes coming to Medicare physician payments in 2017
This is the second article of a two-part series. Part one is available here.
In the first article of this two-part series, we introduced the Medicare Incentive Payment System (MIPS) and key terms from the proposed rule to implement MIPS. These included MIPS eligible clinician, composite performance score (CPS), and advance alternative payment model (APM). Here, we take a deeper dive into MIPS performance measures and reporting requirements.
How will CPSs be calculated?
For 2019, the four categories of the CPS will be weighted as follows: 
50 percent quality
10 percent resource use
25 percent advancing care information
15 percent clinical practice improvement activities 
For the 2018 performance year, the quality and resource use categories will be weighted at 45 percent and 15 percent, respectively. Thereafter, these categories will be weighted equally at 30 percent.
Will CPSs be assigned to individuals or to groups?
A MIPS eligible clinician has the option to measure performance as an individual, as a group defined by taxpayer identification number ("TIN"), or as a MIPS APM Entity using the APM scoring standard. (This third option is explained in more detail below.) All four categories must be measured using the same classification. For example, a clinician cannot elect to report on quality measures individually but rely on their group's performance on the advancing care information category.
Regardless of how a clinician reports their performance metrics, CMS will apply the payment adjustment at the individual level, using a single identifier, TIN/NPI, for all MIPS eligible clinicians. Stated another way, a TIN/NPI's CPS may be based on individual, group or APM Entity group performance, but the payment adjustment will be made at the individual TIN/NPI level.
If a clinician whose performance was measured as part of a group or APM Entity changes groups or APM Entities between the performance year and the payment year, adjustments to that clinician's MPFS payments will be based on the CPS for the group or APM Entity in which he or she was a member during the performance year.
What is a MIPS APM?
One of CMS' key considerations in drafting the MIPS rule was eliminating duplicative reporting requirements. Because clinicians participating in certain Medicare APMs are already required to submit specific data (e.g., the 33 MSSP quality measures) CMS created an APM scoring standard to allow for the use of that data to generate a CPS.
Those APMs that CMS has deemed eligible for the APM scoring standard are referred to as MIPS APMs. For 2017, the list of MIPS APMs includes all of the advanced APMs listed above (remember, QPs and Partial QPs still are subject to MIPS reporting requirements) as well as Track 1 MSSP ACOs and Oncology Care Model one-sided risk arrangements.
Just as all MSSP Participants now are excused from Physician Quality Reporting System (PQRS) reporting requirements, clinicians who are members of a group listed as a participant in a MIPS APM as of December 31, 2017, will not be subject to separate MIPS reporting for that year. One can expect this will create a significant incentive for providers to participate in a Track 1 MSSP ACO, even though it does not qualify as an advanced APM.
What mechanisms will be available for individuals and groups to report on performance measures?
As is the case with PQRS, individuals and groups will have multiple channels through which to report on performance measures. The proposed rule details the specifications for each reporting option and establishes reporting timeframes. As a general rule, reporting must be completed during the first quarter of the year following the performance year.
What are the reporting requirements for the quality performance category?
The MIPS quality performance reporting requirements are less onerous than the current PQRS requirements. An individual MIPS eligible clinician or group must report on at least six quality measures. The individual or group may select measures from the master measures list (Table A in the appendix to the proposed rule) or from the specialty-specific measure lists (Table E in the appendix to the proposed rule). Note that lists are provided for only 23 specialties, including urology; all other specialties (including oncology and rheumatology) must select from the master measures list.
Of the six measures, one measure must be one of the ten cross-cutting measures listed in Table C in the appendix to the proposed rule. These measures relate to preventive care and screening, advance care plans, current medications list and patient satisfaction. However, a non-patient-facing MIPS eligible clinician (an individual or group that bills for 25 or fewer patient-facing encounters during the performance year) are exempt from this requirement.
Another one of the six reported measures must be categorized as an outcome measure. If an individual or group is utilizing a specialty-specific list that does not include any outcome measures, the clinician or group must report on a measure categorized as a high priority measure. The aforementioned tables include measure types and priority levels.
The proposed rule also addresses data completeness and submission criteria, and identifies ways in which clinicians can earn bonus points – up to the total number of points available under the quality performance category.
For 2017, CMS intends to include up to three population-based measures derived from claims data.  These measures are detailed in Table B of the proposed rule appendix. The scores on these measures, along with the scores on the clinician-reported measures, will determine the quality category for the CPS.
What are the reporting requirements for the advancing care information category?
Advancing care information is CMS' new and improved name for meaningful use. A clinician's or group's score in this category is a combination of a base score and a performance score.
To earn up to the 50 possible base score points, a clinician or group must simply provide a numerator/denominator or yes/no response on specific measures tied to six objectives:
protect patient health information
electronic prescribing
patient electronic access
coordination of care through patient engagement
health information exchange
public health and clinical data registry reporting 
A "yes" response on the protect patient health information objective is required to receive any points in the advancing care information category. And, unlike meaningful use, providers will not be required to report on clinical decision support or computerized provider order entry.  Instead, a provider need only report to a public health immunization registry.
A provider may earn up to 80 performance score points (Any provider who scores 100 or more total points will receive full credit under the advancing care information category). These points are based on reported results for measures tied to three objectives:  patient electronic access, coordination of patient care through patient engagement and health information exchange.
For those clinicians for whom these measures and objectives are not relevant (e.g., hospital-based physicians), this category is weighted at zero, with corresponding adjustments to the remaining categories' weights.
What are the reporting requirements for the clinical practice improvement activities (CPIA) category?
In the proposed rule (specifically, Table H in the appendix), CMS has listed more than 90 CPIAs for which MIPS eligible clinicians may receive credit, with a specific number of points assigned to each. Clinicians or groups that certify engagement in activities totaling 60 points will receive full credit in this category.
What are the reporting requirements for the resource use category?
For 2017, clinicians and groups are not required to submit any data relating to the resource use category. Instead, CMS will use claims data to calculate scores on these measures, which are the same resource use measures now utilized in the Value-Based Modifier Program.

What happens if a clinician or group does not report in a timely manner?
The failure of a clinician or group to report required information relating to any category in a timely and compliant manner will result in a zero score for that category.
We have painted this MIPS landscape with broad brush strokes; much detail remains to be filled in.  Given that MIPS brings fundamental changes the Medicare physician payment system to incentivize quality and efficiency, one should anticipate investing significant time and effort to fully understanding the new rules. And, with that understanding, one can begin making strategic decisions regarding measure selection, performance improvement activities, internal tracking and reporting mechanisms to protect and maximize future reimbursement.
Share your feedback!
Please take a moment to let us know what you think about this article.
Members Login
Sign in to the members-only section of VitalSource™ GPO
Your portal to valuable resources designed to help maximize profitability and optimize efficiency.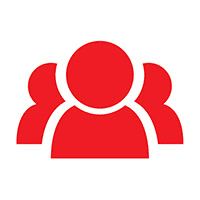 Become a member today
VitalSource™ GPO is a consultative partner who delivers meaningful solutions to make your business more successful.
Share your feedback!
Please take a moment to let us know what you think about this article.