CMS Proposes Changes to Part B Drug Payments
On March 8, 2016, the Centers for Medicare and Medicaid Services (CMS) released its proposal to test new ways to pay for Part B drugs. Presently, Medicare pays the average wholesale price (AWP) plus 6% for a Part B drug administered by a physician, DME supplier, or hospital outpatient department. For example, if a physician administered a drug with an AWP of $100, Medicare would pay the physician $106 plus a separate administration fee.
Concerned that the AWP+6% payment rate may lead providers to favor higher-priced drugs over their equally effective lower-priced counterparts, CMS proposes to test whether changing the payment rate to AWP+2.5% plus a flat fee of $16.80 per drug per day would change prescribing habits. CMS also wants to study whether the use of certain value-based purchasing tools now used successfully by commercial payers would have a similar effect.
Under CMS' proposal, all Part B drugs billed by physicians, DME suppliers, and hospital outpatient departments located within a to-be-determined geographic area will be paid at the new rate beginning later this year. Then, starting in 2017, CMS will introduce to-be-selected value-based purchasing (VBP) tools in to-be-determined geographic areas. These tools may include, for example, indication-based pricing, referenced pricing, and clinical decision-support tools for specific Part B drugs.
As a result, all providers will fall into one of four categories with regard to payment for Part B drugs, as determined by their geographic location:
AWP+6% (control group)
AWP+6% with VPB tools
AWP+2.5% with $16.80 flat fee
AWP+2.5% with $16.80 flat fee and VBP tools
CMS intends to study the impact of these varying payment models over a five-year period, and then make universal changes to Part B payment rates (or not) based on the results.
Interestingly, CMS is not proposing an overall reduction in spending on Part B drugs (which topped $20 billion in 2015). Instead, the proposal is budget-neutral, intended to test the impact of the redistribution of payments among providers.
As part of its proposal, CMS has calculated the impact of the proposed payment rate on different providers. (The agency has not calculated the impact of VBP tools, as it has not decided which tools to implement.) According to these calculations, hospitals should expect a 2.3% reduction in total Part B drug payments.
Overall, physicians should see a 1.3% increase, but this percentage varies significantly by specialty. Those specialties that utilize lower-priced drugs, such as primary care and pain management physicians, should see significant upticks in their payments, while those that tend to use higher-priced drugs will see reductions. Consider the following examples:
| | |
| --- | --- |
| Specialty | Percentage Change In Part B Drug Payments |
| Hematology/Oncology | -0.6% |
| Medical Oncology | -0.7% |
| Radiation Oncology | +1.2% |
| Urology | -0.4% |
| Internal Medicine | +9.1% |
| Cardiology | +9.3% |
| Pain Management | +33.7% |
CMS will accept public comments on its proposal through May 9, 2016. Expect the final rule – including the selected geographic areas and VBP tools – to be published in the late summer, as CMS intends to commence testing the new payment rate this fall.
Share your feedback!
Please take a moment to let us know what you think about this article.
Members Login
Sign in to the members-only section of VitalSource™ GPO
Your portal to valuable resources designed to help maximize profitability and optimize efficiency.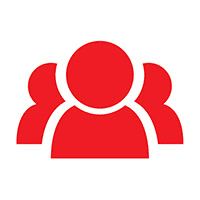 Become a member today
VitalSource™ GPO is a consultative partner who delivers meaningful solutions to make your business more successful.
Share your feedback!
Please take a moment to let us know what you think about this article.