What MACRA means to you
Last year, Congress passed the Medicare Access and CHIP Reauthorization Act (MACRA) by wide margins of 392-37 in the House and 92-8 in the Senate. MACRA changes how Medicare Physician Fee Schedule (MPFS) payments are calculated, placing a new emphasis on quality and efficiency.
Between 2016 and 2019, MPFS rates will increase by 0.5 percent annually. The rates will remain constant at the 2019 levels through 2025. After 2025, MPFS rates will increase by 0.25 percent annually. Physicians participating in qualifying alternative payment models (more on APMs below) will receive an additional 0.5 percent increase. 
Through the end of 2018, physicians will still be subject to a 2 percent cut in MPFS payments for failure to report under the Physician Quality Reporting System and a 3 percent cut for failure to attest to meaningful use. Also, the Value-Based Modifier program will remain in place through 2018, with physician groups receiving bonuses and penalties of up to +/- 4 percent based on certain performance metrics. You can learn more about those programs here.
Starting in 2019, these programs will be replaced by the Merit-Based Incentive Payment System (MIPS). Under MIPS, each provider who bills under the MPFS will receive an individual composite score across four domains:  (1) quality measures; (2) efficiency measures; (3) meaningful use of electronic health records; and (4) clinical practice improvement activities. 
Under MACRA, CMS is charged with defining measures for each domain, subject to certain requirements. For example, the law imposes specific requirements regarding the selection of quality measures and identifies specific types of clinical practice improvement activities for which a provider may receive credit.   
Each provider will be assigned a composite performance score from 1 to 100 based on his or her performance on the yet-to-be-defined measures. These scores will be reported publicly, meaning anyone will be able to look up an individual provider's MIPS score.   
Each year starting in 2018, CMS will establish a threshold score based on the median or mean composite performance scores of all providers measured during the prior year (i.e., 2017). Providers scoring below the threshold will be subject to payment reductions the following year beginning in 2019. These negative payment adjustments will be capped at -4 percent in 2019, -5 percent in 2020, -7 percent in 2021, and -9 percent in 2022.  
Providers scoring above the threshold will receive MIPS bonus payments funded by the payment reductions for providers scoring below the threshold. Those providers with higher performance scores will receive proportionately larger payments, bonuses of up to three times the annual penalty cap (i.e., up to a 12 percent increase in 2019). Starting in 2020, those whose scores improve year-to-year will receive extra credit, as a way to incentivize performance improvement.   
In addition, the best-of-the-best – those who score above a "stretch" performance score established by CMS – will receive an additional bonus payment allocated from a $500 million pool to be funded annually. These additional incentive payments will be allocated according to a linear distribution, with better performers receiving larger bonuses.
MACRA specifically provides that any standard established under any federal healthcare program cannot be used in a medical malpractice case as evidence of a standard or duty-of-care owed by a provider to a patient. Thus, a provider's MIPS score cannot be introduced in liability cases.  
However, it is not difficult to imagine the many ways in which MIPS scores will be used other than MPFS bonuses and penalties. Regardless of reliability, MIPS scores are a single, objective measure by which physicians will be compared by patients, payers, and other providers. 
There is only one way to opt out of MIPS: a physician who receives a significant percentage of his or her income through a qualifying alternative payment model (APM) is instead eligible for an annual 5 percent bonus payment between 2019 and 2024. Initially, qualifying APMs are limited to specific Medicare programs that involve risk of financial losses and quality reporting requirements (e.g., Track 2 or 3 of the Medicare Shared Savings Program). Thereafter, MACRA gives CMS the authority to define qualifying APMs to include Medicare Advantage and commercial products.  
MIPS payment adjustments may not start until 2019, but a physician's initial MIPS score will be based on 2017 performance. Thus, there is no time to waste in getting ready for MIPS:
1. Pay attention to regulatory developments- CMS now is in the process of defining how the four components of the MIPS score will be calculated, including specific quality and efficiency measures. A significant proposed rule is expected this summer. We will keep you updated on key developments.
2. Follow the work of the Core Quality Measures Collaborative- CMS and America's Health Insurance Plans are working together to identify core physician quality measures to be used across government and commercial health plans. In February, the Collaborative released its first set of proposed measures, which are available here. It is likely these measures will be incorporated into MIPS, and we will be taking a closer look at them in the next few months. 
3. Prepare for reporting- A physician who fails to report required information to CMS (e.g., quality scores) will automatically receive the lowest possible score on the relevant component.  CMS now is working on MIPS reporting mechanisms, building on the PQRS infrastructure. The ability to extract relevant data from one's electronic health record for reporting purposes will be critically important.
4. Explore network opportunities- A physician's score on efficiency measures will depend in large part on care coordination, i.e., how well the physician works with other providers as part of a care continuum. Now is the time to build relationships with primary care providers, other specialists, hospitals, and long-term care providers to support improved communication and coordination. 
5. Become a meaningful user- Most likely, the Stage 3 meaningful use standards published in October 2015 will serve as the basis for the MIPS meaningful use component. Work towards meeting those standards now to avoid the 3 percent penalty in 2018 (based on 2016 performance) and enhance your future MIPS score.
6. Consider participating in a qualifying APM.  As explained above, participating in a qualifying APM is your one ticket out of potential MIPS misery. For most physicians, this would require participating in a Medicare Shared Savings Program accountable care organization that is liable for downside risk (i.e., Track 2 and Track 3 ACOs). Determine whether there are such opportunities available to you and, if so, decide whether the upside outweighs the risk.   
Share your feedback!
Please take a moment to let us know what you think about this article.
Members Login
Sign in to the members-only section of VitalSource™ GPO
Your portal to valuable resources designed to help maximize profitability and optimize efficiency.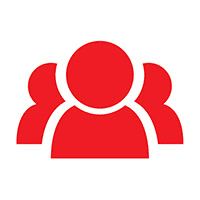 Become a member today
VitalSource™ GPO is a consultative partner who delivers meaningful solutions to make your business more successful.
Share your feedback!
Please take a moment to let us know what you think about this article.