Ten Things to Know About the New Medicare Repayment Rule
On February 12, 2016, the Centers for Medicare & Medicaid Services (CMS)
published its final rule regarding a provider's duty to repay any Medicare Part A or B overpayment within 60 days of the date on which the provider identifies that overpayment. The new regulation – 42 CFR 401.305 – takes effect on March 14, 2016, just shy of six years after the statutory provision on which it is based was enacted.
Specifically, section 6402(a) of the Affordable Care Act requires a person who has received an overpayment to report and return the overpayment along with a written explanation of the reason for the overpayment within 60 days after the date on which the overpayment was identified. A person's failure to return any identified overpayment results in liability under the False Claims Act equal to three times the amount of the overpayment plus a mandatory penalty of $5,500 to $11,000 per claim.
With the final rule, CMS intends to provide needed clarity and consistency in the reporting and returning of self-identified overpayments of Medicare Parts A and B funds by providers. Here are ten key things to know about the new repayment rule:
1. Six-year lookback period. When CMS published its proposed rule nearly four years ago, it received approximately 200 comments, mostly critical of CMS' proposed ten-year lookback period, i.e., requiring refund of any overpayment identified by a provider within ten years of its receipt.
In response, CMS has adopted a six-year lookback period in the final rule. Thus, if a provider were to identify an overpayment received more than six years earlier, the provider would not be required to repay that amount. Also, if a provider were to identify a systemic error that had resulted in ongoing overpayments, the provider's repayment obligation would be limited to those amounts received in the last six years.
2. Definition of "identify." The 60-day clock starts when a provider identifies an overpayment, i.e., when the provider has or should have, through the exercise of reasonable diligence, determined that the provider has received an overpayment and quantified the amount of the overpayment. A provider may – and should – conduct a timely investigation of credible information before the 60-day deadline is triggered.
3. Definition of "overpayment." The regulation defines "overpayment" broadly to include the receipt or retention of any Medicare payment to which a provider is not entitled. A provider may receive an overpayment through no fault of its own, e.g., an erroneous payment made by its Medicare Administrative Contractor (MAC).
Overpayments also may arise from upcoding, lack of documentation, or failure to comply with reimbursement rules, whether intentional or unintentional. Violations of the Anti-Kickback Statute, the Stark Law, or the Civil Money Penalties Act (CMPs) also may result in overpayments to which the rule applies.
4. Reasonable diligence. The regulation does not permit a provider to assert an "ostrich defense," as CMS characterizes it. According to the agency, "'[r]easonable diligence' includes both proactive compliance activities conducted in good faith by qualified individuals to monitor for the receipt of overpayments and investigations conducted in good faith and in a timely manner by qualified individuals in response to obtaining credible information of a potential overpayment.…"
CMS takes this one step further, warning that "undertaking no or minimal compliance activities to monitor the accuracy and appropriateness of a provider['s] … Medicare claims … expose[s] a provider ... to liability under the identified standard."
5. Quantifying overpayments. In addition to requiring providers to exercise reasonable diligence in identifying overpayments, CMS expects the same with regard to quantifying them: "Part of conducting reasonable diligence is conducting an appropriate audit to determine if an overpayment exists and to quantify it. Providers . . . are obligated to conduct audits that accurately quantify the overpayment. After finding a single overpaid claim, we believe it is appropriate to inquire further to determine whether there are more overpayments on the same issue before reporting and returning the single overpaid claim."
6. Calculating repayment amount. If a provider receives payment in excess of the appropriate payment amount to which the provider is entitled, the amount to be refunded is the difference between the amount that was paid and the amount that should have been paid. For claims resulting from Anti-Kickback Statute, Stark Law, or CMP violations, the entire amount paid should be refunded.
7. Changes in payment rules. A payment that was proper at the time it was received does not become an overpayment due to a subsequent change in law or regulation, unless otherwise required by law. Also, according to CMS, "[c]hanges in guidance or coverage policy also usually will not alter whether a prior payment should be considered an overpayment, although there can be circumstances in which guidance is issued to clarify existing law, regulation, or coverage rules that would make clear that a past payment is an overpayment."
8. Suspension of 60-day repayment period. Once a provider has identified an overpayment, there are three ways to avoid having to make the repayment within 60 days. First, a provider may submit an application for an Extended Repayment Schedule (ERS). The suspension will remain in effect until CMS rejects the application or the provider fails to comply with the terms of an ERS once granted.
Second, a provider's repayment period is suspended once the Office of Inspector General acknowledges receipt of the provider's submission to the OIG Self-Disclosure Protocol (with regard to liability under the Civil Money Penalties Act.) This suspension remains in place until such time as a settlement agreement is entered or the provider withdraws or is removed from the OIG Self-Disclosure Protocol. Finally, the same rule applies with regard to the CMS Voluntary Self-Referral Disclosure Protocol (with regard to liability under the Stark Law).
9. Method of reporting. CMS intends to develop a standard reporting form, but until then a provider is required to use its MAC's applicable claims adjustment, credit balance, self-reported refund, or other reporting process to report an overpayment. If the provider has calculated the overpayment amount using a statistical sampling methodology, the provider must describe the sampling and extrapolation methodology in the report.
This method of reporting does not apply to a provider that makes a disclosure under the OIG's Self-Disclosure Protocol or the CMS Voluntary Self-Referral Disclosure Protocol that results in a settlement agreement using the process described in the respective protocol.
10. Cost Reports. Cost report-related overpayments are subject to different rules regarding the timing of the repayment. As CMS explained, "Medicare makes estimated payments for services with the knowledge that a reconciliation of those payments to actual costs will be done when the actual costs or related information becomes available, usually at a later date. Interim payments made to a provider throughout the cost year are reconciled with covered and reimbursable costs at the time the cost report is due." Thus, providers must accurately report any cost report-related overpayments at the time they submit any cost reports to CMS, as opposed to the 60-day rule applicable to all other overpayments.
Interesting times lie ahead as CMS, the MACs, and providers put this rule into practice. While purposeful and detailed in its explanation of the new regulation, CMS simply could not address nor even appreciate all potential problems in its application to specific facts and circumstances.
Going forward, a provider must be diligent in identifying, investigating, and resolving potential overpayments, and must raise any questions with regard to the rule's requirements with its MAC. With proper documentation, this will serve as a provider's best defense from False Claims Act liability for failure to make a required repayment.
Share your feedback!
Please take a moment to let us know what you think about this article.
Members Login
Sign in to the members-only section of VitalSource™ GPO
Your portal to valuable resources designed to help maximize profitability and optimize efficiency.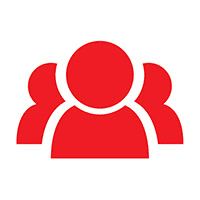 Become a member today
VitalSource™ GPO is a consultative partner who delivers meaningful solutions to make your business more successful.
Share your feedback!
Please take a moment to let us know what you think about this article.