Mock clinical pathways: A method for exploring the oncology clinical pathway development process
Bruce Feinberg, DO
Vice President
Chief Medical Officer 
Cardinal Health Specialty Solutions
Monica Lingam, MS
Consultant, Technical Writing
Cardinal Health Specialty Solutions
Bing-E Xu, PhD
Manager, Technical Writing
Cardinal Health Specialty Solutions
As oncology transitions to value-based care, it is increasingly more apparent that consensus-driven clinical pathways will become a foundational platform for transformation.
Clinical pathways are a critical element in the effort to reduce healthcare variation and make both costs and outcomes more predictable, measurable and accountable.
Recently, Dr. Bruce Feinberg, Chief Medical Officer for Cardinal Health Specialty Solutions, led a mock clinical pathway simulation with 15 medical oncologists/hematologists to create pathways for the treatment of chronic-phase chronic myeloid leukemia (CP-CML).
This double-blinded event allowed healthcare stakeholders to witness firsthand the processes used by physicians to determine rules, review evidence and reach consensus in the creation of disease-specific oncology pathways. The findings from this event were recently published in the Journal of Clinical Pathways. 
Members Login
Sign in to the members-only section of VitalSource™ GPO
Your portal to valuable resources designed to help maximize profitability and optimize efficiency.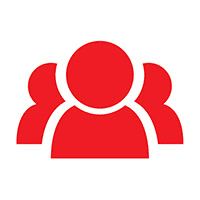 Become a member today
VitalSource™ GPO is a consultative partner who delivers meaningful solutions to make your business more successful.
Share your feedback!
Please take a moment to let us know what you think about this article.