The Smart Compression™ difference
It's compression that moves more blood1* to help prevent stasis.1 That tracks compliance2 with Patient Sensing™ technology. That educates patients and clinicians about the risk of VTE all while keeping the environment in mind. That's Smart Compression™.
Learn more about the 5 components of Smart Compression™: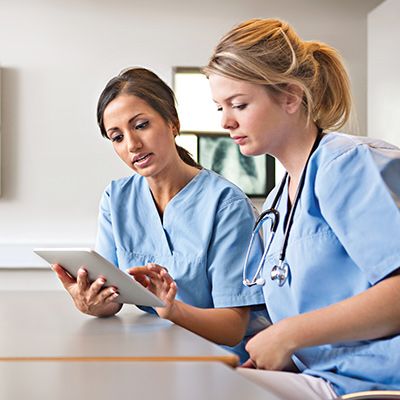 Join Cardinal Health in the fight against VTE.
Access educational content to help grow awareness with evidence, best practices, in a community of other clinicians.
References:
1Griffin M, Kakkos SK, Geroulakos G, Nicolaides AN. Comparison of three intermittent pneumatic compression systems in patients with varicose veins: a hemodynamic study. Int Angiol. 2007;26(2):158-164.
2Tarone D. Selected long abstracts from the St. Luke's University Health Network Quality Awards Program.  Int J Acad Med. 2017;3:S176-S188.
3Kakkos SK, Nicolaides AN, Griffin M, Geroulakos G. Comparison of two intermittent pneumatic compression systems: a hemodynamic study. Int Angiol. 2005;24(4):330-335.
4Internal data on file. *Moves more blood than a competitive device with fixed uniform compression