Kangaroo™ Neonatal & Pediatric Feeding System
The KangarooTM Pediatric Feeding System with ENFit® Connection offers both engineered safety controls and a visual indicator to help reduce tubing misconnections.
Feeding ports on the feeding tubes and extension sets are designed to be incompatible with luer lock or I.V. connections.
The stepped connector on the extension is enlarged to help prevent misconnections to I.V. tubes, while still providing a secure fit with our feeding tubes.
Our feeding system has been color-coded purple to indicate enteral feeding only.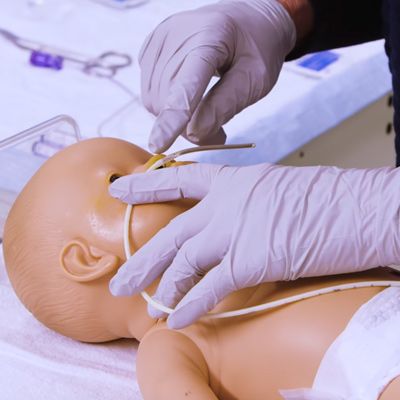 Best practice videos
Looking for videos on best practices for pediatric feeding tube placement?