Protexis® PI Orthopaedic Surgical Gloves
Sterile polyisoprene surgical gloves designed for tough orthopaedic procedures. Offers increased thickness, rich brown color and hydrogel coating.
Product description
Ordering information
Packaging details
As a leader in the orthopaedic surgical gloves space, Cardinal Health is dedicated to offering orthopaedic gloves that provide the protection wearers need so they can focus on providing the best outcomes for their patients. Cardinal Health™ Protexis® PI Orthopaedic Surgical Gloves are designed to provide the durable, quality protection orthopaedic surgeons' need during tough surgical cases.
Synthetic Polyisoprene – does not contain natural rubber latex
Thicker glove for protection1
Smooth finish for tactile sensitivity
Water-based hydrogel coating for easy donnability
Interlocking, beaded cuff design helps to prevent roll-down
Proprietary hand mold with an independent thumb design allows for an anatomical fit and natural movement
Properties (before aging)
Tensile strength
Min 17 Mpa2
Stress at 500% elongation (modulus)
Max 7 Mpa2
Ultimate elongation (elasticity)
Min 650%2
Puncture resistance (cuff)
Min 5N3
Freedom from holes4
0.65 AQL2
Sterilization
Gamma radiation
Accelerant
Zinc diethyldithiocarbamate (ZDBC),
Zinc mercaptobenzothiazole (ZMBT) ,
Diphenylguanidine (DPG)
Footnotes:
1 As compared to Cardinal Health™ Protexis® Latex Surgical Gloves
2 In accordance with ASTM D 3577
3 Tested in accordance with AS/NZS 4179, average test result = 7N (before aging)
4 Tested in accordance with ASTM D 5151
| Size | Catalog no. |
| --- | --- |
| 6 | 2D73HT60 |
| 6.5 | 2D73HT65 |
| 7 | 2D73HT70 |
| 7.5 | 2D73HT75 |
| 8 | 2D73HT80 |
| 8.5 | 2D73HT85 |
| 9 | 2D73HT90 |
40 pairs/box, 4 boxes/case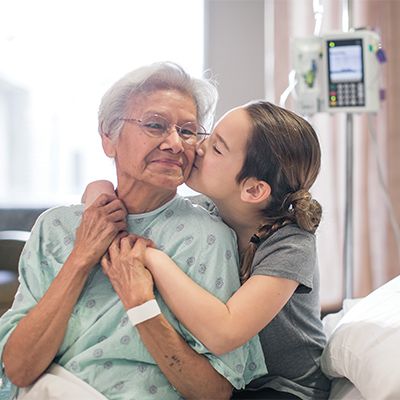 Get expert healthcare insights in your inbox every month.
Sign up for Essential Insights and let us help your organization thrive in the challenging, dynamic world of healthcare.
Continuing education
Continuing education activities at your fingertips.
Offering surgical glove CE courses to advance your surgical knowledge. Topics include appropriate glove selection and use, double-gloving, review of workplace safety standards and regulations, and the potential risks associated with powdered surgical gloves.