Top 3 factors for selecting a primary mask provider shared by customers.
Quality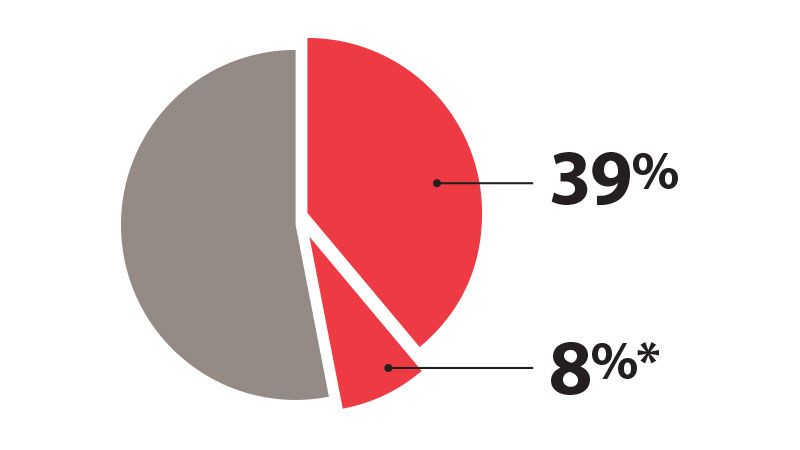 Costs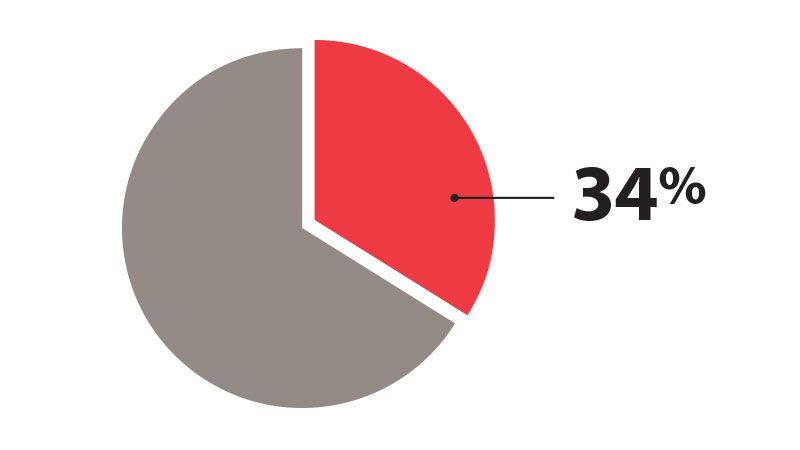 Availability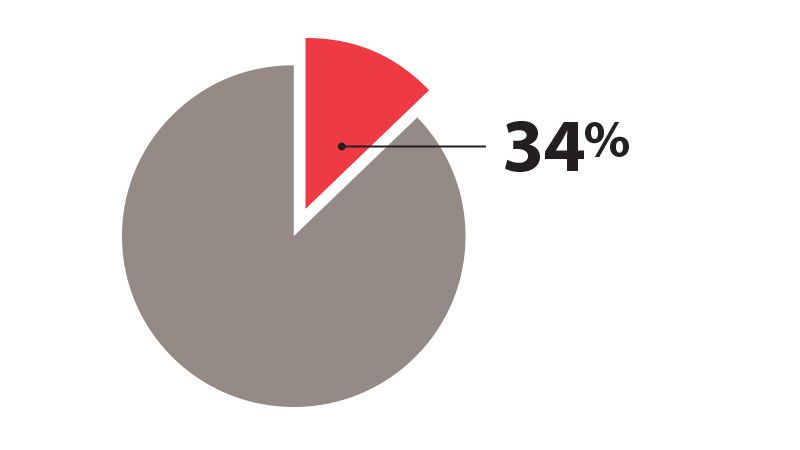 ---
Additional survey results
72%
of our respondents who switched from a top competitor gave Cardinal Health a 3+ star rating.
85%
of our respondents reported their organization
saved money
after converting to Cardinal Health brand Surgical and Procedure Masks.
98%
The Cardinal Health average service level for facial protection over the past four years.
2
Quality

"The Cardinal [Health] masks are more comfortable, fit better and the earpiece does not stretch."
Perioperative Management, medium enterprise healthcare company
---
"It wasn't difficult because Cardinal Health provides the same quality as our previous manufacturer."
Natalia Bedoya, Materials Manager, United Surgical Partners
---
"Most often, it is the surgeons that are reluctant to change from a product that they have been using. Comfort is important, and it is difficult to get them to try something new. Fortunately, my surgeons liked the Cardinal [Health] product and transition was painless for them and economical for the Center! Definitely, a win-win!"
Supply Chain Management/Materials, small business healthcare company
---
Costs

"Very simple, it has helped lower spend."
Lisa Pevey, Supply Chain Management/Materials, Meridian Surgery Center LLC
---
"Never an issue — converted quality was a bonus to price benefit."
Steve Encardes, Supply Chain Management/Materials, Surgical Specialists ASC
---
Availability

"The process was simple! We had assistance sourcing alternatives and/or exact match surgical masks, with the ordering process then implementation, our conversion was seamless."
Andrea Scofield, Director of Supply Chain, Midwest Surgery Center
---
"Our transition meant the satisfaction of having product availability and safety protection of the mask for our employees."
Amelia Garza, Supply Chain Management/Materials, Universal Health Services, Inc.
---
"It has meant a lot to us the convenience of getting this item without having to wait weeks."
Mae Billingsley, Supply Chain Management/Materials, U.S. Department of Veterans Affairs
---
"The availability is wonderful."
Martha Delome, Supply Chain Management/Materials, Keystone Surgery Center
---
Yes, I would like to learn more about Cardinal Health's products and services by email. I can withdraw my consent or change my preferences by visiting
Update Preferences
. Visit
Privacy Policy
for more information about Cardinal Health's privacy practices.
Footnotes and references
*ASTM F2100 material standards. Quality means consistently meeting industry standards.
1 TechValidate survey of Cardinal Health Surgical and Procedure mask customers. July 2018. Testimonials and facts validated by TechValidate by SurveyMonkey team.
2 Face Mask Service and Demand Report, May 2019, period Fiscal Year 2016 - 2019 average.