ASTM Level 3 Procedure Mask
ASTM Level 3 Masks offer clinicians the protection they seek, without compromising the comfort and breathability they expect. Designed for fluid protection.
Reach out to our team for ordering information.
CUSTOMER SERVICE
For product specifications, service, and certificate requests, please call our Customer Service team.
Product description
Ordering information
Procedure Level 3 Mask features
Boxes with purple packaging (ASTM Level 3)
ASTM F2100-11 Level 3
Not made with natural rubber latex
Anti-fog foam feature
Plastic laminated nose wire
Procedure (earloop) securement
Softex binding (edge tape)
Available in the following color: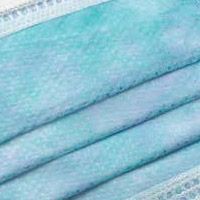 Mediterranean blue
ASTM Level 3 characteristic
ASTM Level 3 Masks meet the highest performance requirements as defined by ASTM F2100-11.
| Characteristic | Level 3 |
| --- | --- |
| Bacterial filtration efficiency | ≥98% |
| Sub-micron particulates filtration efficient at 0.1 micron | ≥98% |
| Differential pressure, mm H20/cm2 (Breathability) | <5.0 |
| Resistance to penetration by synthetic blood, minimum pressure in mm Hg for pass result | 160 mm Hg |
| Flame spread | Class 1 |
Mediterranean blue
 

Cat no.

Inner layer

Dual middle layer

Outer layer

Mask style

Eyeshield feature
Anti-Fog feature

UOM

AT74531

Cellulose

Facing and filter media

Spunbond polypropylene

Pleated

 
Foam

50/bx, 300/cs

AT74631

Cellulose

Facing and filter media

Spunbond polypropylene

Pleated
Integrated eyeshield
Foam

25/bx, 100/cs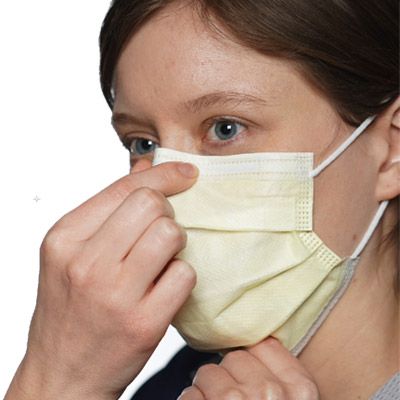 Even the right mask worn incorrectly can leave you at risk!
Watch our procedure mask donning video for guidance.