Cardinal Health™ Fluid Management
Cardinal Health™ offers a comprehensive portfolio of fluid management products. Our goal is to help you stay competitive in today's healthcare environment. To that end, we offer families of products that allow you to meet the diverse needs of your facility and control the cost of doing business.
The Cardinal Health™ Fluid Management portfolio includes:
Medi-Vac® Suction Canisters
Medi-Vac® Suction Tubing, Yankauers Handles and Plastic Connectors
Solidifiers, floor mats and floor suction
SAF-T Pump™ Waste Disposal System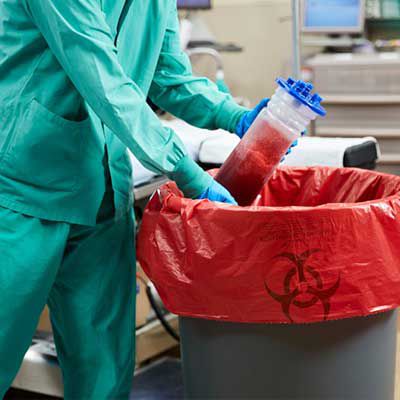 Fluid Waste Disposal Best Practices
This continuing education activity was designed to provide best practices and solutions regarding how to safely dispose of human fluid and regulated medical waste.