Resources for Surgical Gowns
Understanding AAMI surgical gown standards can help you make more informed choices when selecting your next surgical gown.
Protective apparel, including surgical gowns, are governed by a set of standards and test methods that all manufacturers must meet. These standards are established by AAMI (The Association for the Advancement of Medical Instrumentation).
In this webinar, Sandy Albright MSHM BSN RN CNOR will discuss how understanding AAMI surgical gown standards can help providers select an appropriate level of barrier protection for each procedure.
Learn more about surgical gowns and how AAMI levels can benefit your organization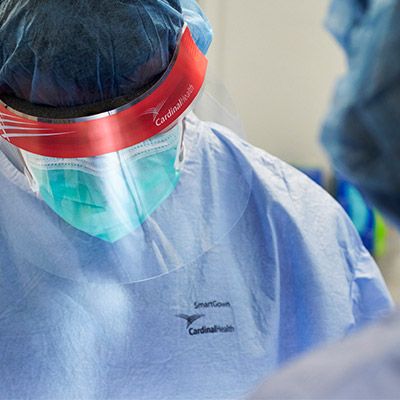 96% of OR staff stated they do not completely understand AAMI Levels.(1)
Knowing the differences between these levels provides an easy way to evaluate the protection needed for a procedure, and saves precious time and resources. How well do you know the AAMI standards?
(1) Key Group, AAMI knowledge research, Jun 2017
Host a Live CE accredited course on AAMI Levels and surgical gowns
Everyone learns differently. That's why Cardinal Health is proud to offer "AAMI Levels and surgical gowns; know if you're protected" as a live Continuing Education (CE) course.