Tissue-Tek® Cryo3® Flex, Mohs Cryostat
The first and only cryostat with a Winged Chuck to retain XYZ angle positions when locked and unlocked, providing users complete control of specimen alingment.
Reach out to our team for ordering information.
CUSTOMER SERVICE
For product specifications, service, and certificate requests, please call our Customer Service team.
Product description
Ordering information
Sakura Finetek collaborated with Mohs technicians across the United States to design a cryostat for laboratories cutting skin specimens using Mohs surgery technique. This unique cryostat was designed to decrease the time to get complete sections, and in parallel to preserve valuable tissue.

The Tissue-Tek® Cryo3® Flex Cryostat, Mohs produces superior sections from 1 to 99 microns using a temperature-controlled blade holder and a Winged Chuck to accurately align the block face to the blade, reducing operator's trimming time and preserving specimens. The sturdy chuck retains its position when locked and unlocked, eliminating any time and effort spent realigning the cutting angle.
You can now leverage the newly developed Anti-Roll Rake that was designed to best mimic the preferred and widely accepted "Brush Technique" to prevent sections from rolling, which in addition, reduces the learning curve of new users making them proficient faster.

For the first time in the history of cryotomy, Sakura Finetek successfully integrated its advanced remote diagnostics technology platform, Tissue-Tek®  iSupport™, into the hardware and software of the Cryo3 Flex Cryostat product line. The plug-and-play connection opens communication through a secure remote service to Sakura Finetek's professional technical support team, minimizing response time through fast reaction to instrument alerts, and maximizing user uptime.

A color touch LCD screen provides a visual display of critical sectioning information such as current chamber temperature, section thickness, and trimming thickness. The Cryobar® offers 12 positions, allowing operators to use the Cryomold® method or direct method at the same time.  The Cryo+™ area of the Cryobar freezes to -50◦C, within 5 minutes after activation.

The motorized advance and retract keys allows smooth, precise orientation of the Winged Chuck to the Blade Holder. The Blade Holder accommodates Accu-Edge® high and low-profile disposable blades.

Features and benefits
Winged Chuck
Obtain complete sections faster
Retains position when locked and unlocked
Chuck wings provide technicians complete control of specimen alignment, ensuring the entire margin is available for diagnosis
1" travel distance
Cut thicker specimens
Utility tray with storage space
Store up to 32 specimen holders in the chamber to keep as many blocks frozen for immediate recuts

2 optional ergonomic handles
Section more comfortably
Help prevent Repetitive Motion Disorder (RMD)
Tissue-Tek® iSupportTM: online report diagnostics technology
Maximize instrument uptime
Get instrument support faster
Anti-Roll Rake
Prevent sections from rolling
Specifications
Dimensions
25.8 (W) x 29.7 (D) x 47.0 (H) inches
65.4 (W) x 75.4 (D) x 119.4 (H) cm

Weight
320 lbs (145.1 kg)
Power requirement
115/120 VAC, 50/60 Hz, 11 A
Instrument must be connected to an electrical outlet which supplies the proper voltage (within ± 10%)
Data interface
USB and LAN

Chamber temperature set point range
-35°C to 0°C; Chamber temperature is maintained within ±2°C
Cryo+ temperature
When activated Cryo+™ is 20°C lower than the Chamber temperature, within 5 minutes. Lowest Cryo+™ temperature is -50°C
Section thickness settings
1 to 99 microns in 1 micron steps
Maximum specimen thickness
25 mm
Trimming range
1 to 100 microns in 1 micron steps
Specimen holder sizes
Round 26 mm, 36 mm, 55 mm
(all including an alignment mark on the shaft)

Specimen orientation
±8° (XY axis), 360° (Z axis)
Chuck
Winged Chuck secures the Specimen Holder to the Microtome. Wings provide techs complete control of specimen alignment, ensuring the entire margin is available for diagnosis
Travel range
Vertical: 2.5 inches (63.0 mm)
Horizontal: 1.0 inch (25.4 mm)

Defrost cycle

Manual start: defrosts the Chamber within 30 minutes, when activated
Automatic start: defrosts the Chamber within 1 hour; start time can be set within a 24 hour period

Certifications
IEC 61010-1:2010 Ed:3, IEC 61010-2-010 Ed:3, IEC 61010-2-101 Ed:2, UL 61010-1 Ed:3, CAN/CSA C22.2 # 61010-1:2012 Ed:3, EMC: CENELEC IEC/EN 61326-1, EMC: CANELEC IEC/EN 61326-2-6
Regulatory status
IVD, FDA Class I

| Cat. No. | Description |
| --- | --- |
| 6209S | Tissue-Tek® Cryo3® Flex Cryostat, Mohs |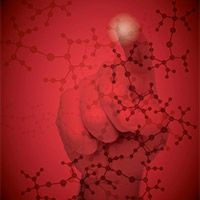 Lab Briefings Webinar Series
Cardinal Health Lab Briefings is an educational webinar series that provides clinical insights, industry information, and hot topic updates across a variety of diagnostic related issues.  Cardinal Health sponsors these webinars with support from leading industry experts and opinion leaders. Receive CE credits by watching past and upcoming webinars at no cost.