Tissue-Tek AutoTEC® a120
The only fully automated embedder that consistently produces up to 120 high quality blocks per hour.
Reach out to our team for ordering information.
CUSTOMER SERVICE
For product specifications, service, and certificate requests, please call our Customer Service team.
Product description
Ordering information
Expect quality, productivity and specimen integrity from the AutoTEC a120
The second-generation Tissue-Tek AutoTEC® a120 remains the industry's first and only fully automated embedding system that eliminates the tedious and labor-intensive need to manually orient and embed tissue specimens. Utilizing the Tissue-Tek® Paraform® Sectionable Cassette System ensures that the orientation of specimens is locked from grossing to microtomy, thereby eliminating the risk of orientation mistakes and tissue loss for increased patient safety. This unique embedding automation solution is capable of substantially decreasing errors by up to 44%1 that commonly occur during manual embedding.

The AutoTEC a120 offers a high throughput of up to 120 Paraform Cassettes/hour and enables laboratories to reallocate valuable personnel to other laboratory tasks, and to conveniently level the daily workload in a lean continuous workflow. When used in conjunction with either the Tissue-Tek Xpress® x120 or x50 Rapid Tissue Processors, these SMART Automation Systems provide high quality and safe tissue processing, consistent clean blocks, improved turnaround time and all-important same-day diagnosis of cancer specimens.

The new enhanced features include the incorporation of a cassette bar code reader for LIS connectivity and traceability of specimen blocks, and the new SMARTair™ Technology to remove excess paraffin, eliminating the need to clean blocks prior to microtomy. A larger 15-inch touchscreen monitor and the enhanced operating system both deliver improved user convenience. Redesign of the input and output doors, the paraffin reservoir and access to the base molds provides improved ergonomics while requiring minimal user maintenance and further increasing up-time. With its smaller footprint, the AutoTEC a120 can be installed in small laboratories, and Sakura's Tissue-Tek® iSupport™ program provides remote diagnostics and peace of mind.
1https://www.sakuraus.com/getattachment/Products/Embedding/AutoTEC-a120/MPUB0012-Poster-NSH-2019-with-title-Reducing-common-embedding-errors-t.pdf?lang=en-US
Features and benefits
| | |
| --- | --- |
| Continuous loading and output of up to 120 Tissue-Tek Paraform Cassettes per hour | Provides a steady flow of blocks to microtomy, reducing bottlenecks |
| SMARTair™ Technology removes excess paraffin from blocks | Eliminates tedious scraping that saves time and allows for faster delivery to microtomy |
| Onboard barcode reader | Allows for LIS connectivity and traceability of blocks |
| Automates the repetitive manual motion of embedding | Reduces Repetitive Motion Disorder (RMD), supports efficient workflow, and frees employees' time |
| Tissue-Tek Paraform Sectionable Cassettes System | Eliminates the risk of lost specimens and standardizes tissue orientation |
| Remote monitoring capabilities through Tissue-Tek® iSupport™ | Maximizes instrument uptime and reduces service cost |
| Three base molds support all 6 different Tissue-Tek Paraform Cassette types | Allows for mixed tissue specimens to be embedded per their preprogrammed protocol |
Specifications
Application

Continuous automated embedding of tissue for
routine and research histology

Power required
200 VAC ±10%, Single phase, 50/60 Hz, 20 Amps; 230 VAC ±10%, Single phase, 50/60 Hz, 20 Amps
Power rating

Voltage selectable: 200 VAC ±10%, Single phase, 50/60 Hz, 12 Amps; 230 VAC ±10%, Single phase, 50/60 Hz, 11 Amps
Interface
USB: 2 ports, Type A; LAN: 2 ports
Dimensions

48 (W) x 30 (D) x 70 (H) inches
120 (W) x 75 (D) x 175 (H) cm

Weight

1,168 lbs (530 kg)

Throughput

Up to 120 Paraform Cassettes per hour

Operating conditions


59° to 86°F/15° to 30°C; Relative Humidity: 30-80%, non-condensing

Noise level

<65 dB

Certifications

Complies with: UL61010-1 3rd: 2010, IEC 61010-1 3rd: 2010, IEC.61010-2-010: 2003, IEC.61010-2-101: 2002, ISO 14971, ISO 13485, EN 61326-2-6, JIS O 1806-1; FDA certified with ETL evaluation

Seismic requirement
2007 California Building Code
Regulatory status
IVD, FDA Class I

| Cat. No. | Description |
| --- | --- |
| SF7090 | Tissue-Tek AutoTEC® a120 |
Related items
| Cat. No. | Description |
| --- | --- |
| 5110B | Tissue-Tek® TEC™ 6 Tissue Embedding System; 115 V, 60 Hz |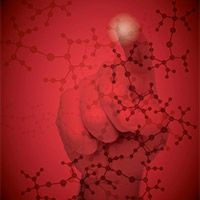 Lab Briefings Webinar Series
Cardinal Health Lab Briefings is an educational webinar series that provides clinical insights, industry information, and hot topic updates across a variety of diagnostic related issues.  Cardinal Health sponsors these webinars with support from leading industry experts and opinion leaders. Receive CE credits by watching past and upcoming webinars at no cost.