BiopSafe® Biopsy Sample System
Millions of biopsies are performed every year by health professionals who are needlessly exposed to formaldehyde. BiopSafe® ends that.
Reach out to our team for ordering information.
CUSTOMER SERVICE
For product specifications, service, and certificate requests, please call our Customer Service team.
Product description
Ordering information
BiopSafe® is an innovative solution for collecting and transporting biopsies in the safest manner, without the exposure to formaldehyde.
The system consists of a small, easy to use container (vial) with formalin encapsulated in the lid. When the biopsy is placed at the bottom of the container, you screw the lid on and gently apply pressure with the thumb, allowing the formalin to flow out and cover the biopsy. Everything is done inside the container and no formalin is released in either liquid or vapor form.

BiopSafe® makes everyday life easier and safer for nurses, physicians, and laboratory technicians – when working at the hospital or the clinic.

Features and benefits
Safe sample handling with no exposure to formalin or formaldehyde via touch or inhalation
Ready in seconds
No sensory irritation
Optimal formalin volumes minimize waste and expensive disposal costs
FORMALIN EXPOSURE: A Review of Known Health Hazards and the Role of Innovation in Improving Safety
| Cat. No. | Description | Qty. |
| --- | --- | --- |
| 3178-20000 | BiopSafe® Formalin Safety Container 20ml | 24/Bx - 8Bx/Cs |
| 3178-60000 | BiopSafe® Formalin Safety Container 60ml | 18/Bx - 4Bx/Cs |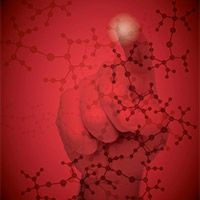 Lab Briefings Webinar Series
Cardinal Health Lab Briefings is an educational webinar series that provides clinical insights, industry information, and hot topic updates across a variety of diagnostic related issues.  Cardinal Health sponsors these webinars with support from leading industry experts and opinion leaders. Receive CE credits by watching past and upcoming webinars at no cost.