Histological Freeze Spray
Experience the same freezing performance you've come to expect from Cardinal Health™ Freeze Spray while now being better for the earth.
Reach out to our team for ordering information.
CUSTOMER SERVICE
For product specifications, service, and certificate requests, please call our Customer Service team.
Product description
Ordering information
This moisture-free freeze spray is used to "flash freeze" tissue specimens in the cryostat or harden difficult-to-cut tissue on the microtome during sectioning. The variable pressure trigger and capillary nozzle enables precise cooling or freezing of tissue and helps prevent over-cooling of specimen. Environmentally friendly formulation does not contain any chlorofluorocarbons (CFCs) or hydroflourocarbons (HFCs).
Impact to the environment
•Global Warming Potential (GWP)—measure of a gas's ability to absorb/re-emit infrared radiation over time*
•Today's formulation has a smaller Global Warming Potential footprint than the previous freeze spray formulation
*Decaire, B. (2013, March 20). Propellant Basics. Presented at the SATA Aerosol

| Cat. No. | Description | Qty. |
| --- | --- | --- |
| CH7154-G | Histological Freeze Spray, environmentally-friendly formulation | 10oz |
| CH7154-O | Histological Freeze Spray, non-flammable formulation | 11oz |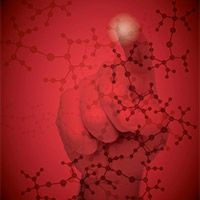 Lab Briefings Webinar Series
Cardinal Health Lab Briefings is an educational webinar series that provides clinical insights, industry information, and hot topic updates across a variety of diagnostic related issues.  Cardinal Health sponsors these webinars with support from leading industry experts and opinion leaders. Receive CE credits by watching past and upcoming webinars at no cost.