HM 340E Semi-Automated Microtome
A semi-automated rotary microtome that combines a mechanical feed with manual cutting.
Reach out to our team for ordering information.
CUSTOMER SERVICE
For product specifications, service, and certificate requests, please call our Customer Service team.
Product description
Ordering information
The HM 340E is designed for precision and stability to yield quality ribbons, even for difficult to cut paraffin sections. A semi-automated microtome, designed with ergonomics in mind, features a stepping-motor which allows for a precise and adjustable approach speed. The control panel is detachable and offers multifunction knobs enabling the technician to establish a comfortable and safe location for use.
 
XY fine orientation controls are located on the left side of the specimen head with the section thickness control knobs located bilaterally on each side of the unit. The HM 340E also offers trimming and feed selection through the use of one knob. Additionally, there is a memory option for the cutting position.

The blade holder offers removable levers and sets on parallel guide rails which creates a large wraparound want tray to completely surrond the blade holder allowing for quick and easy cleanup behind the blade.

The optional accessory Section Transfer System™ (STS) reduces manual handling of the ribbons by automatically transferring them from the blade to the water bath.  With the adjustable, laminar water flow rate section damage is avoided allowing for more usable sections per block. The smooth water flow stretches the sections providing an extremely thin, high quality section. Working on extended cutting periods to do "step sectioning" or "serial sectioning", look to the Cool Cut Accessory to maintain the block temperature while performing the sectioning. The Cool Cut optional accessories maintains a cool, consistent temperature for paraffin blocks during the sectioning process. Compatible with HM 325 and HM 340E.


Features and benefits
| | |
| --- | --- |
| 72mm vertical stroke | For efficient sectioning of macro and Super Mega™ Cassettes   |
| Removable control panel | Ergonomic to suit users preference |
| Memory function | Allows for faster setup |
| Wrap around, detachable tray | For safe and speedy debris collection and removal |
| XY fine orientation w/ zero positioning | Allows for rapid re-orientation of pre-cut blocks |
Specifications
| | |
| --- | --- |
| Dimensions (D x W x H) | 20.5 x 16 x 11 in. |
| Sectioning range | 0.5 to 100 um |
| Weight | 62 lbs |
| Cat. No. | Description |
| --- | --- |
| 905190ER | HM 340E Semi-Automated Microtome |
Related items
| Cat. No. | Description |
| --- | --- |
| 705800 | Accessory, Disp Blade Carrier E f/lp hp |
| 705830 | Accessory, Disp Blade Carrier ER f/lp hp |
| 715050 | Accessory Standard Specimen Clamp |
| 715060 | Accessory, Universal Specimen Clamp |
| 771200RIC | Section Transfer system - Microtome Accessory |
| 771110RIC | Cool-Cut w/universal clamp - Microtome Accessory |
| 771120RIC | Cool-cut w/standard clamp - Microtome Accessory |
| 90210 | HM325 Rotary Microtome |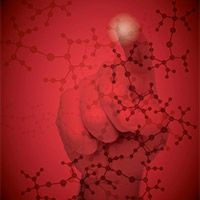 Lab Briefings Webinar Series
Cardinal Health Lab Briefings is an educational webinar series that provides clinical insights, industry information, and hot topic updates across a variety of diagnostic related issues.  Cardinal Health sponsors these webinars with support from leading industry experts and opinion leaders. Receive CE credits by watching past and upcoming webinars at no cost.