ORTHO VISION® MAX Analyzer
A fully automated blood analyzer for high-volume transfusion medicine laboratories.
Reach out to our team for ordering information.
CUSTOMER SERVICE
For product specifications, service, and certificate requests, please call our Customer Service team.
Product description
Ordering information
The ORTHO VISION platform improves workflow and standardizes systems and processes, helping blood banks labs keep pace with growing industry pressure to increase productivity while remaining operationally efficient.
Dynamic workflow management
Customize features according to your lab's unique needs and accommodate unpredictable workflows – all while reducing the need for batch testing.
The only system that can automate more tests than ever before, improving workflow and lab standardization. It all adds up to greater consistency, and improved outcomes for physicians and patients.
Handles a wide variety of sample tubes down to 300 μl. 
Custom programming for user-defined protocols so you can define, create, validate and implement assay protocols for specific disease states.
Unique scheduling intelligence
Continuous access means you can load on the fly and prioritize STAT requests while the system continues to handle full test volumes.
Minimum four-hour walk-away time while fully loaded and up to 24 hours of productivity let you dedicate resources to other important tasks.
Real-time sample process monitoring for precise time-to-completion information.
Everything works together to provide continuous workflows.
Minimized need for batching.
Clear results, whenever and wherever you need them
Patented imaging system delivers results at a high resolution for consistent, accurate and specific results.
Virtual collaboration means you can review results from anywhere you have an Internet connection.
Ortho BioVue® cassettes features gold-standard column agglutination.
Accurate and standardized results – even with weak reactions – allows lab professionals to perform at higher levels and improve decision-making.
Proprietary safety technology verifies documents.
Simple to use with multiple security features
User-friendly interface provides a wide range of informatics to help you monitor the performance of your instrument.
Safety checks and alert system allow the instrument to work independently while flagging the operator when intervention is needed.
Proprietary INTELLICHECK® technology and advanced image verification ensure the accuracy of diagnostic checks.
e-Connectivity™ Technology provides secure, real-time, two-way interactive connection for 24/7 remote data tracking.
Self-service features help increase uptime by allowing you to perform many of the required maintenance activities, such as probe changes, yourself.
Full traceability, operator notification and exception documentation.
Specifications
| | |
| --- | --- |
| Width | 169 cm (66.5 in) |
| Depth | 77.8 cm (30.6 in) |
| Height | 93.9 cm (37 in) |
| Height w/ maintenance door open | 133.8 cm (52.7 in) |
| Weight | 330 kg (727.5 lbs) |
| Cat. No. | Description |
| --- | --- |
| SP6904576 | ORTHO VISION® MAX Analyzer |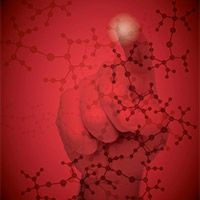 Lab Briefings Webinar Series
Cardinal Health Lab Briefings is an educational webinar series that provides clinical insights, industry information, and hot topic updates across a variety of diagnostic related issues.  Cardinal Health sponsors these webinars with support from leading industry experts and opinion leaders. Receive CE credits by watching past and upcoming webinars at no cost.