ORTHO™ Workstation for ID-MTS™ Gel Cards
ORTHO™ workstation is a combined bench top workstation providing incubation and centrifugation, utilizing ID-MTS™ Gel Card Column Agglutination Technology.
Reach out to our team for ordering information.
CUSTOMER SERVICE
For product specifications, service, and certificate requests, please call our Customer Service team.
Product description
Ordering information
Features and benefits
The ORTHO™ Workstation is the only compact 2-in-1 blood testing system with reliable ID-Micro Typing System™ Gel Column Agglutination Technology. It's a system engineered to help ensure the accuracy your patients deserve—with the convenience and ease of use your lab needs.
Precision and accuracy
Uses proven reliable ID-MTS™ Gel Cards
Clear, stable, well-defined end points
Objective interpretation of results
Full assay portfolio
Validated system of ID-MTS™ Gel Card with centrifuge & incubator
Convenient, compact 2-in-1 ORTHO™ Workstation
Integrated system of ID-MTS™ Gel Cards, centrifuge and incubator
Lightweight - approximately 24lbs
Small footprint for space constrained labs
Labs can standardize on one technology
Improved Process Controls
Incubator temperature monitoring with visual indicator
Unique beeping pattern to indicate cycle completion
Enhanced error code intelligence for troubleshooting
Quiet centrifuge with translucent panels for visual monitoring
Specifications
| | |
| --- | --- |
| Height | 220 mm (8.66 in) |
| Width | 575 mm (22.64 in) |
| Depth | 325 mm (12.80 in) |
| Weight | 10.89 kg (24 lb) |
| Cat. No. | Description |
| --- | --- |
| SP6904630 | Blood Bank Analyzer Ortho Workstation |
| SP6904630B | Blood Bank Analyzer Ortho Workstation With Biohit Pipettor |
| SP6904630T | Blood Bank Analyzer Ortho Workstation With ID Tipmaster™ Pipettor |
| SPS710142 | Biohit electronic pipettor |
| SPMTS9640 | ID-Tipmaster™ pipettor |
| SPMTS9610 | MTS™ 0.5 mL dispenser |
| SPMTS9612 | MTS™ 0.1 mL dispenser |
| SPMTS9650 | MTS™ Worktable (24 cards) |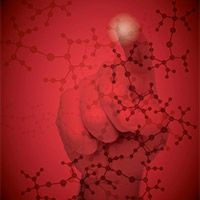 Lab Briefings Webinar Series
Cardinal Health Lab Briefings is an educational webinar series that provides clinical insights, industry information, and hot topic updates across a variety of diagnostic related issues.  Cardinal Health sponsors these webinars with support from leading industry experts and opinion leaders. Receive CE credits by watching past and upcoming webinars at no cost.