Sample Cups for Chemistry Analyzers
Reach out to our team for ordering information.
CUSTOMER SERVICE
For product specifications, service, and certificate requests, please call our Customer Service team.
Product description
Ordering information
Cardinal Health™ Brand sample cups are compatible with many of the top chemistry analyzers.
Cardinal Health Material No.
Analyzer Manufacturer
Product No.
Description
CH12700130
1270013000
Insert Cup 1 ml compatible with  Beckman AU analyzers
CH12700160
1270016000
Insert Cup 2 ml compatible with  Beckman AU analyzers
CH81902
81902
Sample Cup 2 ml compatible with Beckman Access 2,  DXI, DXC analyzers
CH651412
651412
Sample Cup 0.5 ml compatible with Beckman  DXC analyzers
CHMU853200
MU853200 (Beckman) 10394246001 (Roche)
Sample Cup 2.5 ml compatible with Beckman  AU analyzers
CH50857130
1406680
Sample Cup 1.5 ml compatible with Roche  cobas analyzers
CH07C1401
07C1401
Sample Cup compatible with Abbott Architect analyzers
CH110711
N/A
Sample Cup .25 ml Multi-Analyzer
CH110621
N/A
Sample Cup 2 ml Multi-Analyzer
CH110811
N/A
Sample Cup 4 ml Multi-Analyzer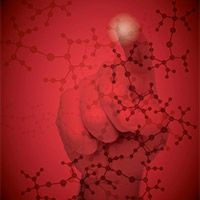 Lab Briefings Webinar Series
Cardinal Health Lab Briefings is an educational webinar series that provides clinical insights, industry information, and hot topic updates across a variety of diagnostic related issues.  Cardinal Health sponsors these webinars with support from leading industry experts and opinion leaders. Receive CE credits by watching past and upcoming webinars at no cost.