Gold Standard Diagnostics BOLT ELISA and CLIA Analyzer
Fully automated ELISA and CLIA processing, compact modular design
Reach out to our team for ordering information.
CUSTOMER SERVICE
For product specifications, service, and certificate requests, please call our Customer Service team.
Product description
Ordering information
A one-plate ELISA+CLIA processor, the BOLT shares many features of the ThunderBolt, but with a more customizable, lower throughput, cost-effective design. The BOLT is a single compact machine that serves as all of the tools for processing an ELISA or CLIA assay (pipette, washer, incubator, shaker, reader). Our interactive user-friendly software provides a simple laboratory experience for instrument operation.
The BOLT is a fully automated microtiter plate processor that is capable to completely perform sample processing steps, including dilutions, dispenses, incubations, shaking, and wash processes. The BOLT also provides photometric and luminescent measurement and evaluation. The BOLT is controlled by a Windows PC software program (Storm Instrument Manager) that is specifically designed for the system. It is attached to a computer that enables automated running of assay steps, worklist generation, data management, and data analysis.
Fully Automated System PERFORM ELISA'S FROM START TO FINISH
With the fully automated EIA platform, users can easily set up a worklist and come back to the instrument to retrieve results. No more worrying about manual incubation times and misplacing pipettes.
Modular Design CUSTOMIZE YOUR EIA PLATFORM TO YOUR LABORATORY'S NEEDS
The BOLT offers different modular designs to customize to exactly the experience that the user needs. Save on features that the lab does not need for a simpler laboratory experience.
Features and benefits
Powerful

Fully automated: load and walk away

1-plate capacity: 96 samples, perfect for smaller labs/esoteric tests

Robust software: user-interface, data management, test design, and service software programs custom-developed

Flexible

Modular: Optional incubator, shaker, reader (EIA only or EIA+CLIA)
Open: run any EIA or CLIA protocol

Adaptable: run multiple tests simultaneously

Multi-use: utilize components as needed

Scalable: suitable for any size laboratory


User-friendly

Low price point: affordable automation

Compact: saves space

Minimal consumables: user satisfaction and savings

Elegant simplicity: easy maintenance, use and service
Specifications
| | |
| --- | --- |
| Sample capacity | 96 patient sample positions |
| Reagent positions | 9 custom reagent positions (22 – 35 mm diameter bottles accepted) |
| Test tube size(s) | Standards 12, 13 or 16 x 100 mm tubes (custom racks also available) |
| Micro-titer plate (MTP) positions | 1 reaction plate, 1 pre-dilution plate |
| Well tracking | Independent well tracking and timing |
| Wash bottles | 2 wash bottle positions |
| Probe/needle | Single probe, dual needle |
| Dispense volume | 1 μl – 300 μl |
| Aspiration volume | 1 µl |
| Incubation temperature | Room temperature to 45 ºC |
| Photometer | 405, 450 ,490, 550 and 630 nm wavelengths standard (custom available), 0 to 3.0 OD |
| Chemiluminescence photomultiplier tube (PMT) | Detection type: glow, Dark count: 50 counts per second (standard), Measuring time: adjustable 100 to 1000 ms, Dynamic range: 6 decades (orders of magnitude) (optional add-on) |
| Power supply | 100-265V, 50-60Hz, 120W Max |
| Dimensions (W x D x H) | 48.3 cm x 53.3 cm x 55.8 cm (19 in x 21 in x 22 in) |
| Weight | 27 kg (59.5 lb) |
Software specifications
| | |
| --- | --- |
| Language | Multi-language support |
| Calculations | Point to point, linear regression, cubic spline, 4PL, 5 PL, Lin-Lin, Lin-Log, Log-Log representation |
| Protocol design | Fully open and highly configurable test designer; custom output reports |
| LIS integration | Bi-directional, RS232, USB, TCP/IP |
| User interface | MS Windows Graphical User Interface (Windows 7 or above) |
Unique options
| | |
| --- | --- |
| System architecture | Open, fully customizable |
| On-board reader(s) | Spectrometer, or spectrophotometer+fluorescence combo reader |
| Convection incubator | Evenly hears to eliminate "edge effect" |
| Linear shaker | Precise adherence to assay protocols; no-spill design |
| Cat. No. | Description |
| --- | --- |
| 500GSD | ELISA Analyzer |
| 500CL | ELISA and CLIA Analyzer |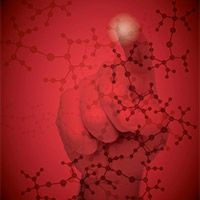 Lab Briefings Webinar Series
Cardinal Health Lab Briefings is an educational webinar series that provides clinical insights, industry information, and hot topic updates across a variety of diagnostic related issues.  Cardinal Health sponsors these webinars with support from leading industry experts and opinion leaders. Receive CE credits by watching past and upcoming webinars at no cost.