Ortho Clinical Diagnostics VITROS® 3600 Immunodiagnostic System
The VITROS® 3600 System is built to handle peak testing workloads and maximize turnaround and system walk-away times.
Reach out to our team for ordering information.
CUSTOMER SERVICE
For product specifications, service, and certificate requests, please call our Customer Service team.
Product description
Ordering information
Ortho VITROS® Chemistry, Immunoassay, and Integrated systems reduce potential for error and the need for repeat testing to increase first pass yield, decrease costs, and improve turnaround time.
Key differentiators:
VITROS® Systems do not require water, reducing costs and waste disposal while remaining environmentally friendly.
96.5% first pass yield (delivering results without user intervention) – the highest in the industry.
VITROS® XT Solutions have an up to 25% faster turnaround time* for common test panels compared to competitive systems.
Low sample volume per test (2-80 µl).
New VITROS® XT analyzers deliver up to 40% higher throughput for greater lab efficiency.
Comprehensive testing menu including SARS-CoV-2 IgG and Total antibody, HIV combo, B·R·A·H·M·S Procalcitonin, Immunosuppressive drugs, and Drugs of abuse.
*TAT to complete the panel of these tests: Glucose, Calcium, Albumin, Total Protein, Sodium, Potassium, CO2, Chloride, BUN, Creatinine, ALP, ALT, AST, Bilirubin.
Today's laboratories require accurate, precise, fast, and nonstop testing. Designing an immunoassay system to deliver on these needs takes a level of understanding that only comes from firsthand experience. Based on the study, input, and feedback of a diverse group of laboratories from around the world, the VITROS® 3600 System is built to handle peak testing workloads and maximize turnaround and system walk-away times.
Features and benefits
Reduce errors and increase result quality
Reduce error potential and increase result quality with proven, easy-to-use, self-monitoring VITROS® technologies. And address sample and reagent carryover and contamination concerns with single-use tips for sample and reagent metering that automatically verifies aspiration and dispense for clots, short samples, bubbles, and high and low fluid viscosity to avoid erroneous results.
Increase productivity to meet increased demand
Do more with less with a world-class immunoassay menu on a high-productivity platform. Minimize the need for operator interventions with an onboard capacity of 31 reagent packs and 3 bar-coded signal reagent packs. Improve your lab's capacity to address peak workloads with productivity of up to 189 tests per hour1, a dedicated STAT lane for urgent and critical samples, and the ability to change reagents, consumables, and waste on the fly.
Streamline and standardize operations and workflow
Streamline your lab's operations with standardization across VITROS® Systems and the flexibility to automate with a standardized, point-in-space interface to enGen™ Laboratory Automation System. Prioritize workload by "looking ahead" for up to 50 samples with Intelligent Sample Management. And save resources with a system that uses no water and minimizes waste.
Maximize uptime and help to ensure consistent support
Resolve technical issues quickly with highly secure, real-time, 2-way communication between your system and our support teams. And take advantage of additional process consulting and laboratory design services, as well as call centers, proactive monitoring, and experienced field engineers to improve efficiency.
Train operators quickly and effectively
Get your staff up to speed quickly and effectively with start-up training and ongoing education. Our training programs have received an outstanding satisfaction rating and feature classroom, onsite, and online options to suit your needs.
1Data on file. Ortho Clinical Diagnostics.
Specifications
Dimensions W x D x H

2.12m x 0.89m x 1.73m (83.5 in x 34.9 in x 68 in)

Weight
789 kg (1,740 lb)
Line voltage
1 dedicated 20-amp power line or 1 dedicated 30-amp power line with UPS, nominal 200–240 V AC
Line frequency
47-63 Hz
Operating temperature
15°–30°C (59°–86°F)
Ambient relative humidity
15%–75% RH noncondensing
Altitude
Up to 2438 m (8000 ft)
Plumbing
No water or drain required; self-contained onboard waste management eliminates special requirements for offboard plumbing
Reagents
No preparation, no mixing or reconstitution required for Integrated Reagent Packs, Signal Reagent, and Universal Wash Reagent
Onboard stability up to 84 days
Shelf life stability up to 12 months from date of manufacture
Onboard test capacity
Up to 3100 assays
31 reagent positions
100* assays per pack
Calibration
Up to 25 lots per assay with automatic lot switching
Stable for up to 28 days
Random-access calibration
Bar-coded calibrators
Throughput
Maximum theoretical throughput is up to 189 tests per hour**
Sample capacity
Continuous load/unload
80 samples in universal trays
10 samples in dedicated STAT lane
Universal sample trays
Accomodate 5mL, 7mL, and 10mL collection tubes; 1.5mL microcollection containers; VITROS® microsample cups and 0.5mL and 2.0mL cups
Data storage
Read/write disk drive for data input and archiving
USB flash drive (memory stick) capabilities
5,000 sample programs
25,000 samples with ability to archive and retrieve through CD-ROM or memory stick
Laboratory Information System (LIS)

Bidirectional interface for ASTM and HL7 protocols
Broadcast download and Host Query
Results can be uploaded individually or as an entire sample
Laboratory Automation System (LAS)
AT ready at launch
1 LAS interfaces, point-in-space
Ports
RS 232 serial ports (for LIS and LAS)
USB ports (for printers)
Ethernet ports (for e-Connectivity®)
*HBc IgM have 52 tests per pack; HAV IgM have 100 tests per pack
**Actual throughput will vary by test mix and sample workflow
| Cat. No. | Description |
| --- | --- |
| SP6802783 | VITROS® 3600 Immunodiagnostic System |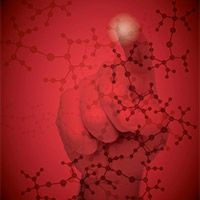 Lab Briefings Webinar Series
Cardinal Health Lab Briefings is an educational webinar series that provides clinical insights, industry information, and hot topic updates across a variety of diagnostic related issues.  Cardinal Health sponsors these webinars with support from leading industry experts and opinion leaders. Receive CE credits by watching past and upcoming webinars at no cost.