Ortho Clinical Diagnostics VITROS® 4600 Chemistry System
The VITROS® 4600 System is designed to help you confidently and efficiently deliver chemistry results to the physicians and patients who depend on you.
Reach out to our team for ordering information.
CUSTOMER SERVICE
For product specifications, service, and certificate requests, please call our Customer Service team.
Product description
Ordering information
Ortho VITROS® Chemistry, Immunoassay, and Integrated systems reduce potential for error and the need for repeat testing to increase first pass yield, decrease costs, and improve turnaround time.
Key differentiators:
VITROS® Systems do not require water, reducing costs and waste disposal while remaining environmentally friendly.
96.5% first pass yield (delivering results without user intervention) – the highest in the industry.
VITROS® XT Solutions have an up to 25% faster turnaround time* for common test panels compared to competitive systems.
Low sample volume per test (2-80 µl).
New VITROS® XT analyzers deliver up to 40% higher throughput for greater lab efficiency.
Comprehensive testing menu including SARS-CoV-2 IgG and Total antibody, HIV combo, B·R·A·H·M·S Procalcitonin, Immunosuppressive drugs, and Drugs of abuse.
*TAT to complete the panel of these tests: Glucose, Calcium, Albumin, Total Protein, Sodium, Potassium, CO2, Chloride, BUN, Creatinine, ALP, ALT, AST, Bilirubin.
Every day, labs like yours face the challenge of improving patient care while balancing staffing, compliance, and total operating cost containment. With proven technologies and a comprehensive chemistry menu for both routine and specialty testing, the VITROS® 4600 System is designed to help you confidently and efficiently deliver chemistry results to the physicians and patients who depend on you.
Features and benefits
Improve results quality, evaluation, and trending
Increase confidence in result quality by eliminating carryover with the system's disposable, single-use tip design. And improve result evaluation and trending ability within peer groups with configurable assay ranges that account for 7 demographic attributes for greater specificity.
Boost productivity while containing costs
Improve your productivity—and your budget—predictably with extended calibration times, uninterrupted walkaway operation, and less required maintenance. At the same time, tailor the instrument to your lab's workflow with adjustable thresholds for onboard inventories, calibration expirations, and diluent volumes/expirations.
Simplify operations and streamline training and resources
Simplify the operation of your lab, streamline operator training, and boost workflow—while better managing costs—with the VITROS® x600 Systems' standardized User Interface. The interface also improves sample integrity traceability, while the editable maintenance log simplifies record keeping, allowing maintenance steps to be recorded directly on the system and reviewed or printed at the touch of a button.
Maximize uptime and help to ensure continued support
Resolve technical issues quickly with highly secure, real-time, 2-way communication between your system and our support teams. And take advantage of additional process consulting and laboratory design services, as well as call centers, proactive monitoring, and experienced field engineers to improve efficiency.
Train operators quickly and effectively
Get your staff up to speed quickly and effectively with start-up training and ongoing education. Our training programs have received an outstanding satisfaction rating and feature classroom, onsite, and online options to suit your needs.
Specifications
Dimensions W x D x H

2.34m x 0.84m x 1.33m (92.2 in x 33.4 in x 52.5 in)

Weight
640 kg (1,400 lb)
Line voltage
1 dedicated 20-amp power line, nominal 200–240 V AC
Line frequency
47-63 Hz
Operating temperature
15°–30°C (59°–86°F)
Ambient relative humidity
15%–75% RH noncondensing
Altitude
Up to 2,439 m (8000 ft)
Plumbing
No water or drain required; self-contained onboard waste management eliminates special requirements for offboard plumbing
Reagents
No preparation*, no mixing or reconstitution required for Integrated Reagent Packs, Electrolyte Reference Fluid (ERF), or Immuno-Wash Fluid (IWF)
Onboard stability up to 35 days
Shelf life stability up to 18 months from date of manufacture**
Onboard test capacity
Up to 8,940 tests
125 reagent/diluent positions
89 MicroSlide Cartridges (18, 50, or 60 tests/cart)
36 MicroTip Packs (50, 75, or 100 tests/pack)
Calibration
25 lots per assay with automatic lot switching
MicroSlide and MicroTip assays stable up to lot change*
Random-access calibration
Bar-coded calibrators for MicroSlide assays
Throughput
Maximum theoretical throughput is up to 845 tests per hour†
Sample capacity
Continuous load/unload
150 samples in universal trays
10 samples in dedicated STAT lane
Universal sample trays
Accomodate 5mL, 7mL, and 10mL collection tubes; 1.5mL microcollection containers; VITROS® microsample cups and 0.5mL and 2.0mL cups
Data storage
Read/write disk drive for data input and archiving
USB flash drive (memory stick) capabilities
10,000 sample programs
25,000 samples with ability to archive and retrieve through CD-ROM or USB flash drive
Laboratory Information System (LIS)

Bidirectional interface for ASTM and HL7 protocols
Broadcast download and Host Query
*Except Caffeine and % Hemoglobin A1c
**Gentamicin: 24 months; Caffeine: 36 months
†Actual throughput will vary by test mix and sample workflow
| Cat. No. | Description |
| --- | --- |
| SP6802445 | VITROS® 4600 Chemistry System |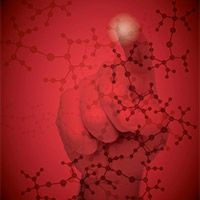 Lab Briefings Webinar Series
Cardinal Health Lab Briefings is an educational webinar series that provides clinical insights, industry information, and hot topic updates across a variety of diagnostic related issues.  Cardinal Health sponsors these webinars with support from leading industry experts and opinion leaders. Receive CE credits by watching past and upcoming webinars at no cost.