Ortho Clinical Diagnostics VITROS XT 3400 Chemistry System
Provides significant throughput within a compact footprint, increased reagent positions
and onboard capacity versus legacy systems.
Reach out to our team for ordering information.
CUSTOMER SERVICE
For product specifications, service, and certificate requests, please call our Customer Service team.
Product description
Ordering information
Ortho VITROS® Chemistry, Immunoassay, and Integrated systems reduce potential for error and the need for repeat testing to increase first pass yield, decrease costs, and improve turnaround time.
Key differentiators:
VITROS® Systems do not require water, reducing costs and waste disposal while remaining environmentally friendly.
96.5% first pass yield (delivering results without user intervention) – the highest in the industry.
VITROS® XT Solutions have an up to 25% faster turnaround time* for common test panels compared to competitive systems.
Low sample volume per test (2-80 µl).
New VITROS® XT analyzers deliver up to 40% higher throughput for greater lab efficiency.
Comprehensive testing menu including SARS-CoV-2 IgG and Total antibody, HIV combo, B·R·A·H·M·S Procalcitonin, Immunosuppressive drugs, and Drugs of abuse.
*TAT to complete the panel of these tests: Glucose, Calcium, Albumin, Total Protein, Sodium, Potassium, CO2, Chloride, BUN, Creatinine, ALP, ALT, AST, Bilirubin.
The VITROS® XT 3400 Chemistry System covers 90% of typically run lab tests. The XT 3400 provides significant throughput within a compact footprint, increased reagent positions and onboard capacity versus legacy systems.

Features and benefits

Enables XT MicroSlide technology that assures quality reporting and efficient workflow in the lab
Precise image algorithms with VITROS® INTELLICHECK® Technology for accurate and efficient result reporting
VITROS® Microsensor Technology detects endogenous interferences and flags affected results without the use of reagents or extra consumables
Triple the throughput and double the reagent capacity allow the lab to handle increasing volumes with the same resources. A potential for reduction in errors and repeat testing which increases confidence in reporting and improves TAT.
Onboard reagent stability and reliability improves efficiency and reduces costs with a reduction in errors and repeat testing
Up to 755 tests per hour; 1,130 tests per hour with XT MicroSlide. Automation-ready, allowing labs to grow and automate with minimal installation implementation costs
Leader in throughput per square foot (square meter) of any clinical chemistry analyzer on the market*
*Actual throughput will vary by test mix and sample workflow, comparisons amongst top global vendors published throughput
Specifications
| Cat. No. | Description |
| --- | --- |
| 6844458 | VITROS XT 3400 Chemistry System |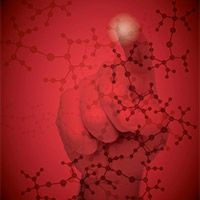 Lab Briefings Webinar Series
Cardinal Health Lab Briefings is an educational webinar series that provides clinical insights, industry information, and hot topic updates across a variety of diagnostic related issues.  Cardinal Health sponsors these webinars with support from leading industry experts and opinion leaders. Receive CE credits by watching past and upcoming webinars at no cost.