Ortho Clinical Diagnostics VITROS 5600 Integrated System
Designed to help you efficiently consolidate critical testing to deliver quality and timely results to the physicians and patients who depend on you.
Reach out to our team for ordering information.
CUSTOMER SERVICE
For product specifications, service, and certificate requests, please call our Customer Service team.
Product description
Ordering information
The VITROS® 5600 System Makes the Best Labs Better.
Better is what your lab always needs to be, as you manage the flow of high-quality diagnostic data in a lean working environment. That's why Ortho Clinical Diagnostics studied laboratory workflow, sample/test mix patterns and turnaround time goals worldwide before we created the VITROS® 5600 Integrated System. It provides a comprehensive clinical chemistry and immunoassay menu on a single integrated platform, delivering high quality, productivity and ease of use.
Features and benefits
| | |
| --- | --- |
| High reportable results efficiency | Improves labor effectiveness and cuts costs* |
| Verified system processing & results reporting | Reduces errors* |
| Optimized turnaround time & productivity | Innovative sample centered processing design |
| Improved efficiency, low maintenance & minimal calibration | Complete array of integrated enabling technologies including MicroSlide, MicroTip, MicroWell, Intellicheck®, MicroSensor |
| Increased capacity | 150 reagent positions that allow over 100 assays to be onboard at once |

Enabling Technologies
The VITROS® 5600 System leverages five of our patented core enabling technologies to maximize patient result quality, ease of use and productivity.
VITROS® MicroSlide Technology delivers high-quality results with a 95% reportable result efficiency*— minimizing operator interventions and maximizing ease of use.
VITROS® MicroTip Technology provides special chemistry menu offerings and user-defined assays in a cost-effective, easily implemented format.

VITROS® MicroWell Technology features enhanced Chemiluminescence detection which enables wide dynamic ranges with exceptional immunoassay accuracy and precision across multiple disease states. Minimizes unnecessary dilutions, repeats and redraws.

VITROS® MicroSensor Technology boosts efficiency and controls costs by automatically detecting and flagging endogenous interferences without compromising result turnaround or operator workflow.

VITROS® Intellicheck® Technology delivers real-time process monitoring with fully documented traceability to minimize the risk of erroneous result reporting. The VITROS® 5600 System also offers a host of other design features that help ensure high quality results & system productivity, including:
- Disposable, Single-Use Tip Design, which eliminates carryover;
- SMART Metering, which checks for clots and bubbles every time the system aspirates or dispenses fluid to ensure the correct amount of fluid is used;
- Extended calibration times and less required maintenance;
- Continuous operator access for uninterrupted operation.
Innovative Processing
Our Sample Centered Processing optimizes turnaround time and productivity. Sample Centered Processing centralizes sample supply and intelligently prioritizes and schedules up to 50 samples* simultaneously, accessing them independently and in parallel for both chemistry and immunoassay analysis. Sampling order is optimized to balance processing demands across technology modules. There is no need to move sample trays to processing modules or create aliquots that require additional hardware and consumables. Automated system components move to each individual sample.
*OCD data on file
| Cat. No. | Description |
| --- | --- |
| 6802413 | VITROS 5600 Integrated System |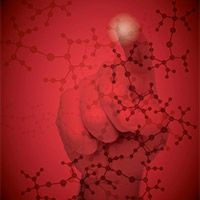 Lab Briefings Webinar Series
Cardinal Health Lab Briefings is an educational webinar series that provides clinical insights, industry information, and hot topic updates across a variety of diagnostic related issues.  Cardinal Health sponsors these webinars with support from leading industry experts and opinion leaders. Receive CE credits by watching past and upcoming webinars at no cost.